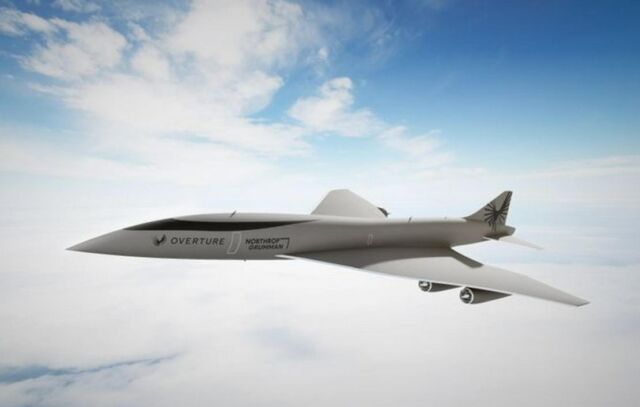 A new supersonic aircraft tailored to provide quick-reaction capabilities to the U.S. military and allies will be offered through a collaborative agreement between Northrop Grumman Corporation and Boom Supersonic.
The agreement to together propose special mission variants of Boom's Overture supersonic aircraft was finalized at the Farnborough International Air Show.
"Pairing Northrop Grumman's airborne defense systems integration expertise with Boom's advanced Overture supersonic aircraft demonstrates the power of collaborations like this for the benefit of our customers," said Tom Jones, president, Northrop Grumman Aeronautics Systems. "Together we can ensure our military customers have variants of Overture for missions where advanced system capabilities and speed are critical."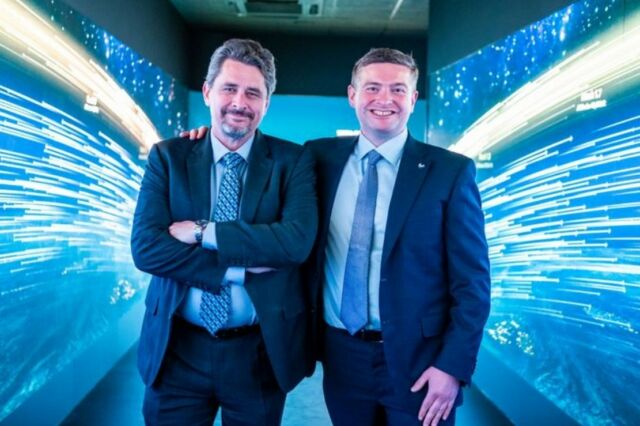 Tom Jones, left, president for Northrop Grumman Aeronautics Systems, and Blake Scholl, right, founder and Chief Executive Officer of Boom Supersonic, during the Farnborough International Air Show on July 18. Credit Boom Supersonic
The aircraft will be based on Boom's Overture supersonic airliner.
source Northrop Grumman