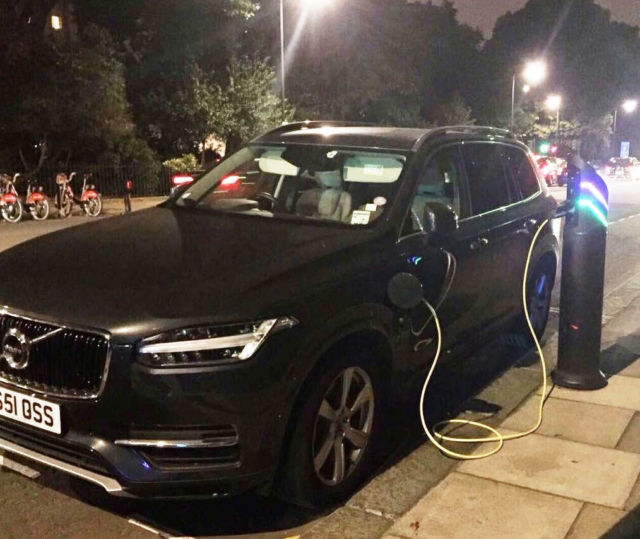 New York City to invest $10 million for the construction of an electric vehicle (EV) charging network.
The city, in order to achieve the goal of 20 percent of new car registrations by 2025, to be electric, is creating around 1,000 high-speed chargers.
Mayor Bill de Blasio, said:
"New York City will continue to invest in the new technologies we need to reduce our emissions, especially in the face of Trump's abdication of leadership on climate. By helping develop the infrastructure necessary for electric vehicles, we're going to make it easier than ever for New Yorkers to switch. This is another step towards aligning our action on climate change with the Paris Agreement's 1.5 degree stretch goal."
Beginning in 2018, the City will partner with Con Edison to identify at least one site in every borough; these five hubs would have the capacity to charge more than 12,000 electric vehicles every week.
Council Member Costa Constantinides, Chair of the Council's Environmental Protection Committee, said:
"As we work to meet our goal of reducing greenhouse gas emissions 80% by 2050, we must encourage New Yorkers to form sustainable habits including driving electric vehicles.  My legislation for a pilot program that brings electric vehicle charging stations to every borough has broken barriers to increase use of these vehicles.  This plan to build fast-charging EV hubs across our city will spur further adoption.  Encouraging greener and more sustainable forms of transportation will greatly reduce our emissions, helping our city become a global leader on the environment.  Thank you to the Mayor's Office of Sustainability for their partnership on reducing carbon emissions."
Image credit by Db (with license)
via inhabitat,  The City of New York