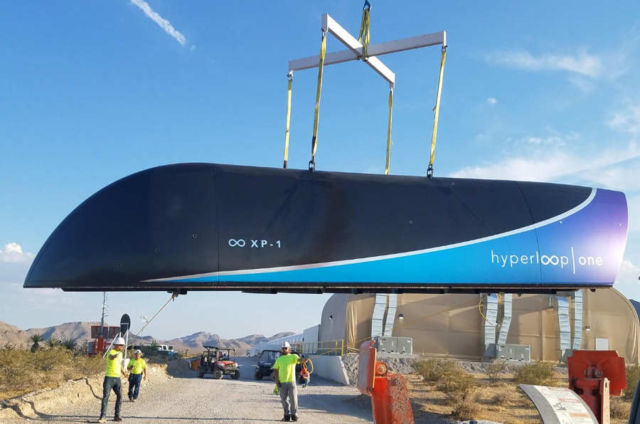 The total financing raised by Hyperloop One is now $245 million, since its founding in 2014.
Hyperloop One, the only company in the world that has built a full-scale Hyperloop system, today announced the closing of its Series B-1 round of $85 million. This brings the total financing raised by Hyperloop One to $245 million since its founding in 2014.
Shervin Pishevar, Executive Chairman and co-founder of Hyperloop One, said:
"We are so fortunate that our new and existing investors share our vision of making Hyperloop the world's first new mode of transportation in over a century. We initially targeted $50 million and ended up raising $85 million instead. We've proven that our technology works and that Hyperloop One is the only company in the world that has built an operational Hyperloop system. As we move towards the commercialization of our technology, we'll continue to work with governments and embrace public-private partnerships to reimagine transportation as we know it."
Our new and existing investors in this round include Caspian VC Partners as a part of Summa Group and OurCrowd.com. With the completion of the world's first full scale Hyperloop One test this past summer, Hyperloop One will now focus on the commercialization and development of the most promising routes around the world.
Hyperloop One has been in detailed discussions for several months with a number of governments around the world about developing Hyperloop One projects and has already successfully completed feasibility studies in Dubai, the United Kingdom, Russia and the United States. Additionally, advanced discussions to demonstrate the Hyperloop One technology have taken place with the governments of the Netherlands and Finland.
source Hyperloop One