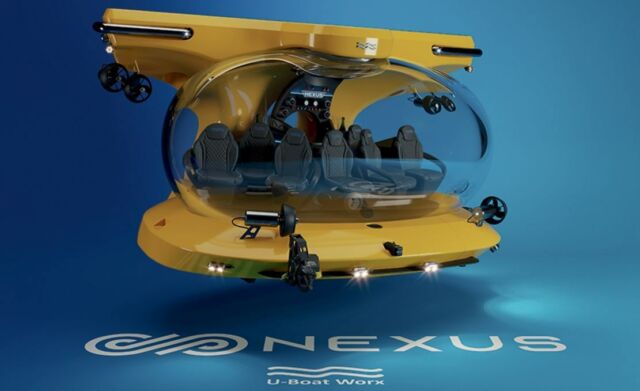 Nexus extreme luxury 9-person submarine, brings panoramic views to underwater exploration.
Nexus – meaning a point of connection – offers a truly immersive aquatic connection thanks to its fully transparent elliptical pressure hull. Taking passenger comfort, ease of embarkation and field-of-view to a next level, the Nexus submersibles possess the largest internal volume per occupant creating a highly luxurious environment.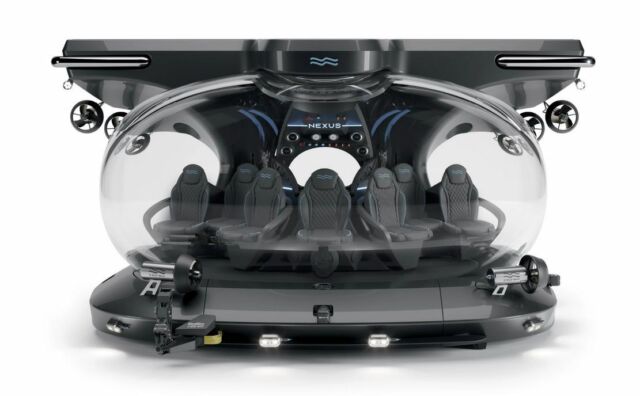 Coupled with first-class performance, U-Boat Worx' signature revolving seating arrangement and incorporating a wealth of experience in commercial and private multi-passenger submarine operations, Nexus offers those who seek the most undisturbed view a sense of otherworldliness.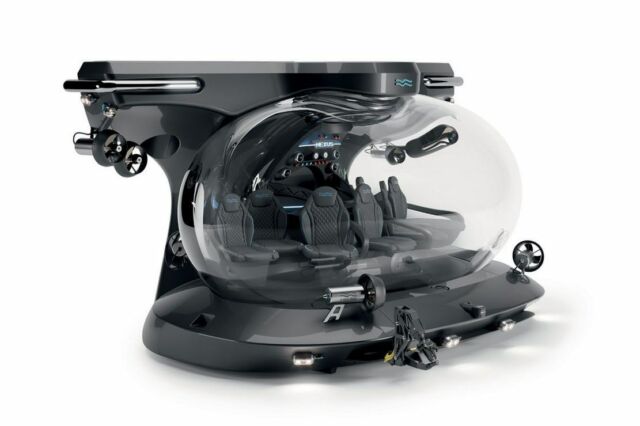 The Nexus series is depth-rated to 200 meters and available in two different hull-sizes resulting in 7- and 8-person (that can optionally seat 9 persons) versions.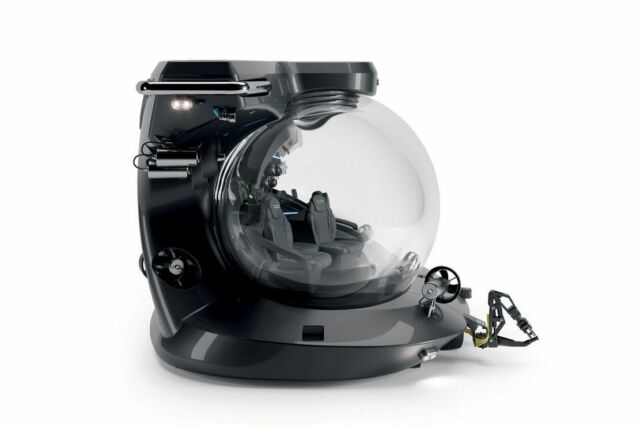 The innovative elliptical pressure hull is made from three sections that are bonded together to form one undisturbed seamless viewport. Please note this pressure hull design causes a level of distortion that is not experienced in more traditional spherical submarines. To minimise distortion and possible discomfort, U-Boat Worx has opted for an optimal transition in the thickness between the sections.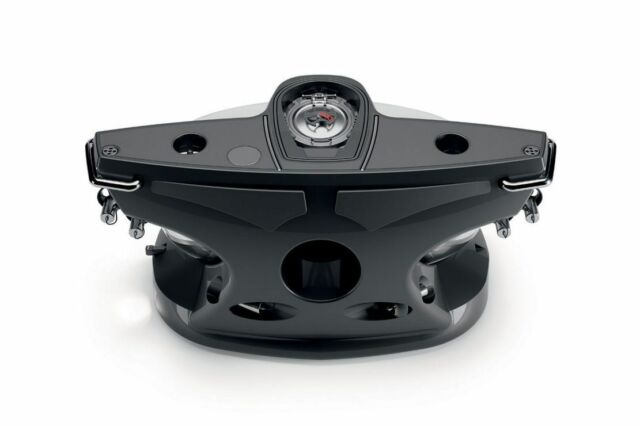 The seating arrangement consists of 3 luxury full-size business-class seats for adults on both sides of the pilot. The pilot has a fixed seat at the centre of the submarine. The Nexus 8 has a user-configurable seat. This full-size seat for a guest, scientist or expedition leader can easily be converted to a comfortable bench that seats two children up to the age of 12. This would result in the Nexus 8 to accommodate 1 pilot, 6 adults, and 2 children – a total of 9 occupants!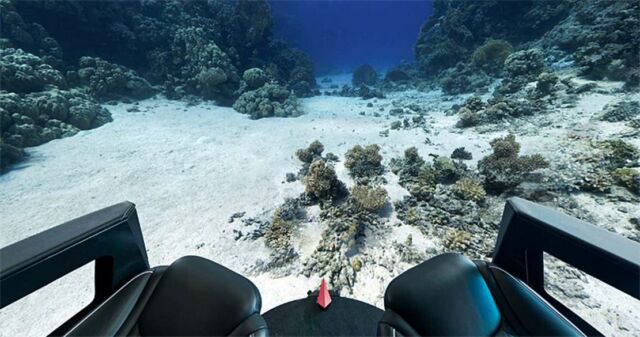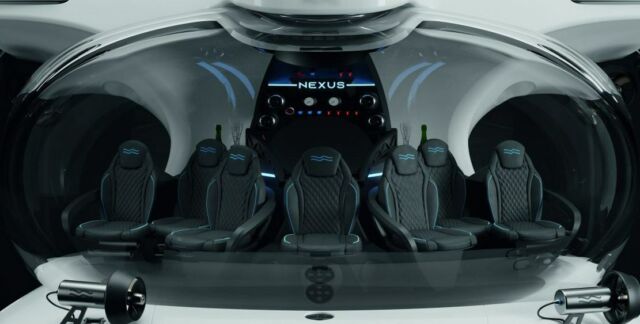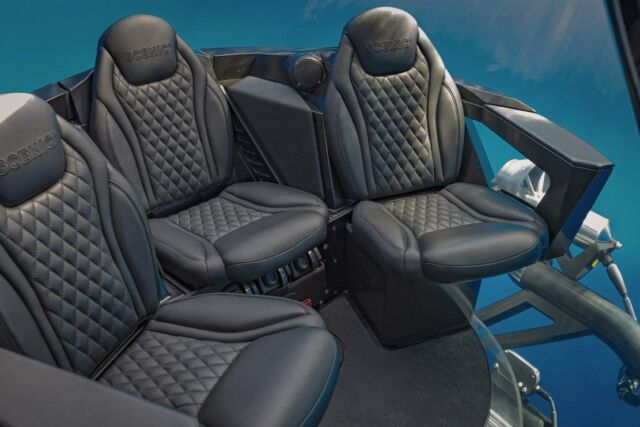 source U-Boat Worx