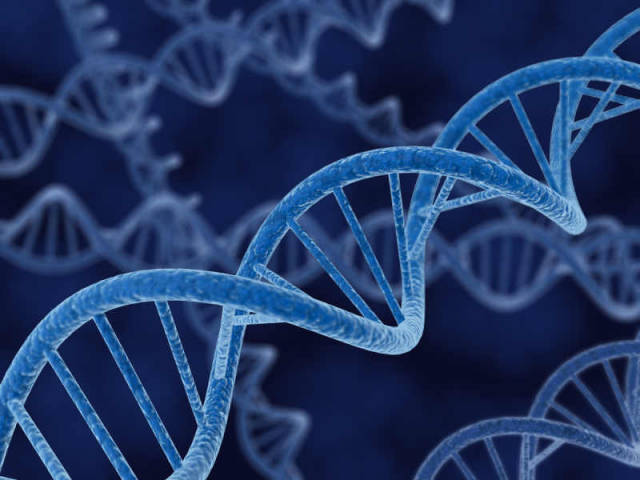 The Nobel Prize in Chemistry 2015 was awarded jointly to Tomas Lindahl, Paul Modrich and Aziz Sancar "for mechanistic studies of DNA repair."
Natural DNA repair is necessary for our survival. Every day, damage occurs to our DNA, whether from external factors such as UV light, smoking, radiation or carcinogens or from the natural mistakes that happen continuously in replication of such large amount of code. If these mistakes were not repaired the DNA would decay into chaos – a word not usually a good sign for successful biology.
Above: the DNA.  Image credit NIST
The cells' toolbox for DNA repair
The Nobel Prize in Chemistry 2015 is awarded to Tomas Lindahl, Paul Modrich and Aziz Sancar for having mapped, at a molecular level, how cells repair damaged DNA and safeguard the genetic information. Their work has provided fundamental knowledge of how a living cell functions and is, for instance, used for the development of new cancer treatments.

Each day our DNA is damaged by UV radiation, free radicals and other carcinogenic substances, but even without such external attacks, a DNA molecule is inherently unstable. Thousands of spontaneous changes to a cell's genome occur on a daily basis. Furthermore, defects can also arise when DNA is copied during cell division, a process that occurs several million times every day in the human body.

The reason our genetic material does not disintegrate into complete chemical chaos is that a host of molecular systems continuously monitor and repair DNA. The Nobel Prize in Chemistry 2015 awards three pioneering scientists who have mapped how several of these repair systems function at a detailed molecular level.
source nobelprize