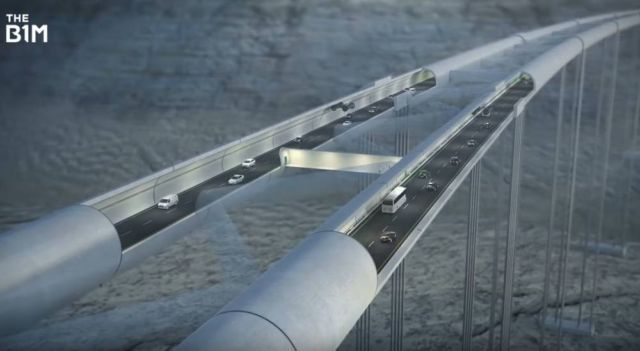 The Norwegian government are embarking on $47BN Coastal Highway, the largest infrastructure project in the country's history.
Carved by glaciers throughout the ages, Norway's western coast is home to some of the most dramatic landscapes on earth. Some of these fjords stretch for 200 kilometers inland and are over a kilometer deep.
The current convoluted travel route through and around this terrain takes you along Norway's 1,100 kilometer, 683 mile, E39 highway – a road with a total journey time of 21 hours.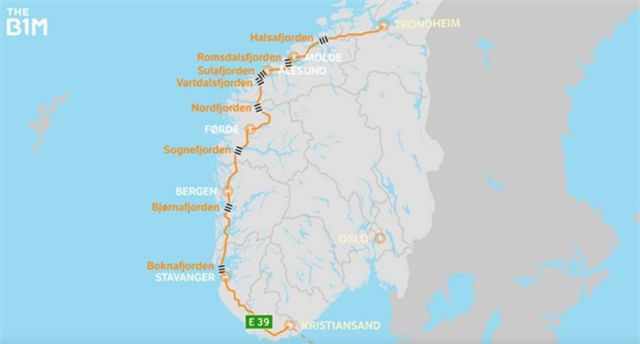 Norway is proposing to remove all ferry crossings on the E39 highway in order to better connect the region (image courtesy of the Norwegian Public Roads Authority).
Now, the Norwegian government are working to improve access to services and residential and labour markets across the country's western regions by embarking on the largest infrastructure project in the nation's history.
The E39 runs between, Kristiansand in the far south of the country and Trondheim in the north. The route navigates its way across the fjord network and features no fewer than seven ferry crossings.
The new coastal highway project aims to eliminate the need for ferry services altogether by building a series of bridges and tunnels across, through and under the landscape.
source TheB1M