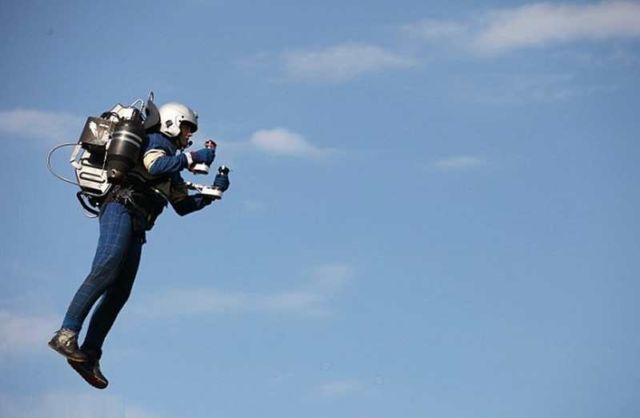 First commercially available jetpack is now on sale "to well qualified buyers" only.
JetPack Aviation has demonstrated last month with the public tests their JB-10, off the coast of Monaco. The device is now on sale.
The company has so far raised over $45,500 out of a $379,000 target, in a crowdfunding campaign.
The JB-10 jetpack can go to an altitude of 10,000 feet, can reach a speed of 100 mph and has an endurance of up to 10 minutes. It uses twin small specially adapted turbo jets.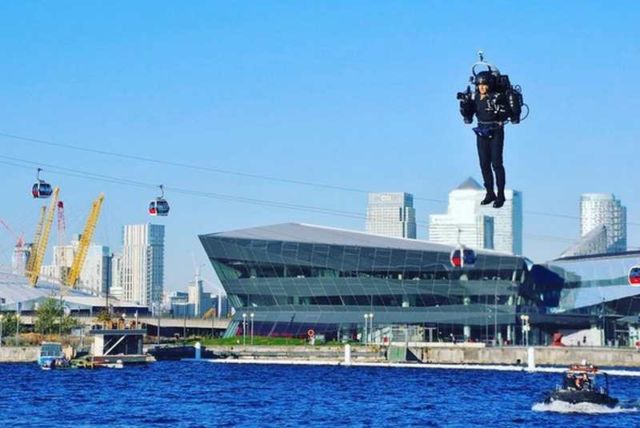 "We believe a JetPack should be just that – a jet turbine powered backpack that is capable of vertical takeoff and landing (VTOL), is extremely light and small and can easily be carried around by the pilot. It should be powerful enough to lift the pilot quickly to thousands of feet above the ground but small enough to fit into the trunk of a car."
via dailymail
source JetPack Aviation