Nuro R2 self-driving vehicle become the first autonomous-car delivery service in California.
In 2020, Nuro's R2 began navigating city streets in California, Texas, and Arizona. Fully autonomously. No driver, no pedals, no steering wheel, no occupant, no chase car. The vehicle is restricted to 35mph:
"We are proud to share that Nuro has become the first company to receive a permit to deploy autonomous vehicles on public streets from the California Department of Motor Vehicles. This permit will allow our vehicles to operate commercially on California roads in two counties near our headquarters in the Bay Area. Soon we will announce our first deployment in California with an established partner. The service will start with our fleet of Prius vehicles in fully autonomous mode, followed by our custom-designed electric R2 vehicles."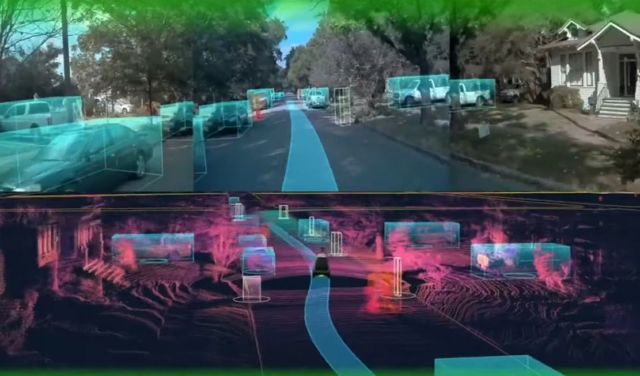 Driverless delivery will have a big impact for Californians in the coming years. Services like Nuro's will provide contactless access to goods in our communities. A parent in Mountain View will be able to get the week's groceries delivered, without bundling the family into the car.
The company will begin delivery service in the state in 2021.
source Medium