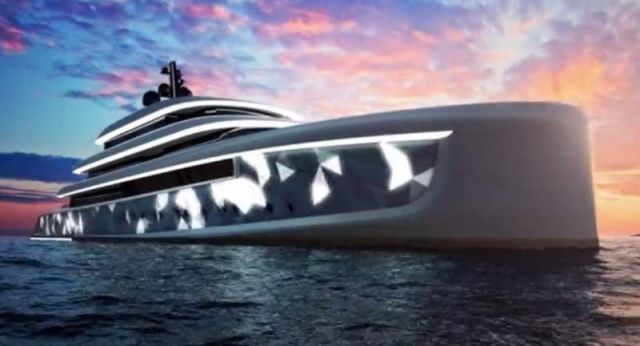 Moonstone is a new 90 meter superyacht, that has a groundbreaking hull design with its faceted illuminated panels.
Oceanco – Moonstone unveiled this week at the 2016 Dubai International Boat Show, designed in collaboration with Van Geest Design and Temeloy.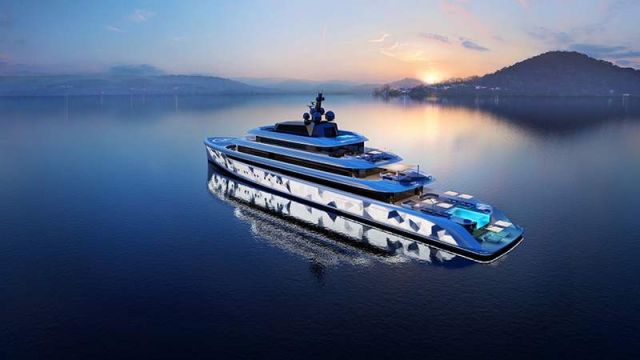 The 295ft concept yacht features an infinity pool, cinema, helipad and a gym and spa.
At night 600 LED triangles around the yacht, offer a stunning display.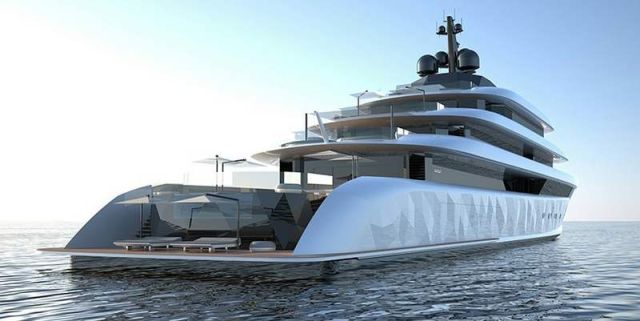 Oceanco's group marketing manager, Paris Baloumis, explains:
"The Moonstone project has a groundbreaking hull design – with its faceted illuminated panels. We felt the Dubai boat show is a perfect place to debut this special project; after all, this is the city where the impossible became possible…the place where they create islands and where they build the tallest building in the world…so it makes sense for us to start here to inspire someone who dares to build such an extraordinary yacht as Moonstone."