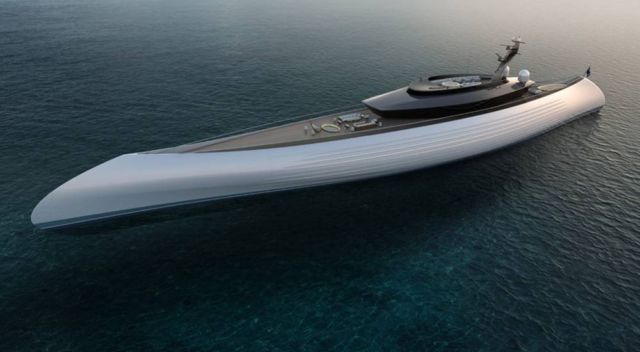 Oceanco presented at the Dubai International Boat Show the new Tuhura megayacht concept.
The 115m / 377ft Tuhura is truly in a category of its own, unlike any yacht on the market. Its design inspired by ancient times.
Tuhura, Oceanco's latest project, conceived in collaboration with the Lobanov Design studio, BMT Nigel Gee and interior designer Achille Salvagni.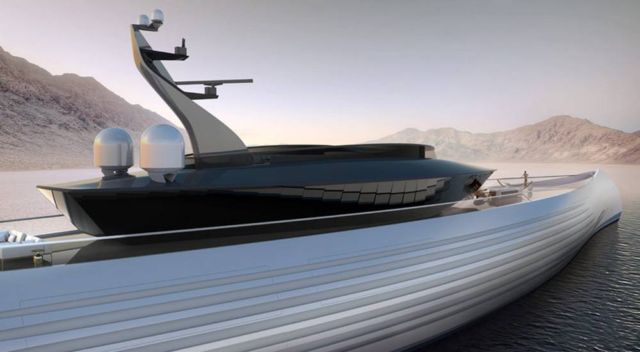 The exterior styling is reminiscent of early canoes; dugouts and other vessels used hundreds of years ago by indigenous people all over the world. The Polynesians, in particular, famously made long voyage explorations across thousands of miles of open Pacific Ocean in their outrigger canoes.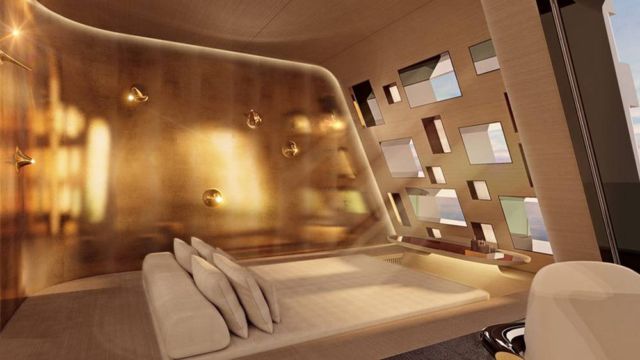 The thinking behind revisiting basic primal forms is to evoke a sense of exploration and discovery. In fact, the actual name, 'Tuhura' is derived from the Maori verb meaning: to discover, bring to light, unearth, open up, explore, and investigate.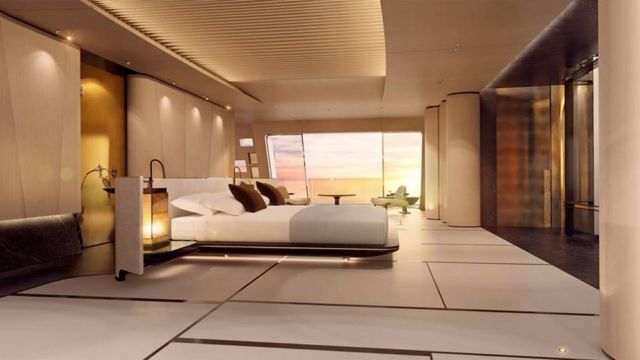 Igor Lobanov, explains:
"Our Tuhura is a simple idea. The thought was to take a natural shape similar to those seen in the earliest canoe-type craft and augment it multifold to a larger scale, using modern technology."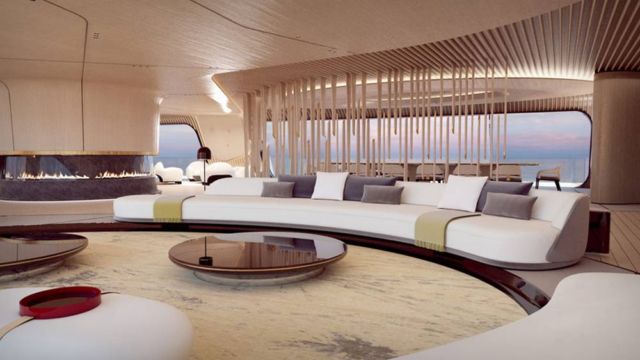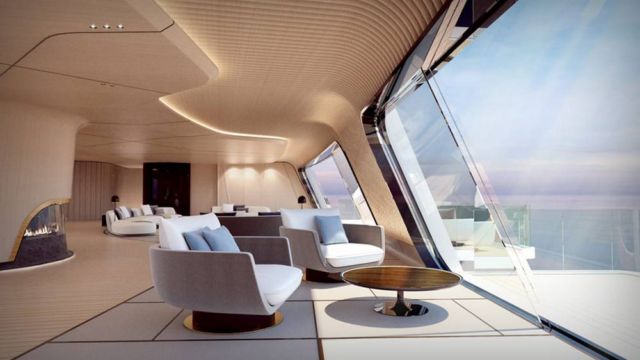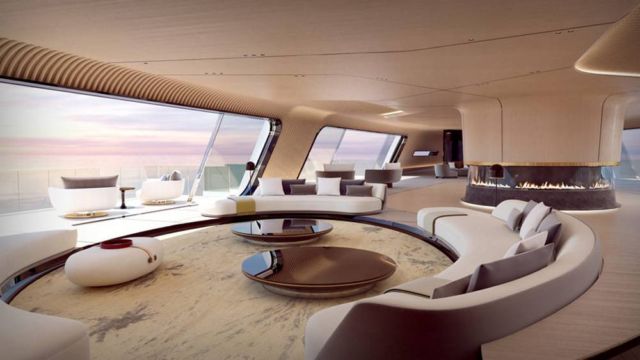 source Tuhura