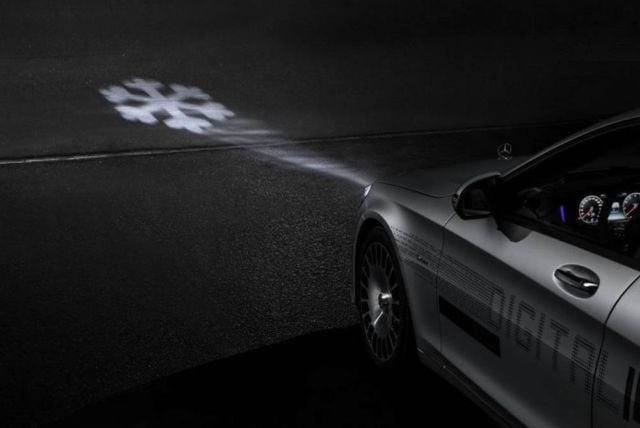 Mercedes-Benz unveils the revolutionary Digital Light headlamp technology with outstanding performance facilitates.
Mercedes-Benz revolutionary Digital Light technology with almost dazzle-free main beam in HD quality, symbols can be projected onto the road in HD quality.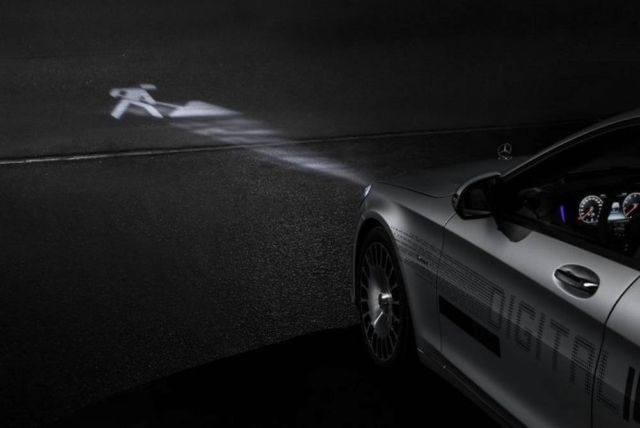 When a turn indicator is actuated and Blind Spot Assist detects another car and warns the driver, a blind spot symbol is projected as a warning. If Lane Keeping Assist detects that the vehicle is unintentionally drifting out of its lane, for example into oncoming traffic, a lane keeping symbol is projected as a warning. Active above 30 kph.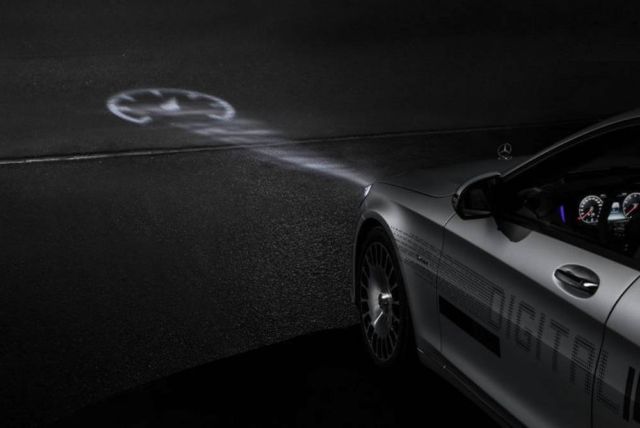 Ola Källenius, Member of the Board of Management of Daimler AG and responsible for Group Research and Mercedes-Benz Cars Development, said:
"With a resolution of over one million pixels per headlamp, DIGITAL LIGHT not only creates ideal light conditions for every driving situation; it also extends the visual support from our driving assistance systems."
Digital Light delivers an important contribution towards improving safety in road traffic – as an integral part of the overall Intelligent Drive strategy.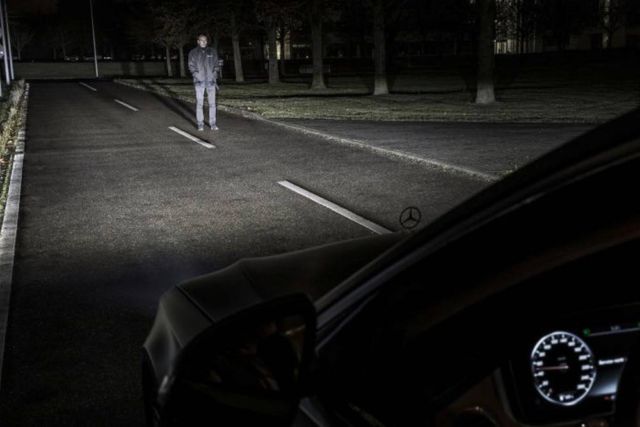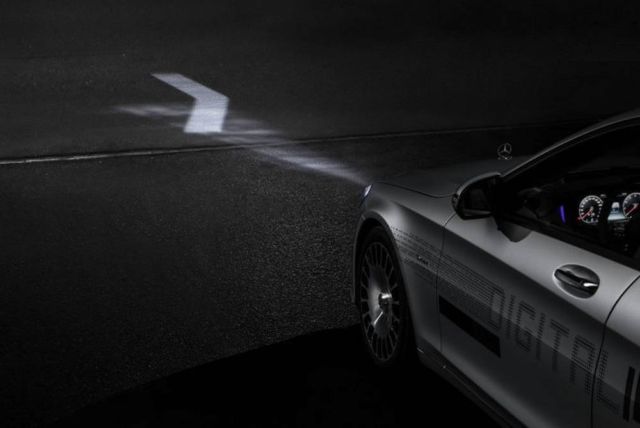 source Daimler