Plymouth Marine Laboratory reveals plans for the 24m 'Oceanus,' world's first long-range autonomous research vessel.
Supported by seed funding from the Natural Environment Research Council (NERC), the sleek, futuristic-looking and fully unmanned 'Oceanus' has been designed as a self-righting, light-weight, mono-hulled autonomous vessel capable of carrying an array of monitoring sensors to collect data for research into critical areas such as climate change, biodiversity, fisheries and biogeochemistry.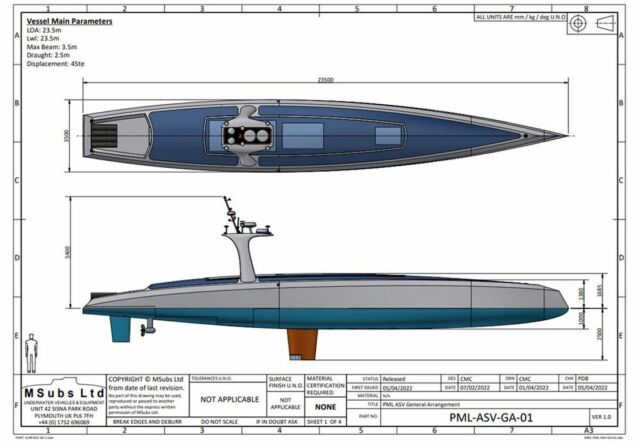 Designed primarily to make the transatlantic sampling voyage from the UK to the Falklands, the Oceanus will carry an advanced scientific payload and use the latest AI technology to help navigate the best course to its target location, with real-time input from weather forecasts and other marine data feeds.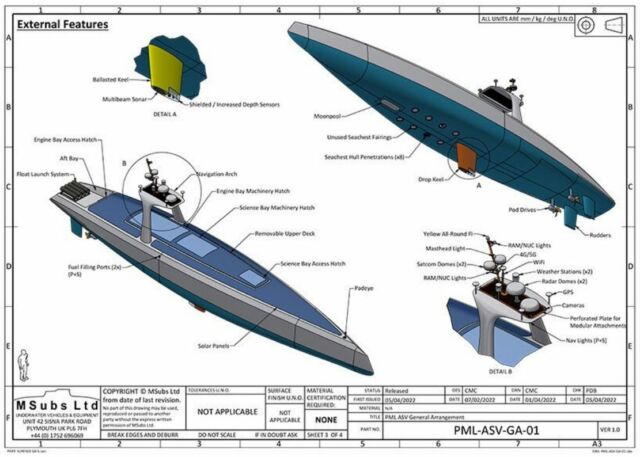 source PML