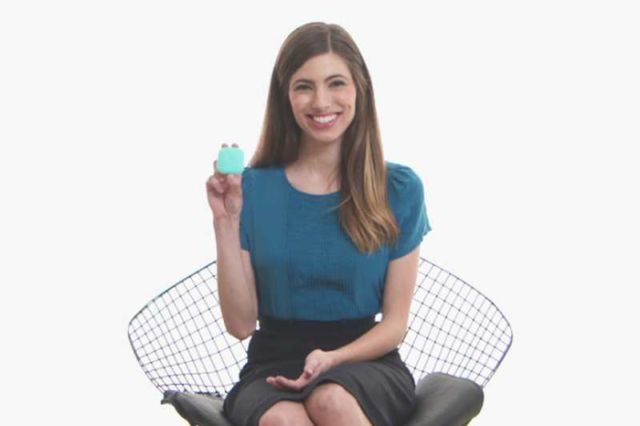 Livia, the off switch for menstrual pain.  I really can't confirm if this works.
Livia is the new solution for instant pain relief from your period, the off switch for your menstrual cramps.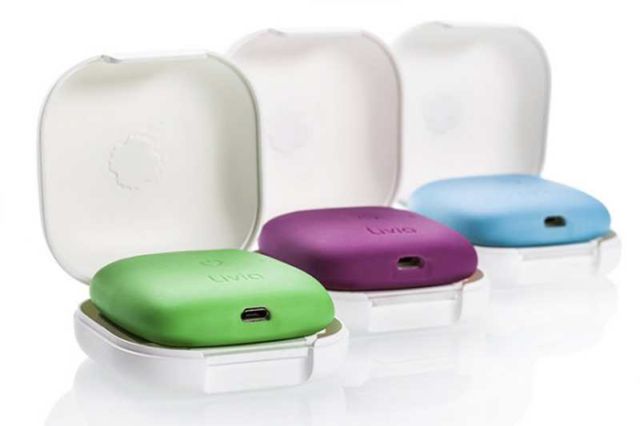 It is a drug-free solution for menstrual pain. With one single touch, the tiny device closes the "pain gates" by stimulating the nerves and blocking the pain from passing to the brain.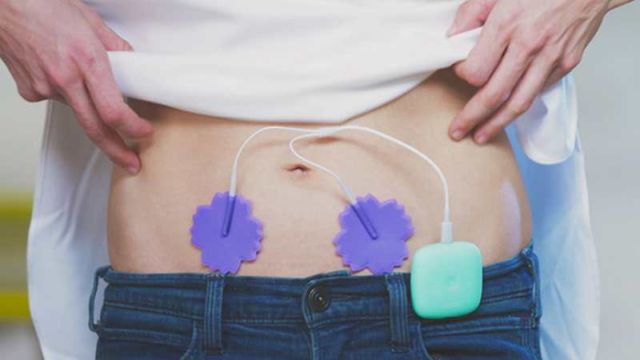 "We've been working on a high tech solution for years, and we couldn't be prouder to present Livia."
Its technology is based on the "Gate Control Theory". Livia is transmitting a pulse that is keeping the nerves "busy". Busy nerves means that the nerve-gate is closed, therefore pain signals cannot pass through and are unfelt.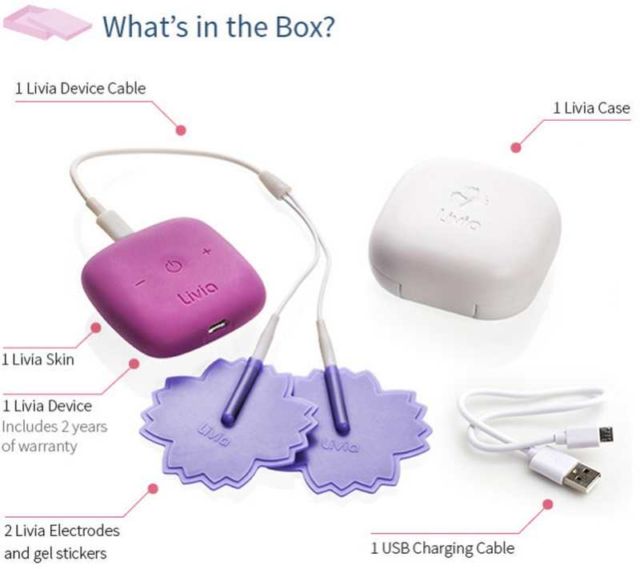 source indiegogo