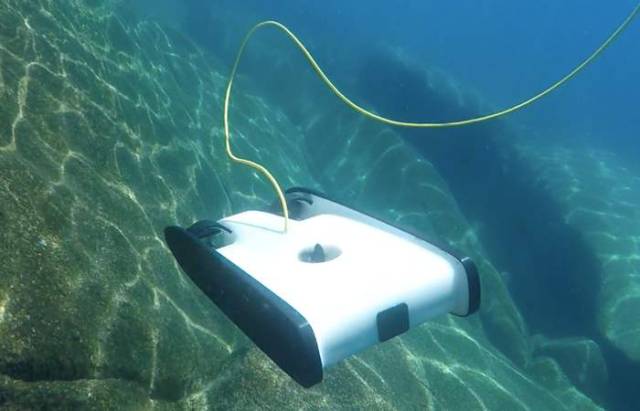 OpenROV Trident is an underwater drone for everyone, is easy to use and comes ready to go. It feels like flying when you're piloting.
ROV Trident (Remotely Operated Vehicle) designed to be ultra portable and durable, combines the versatility, control and the efficiency of an AUV (Autonomous Underwater Vehicle).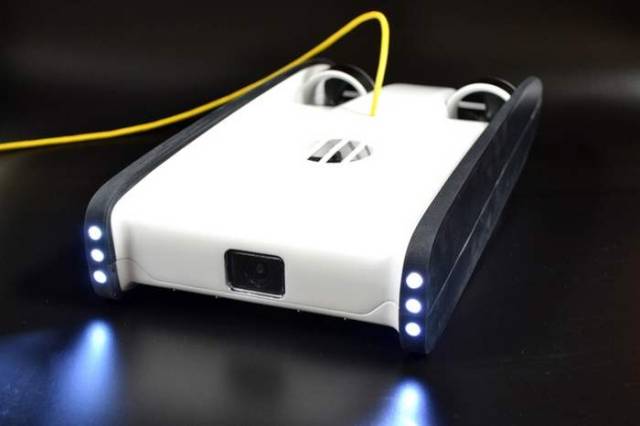 It can 'fly' and taking HD videos, in long, straight survey lines called "transects," as well as perform delicate maneuvers in tight spaces, all while maintaining a sleek and powerful form factor.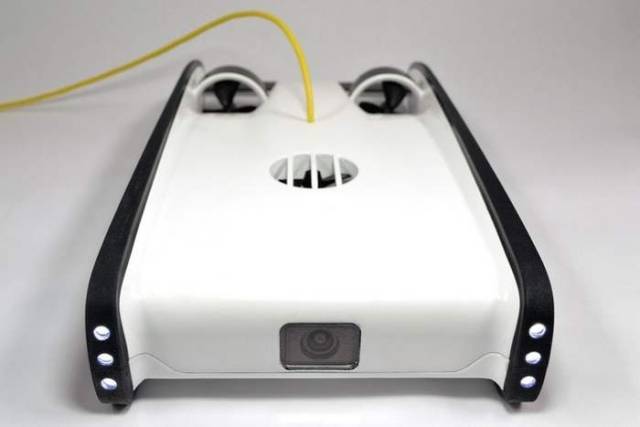 One of the secrets of its versatility is the unique, hydrodynamically offset thruster design. This configuration allows you to move through the water fast and efficiently when you want to rapidly search an area or run a transect, but also allows you to maneuver very delicately when in tight quarters or while looking at a particular target.

By taking advantage of drag's exponential relationship with velocity, the off-center vertical thruster of the ROV can cause it to pitch at high speeds but also hover or change depth without pitching while operating at low speeds – similar to the way a traditional ROV works.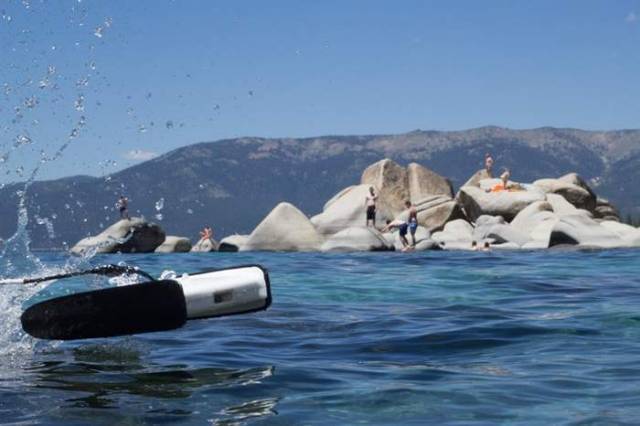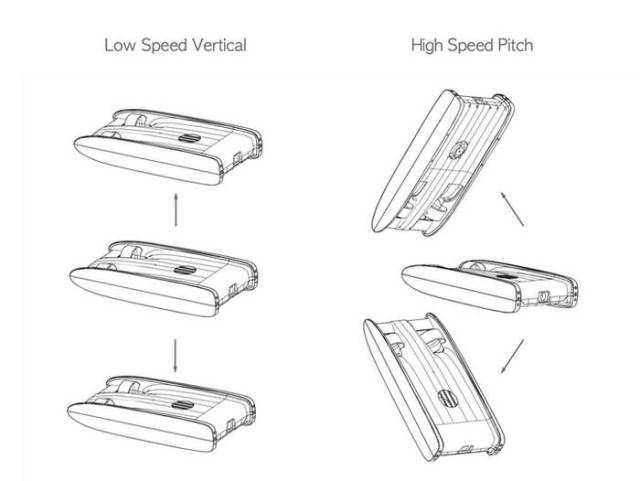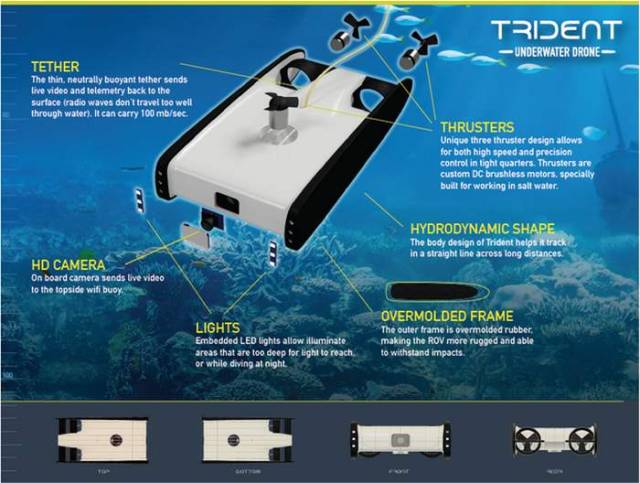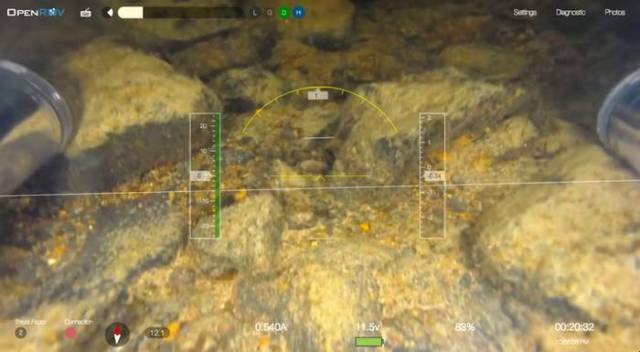 via kickstarter