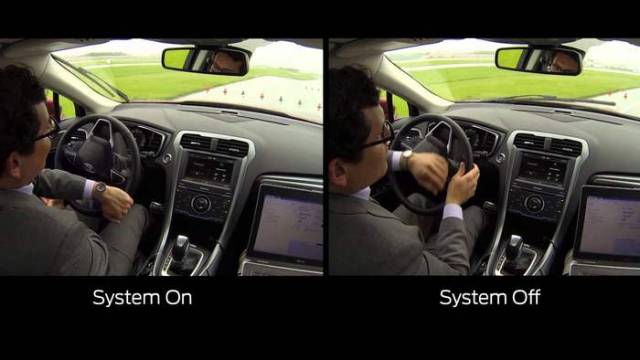 Ford Adaptive Steering system, an innovative new variable-ratio steering system, on certain models, will change 'how the world turns.'   Watch the system in the video…
Ford Motor Company will introduce adaptive steering, a new technology improving steering feel at all speeds, making any vehicle easier to maneuver.
System redefines the 'power steering,' is housed entirely within the steering wheel.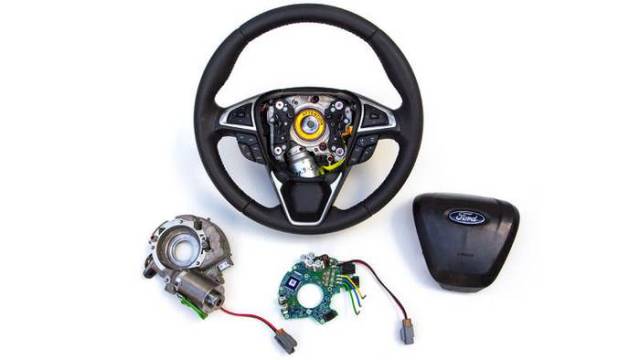 According to Ford:
"Adaptive steering changes the ratio between the driver's actions at the steering wheel – the number of turns – and how much the front wheels turn. In vehicles without the technology, this is a fixed steering ratio. With adaptive steering, the ratio continually changes with vehicle speed, optimizing the steering response in all conditions."
https://www.youtube.com/watch?v=mHKojpu66So
Housed entirely within the steering wheel, latest technology from Ford is a smart solution that will benefit drivers in all driving conditions.
Ford adaptive steering to be standard on 2016 Edge Sport and available on Edge Titanium.
via SlashGear
source Ford