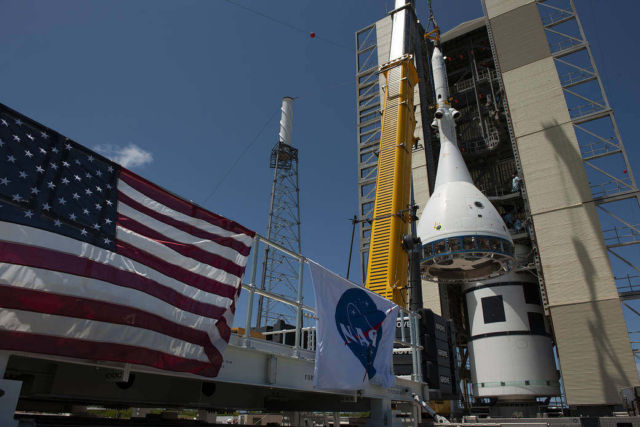 Orion's Ascent Abort-2 flight test vehicle rolled out from Kennedy Space Center's Launch Abort System Facility to Space Launch Complex 46 at Cape Canaveral Air Force Station.
Teams completed their first launch rehearsal, and flight test readiness review on June 4, in preparation for its planned July 2 launch.
During the flight, a test version of Orion will launch on a booster to more than six miles in altitude where Orion's launch abort system (LAS) will safely pull the capsule away from the rocket. The team will be stacking all the AA-2 elements together at the launch pad over the next few weeks.
The test will demonstrate Orion's LAS can steer the capsule and future crew to safety if an emergency occurs during ascent on the Space Launch System rocket. Ensuring safety will pave the way for Artemis missions near the Moon, enabling astronauts to set foot on the lunar surface by 2024.
Image Credit: NASA/Tony Gray
Editor: Yvette Smith