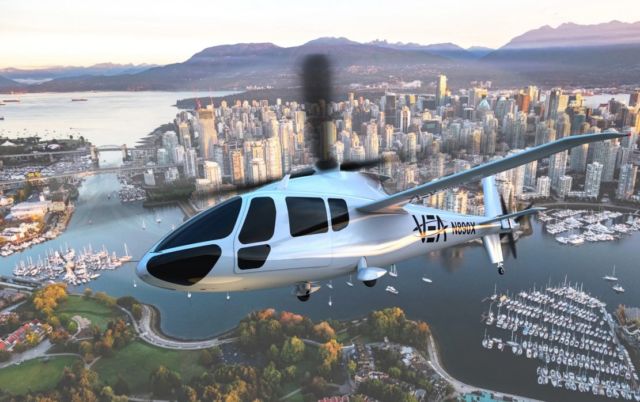 PA-890 all-electric-powered helicopter is targeted for certification and commercial production by 2025.
Piasecki's PA-890 eVTOL aircraft is an all-electric-powered Slowed-Rotor Winged Compound helicopter. It is intended for use in a variety of missions including Emergency Medical Services (EMS), delivery of high-value On-Demand Logistics (ODL), On-Demand Mobility (ODM) personnel air transport; and many other commercial applications.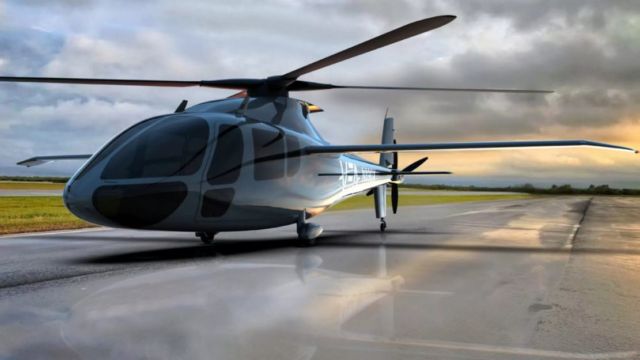 The PA-890 eVTOL revolutionizes the commercial rotorcraft marketplace with 50% reduction in direct operating cost, reduced noise, and zero direct emissions compared with today's fossil-fuel powered turbine helicopters. The low disk loading of the PA-890 eVTOL delivers excellent hover performance and decreased noise signature to enhance public acceptance during operation in urban environments. The use of conventional rotorcraft architecture for the main components of the aircraft will reduce the complexity of design certification.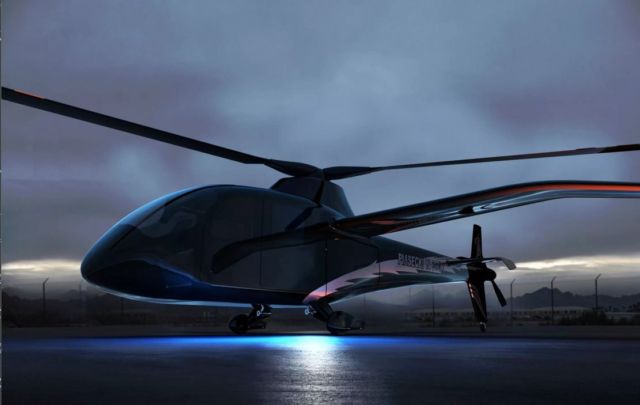 The PA-890 eVTOL features a large four-bladed main rotor, a variable incidence wing that rotates up to 90 degrees to minimize download for efficient hovering, and swiveling tail rotor that provides anti-toque and yaw control. As the PA-890 transitions to forward flight the wing rotates to a horizontal position providing lift to offload the rotor and the tail rotor swivels to provide efficient forward propulsion. With lift and thrust demands on the rotor relieved, the rotor RPM is slowed. The combined effect is a dramatic increase in efficiency and range while decreasing noise. The aircraft features seating for five and a large baggage compartment. The cabin size and layout allows multiple configurations for different missions.
source Piasecki