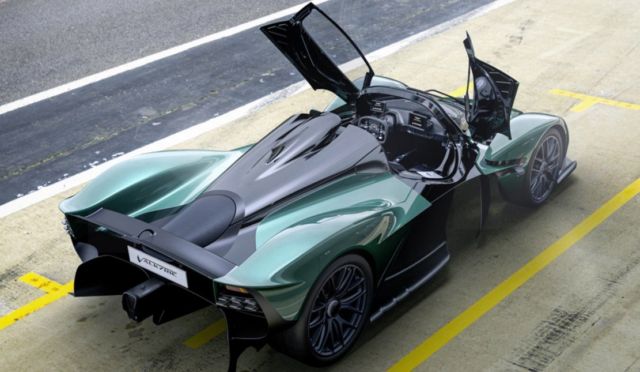 The new Aston Martin Valkyrie Spider features with open roof driving aerodynamics and performance combined, epitomises true Formula One car experience.
The new Valkyrie Spider, unveiled at Pebble Beach Concours d'Elegance, is a thrilling next-step in the progression of the Aston Martin Valkyrie bloodline. It promises an even more intense experience. One shaped by the unbeatable sensory stimulus that comes with roof-off driving in one of the world's most extreme hypercars. One that delivers the most comparable experience to that of an F1® car, not limited to the track.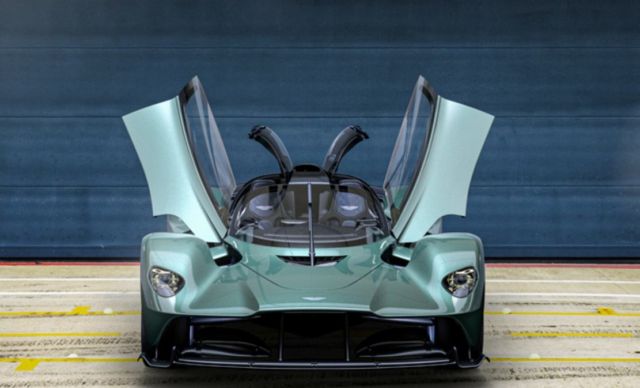 The pursuit of open-top luxury comes with the challenge of ensuring the core experience remains true to Aston Martin and Adrian Newey's exacting performance objectives for the original Aston Martin Valkyrie programme. As these positioned Valkyrie at the very cutting-edge of hypercar design and engineering it means the Valkyire Spider has benefitted from unique engineering solutions born from the combined talents of Aston Martin and Red Bull Advanced Technologies (RBAT).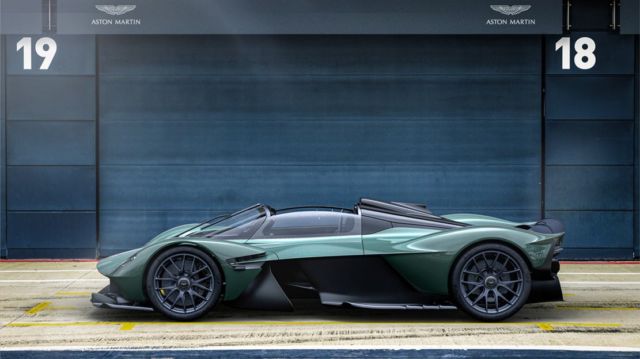 While the Aston Martin Valkyrie's unique 1155PS hybrid V12 powertrain remains unchanged, the Valkyrie Spider has received revisions to its carbon fibre structure, plus precise recalibration of both the active aerodynamic and active chassis systems. All with an eye to maintaining optimal Valkyrie performance when driven in a roof-off condition.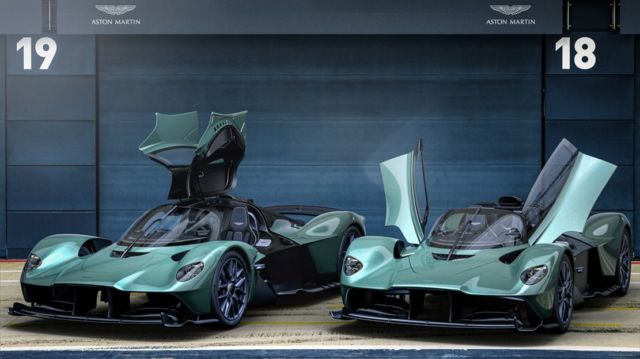 source Aston Martin