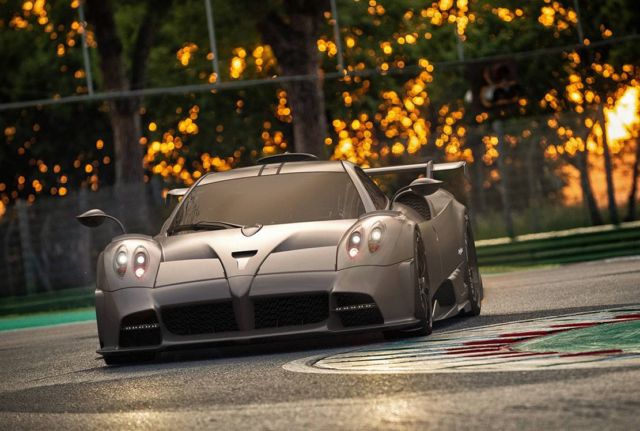 Pagani Imola track-focused hypercar unveiled. Limited-run, just five models built, all sold.
Named after the racetrack on which it was modeled and fine-tuned, the new Pagani Imola is a roadworthy Hypercar with a wholly racing temperament that embodies the maximum expression of Pagani Automobili's track technology.
Price: 5 million euros + VAT;
827 HP, 1100 Nm torque engine;
Weight: 1246 kg / 2747 lbs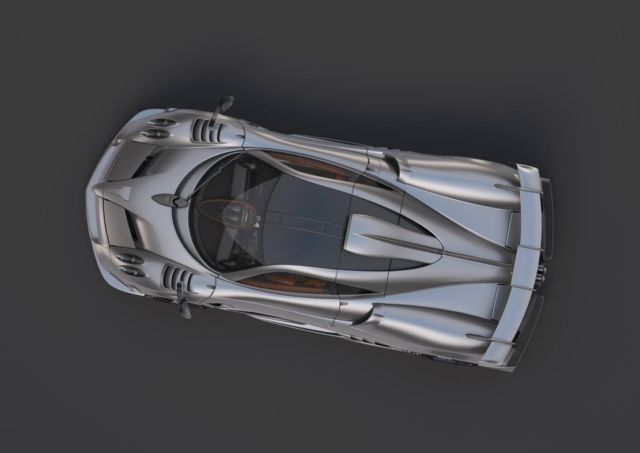 With a limited edition of only five examples built, the Pagani Imola has gone through the severest on-track validation test ever applied to a Pagani car. In addition to the regular and already scrupulous validation process, in fact, Imola has covered over 16,000 km on the track at racing speed – the equivalent to about three times the 24 Hours of Le Mans.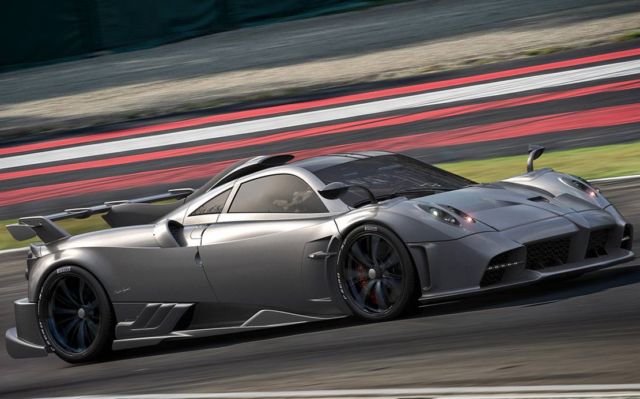 Horacio Pagani, Founder and Chief Designer of Pagani Automobili, explained:
"The aerodynamic technology behind the Pagani Imola is evident in three of its key features. The general outline, the internal aerodynamics and the external aerodynamic details, such as the fins, winglets and deflectors. We can't say that it's an elegant car. We wanted an efficient vehicle, and just as you'd expect if you were looking at an F1 single-seater, this led us to design a car with additional aerodynamic features. So, although on the one hand these details may detract from the lines and overall aesthetics of the vehicle, on the other, they also allow to improve lap time, ease of driving and especially safety. Speaking of safety, we could have reduced the ground clearance so as to increase the downforce effect by taking advantage of the vehicle's flat bottom. But don't forget, the public roads are very uneven and can lead to the loss of several hundred kilograms of downforce in just a few instants. Well aware of these dangers, we worked very carefully on the upper part and details of the car."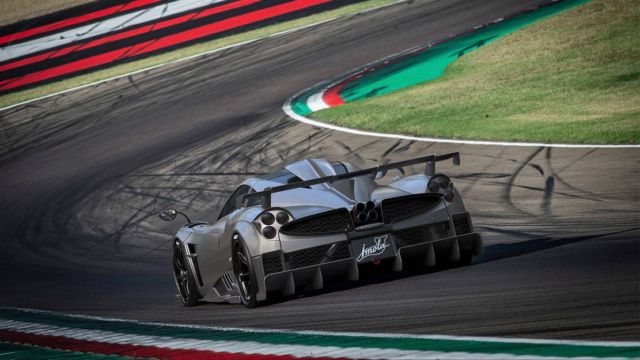 Engine: Mercedes-Benz AMG 60° V12; 5980 cc.
Power: 827 hp
Torque: 1100 NM
Rear-wheel drive: Rear-wheel drive
Gearbox: Xtrac 7-speed transverse AMT with electro-mechanical differential
Clutch: Triple-disc clutch, electronically controlled differential, tripod joint system
Suspensions: Independent double wishbones, helical springs, electronically controlled shock-absorbers
Brakes: Brembo 4 ventilated carbon-ceramic discs: Front 398×36 mm with 6-piston monolithic calipers; Rear 380×34 mm with 4-piston monolithic calipers
Rims: 20'' front, 21'' rear
Tires: Pirelli Trofeo R, front: 265/30, rear: 355/23 R21
Structure, chassis and composite materials: Carbo-Titanium HP62 G2 and Carbo-Triax HP62 monocoque with front and rear tubular steel subframes
Dry weight: 1246 kg / 2747 lbs*
Dimensions: Wheelbase – 2795 mm, Width – 2035 mm
(2264 mm with mirrors) Length – 4853 mm Height – 1269 mm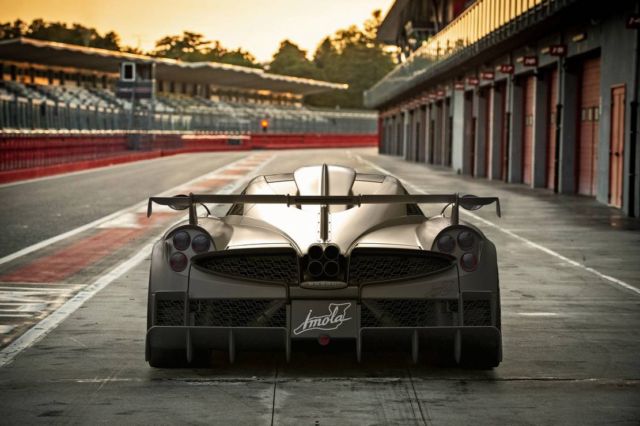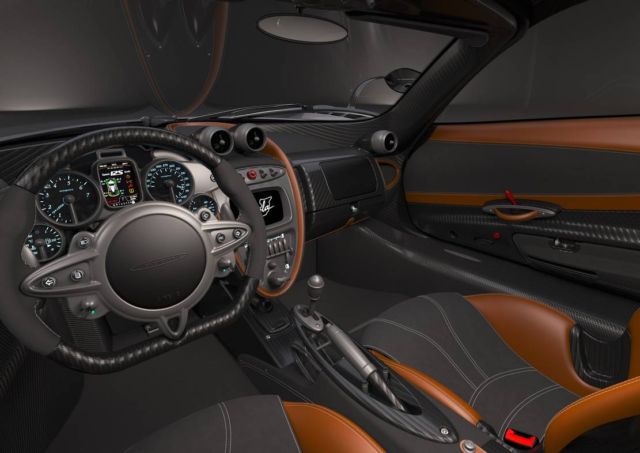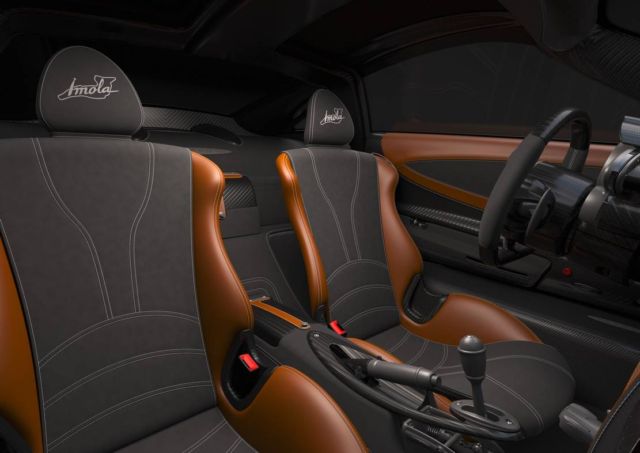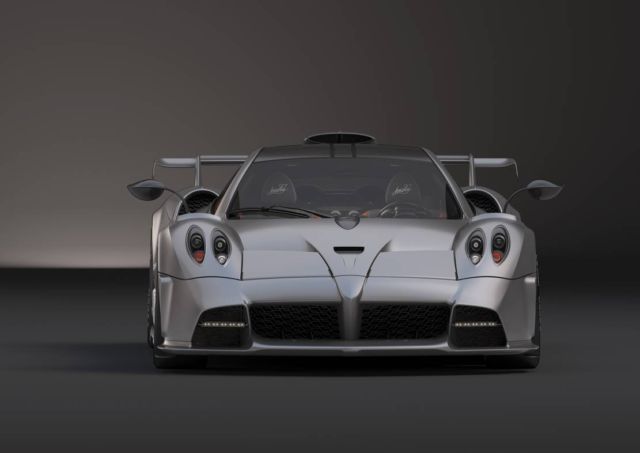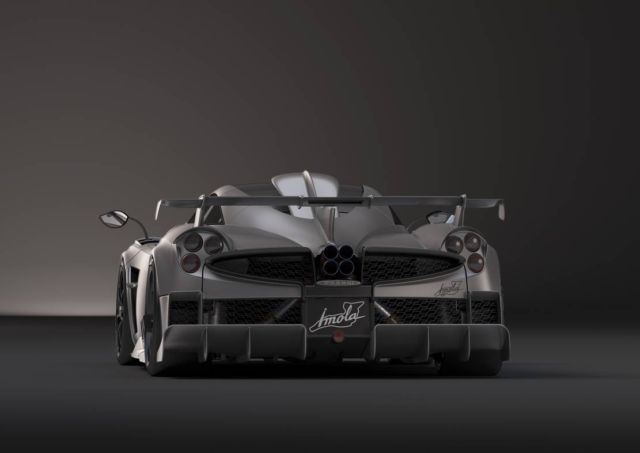 Images credit Pagani
source Pagani