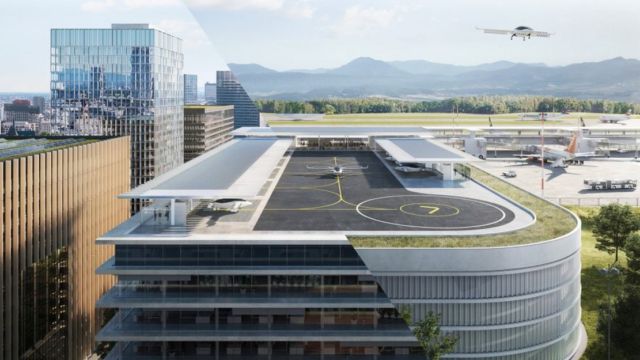 Parking garages are particularly well-suited to become Skyports for electric Air Taxis.
Joby Aviation, a California-based company developing all-electric aircraft for commercial passenger service, today announced it has partnered with REEF Technology and Neighborhood Property Group ("NPG"), to develop takeoff and landing sites for its aerial ridesharing service, launching in 2024.
REEF is the country's largest parking garage operator focused on transforming these underutilized assets into multi-use mobility hubs. REEF's assets include more than 5,000 sites across North America and Europe and reach more than 70 percent of the American public.
NPG is a real estate acquisition company affiliated with REEF for the targeted acquisition of mobility hubs across the United States.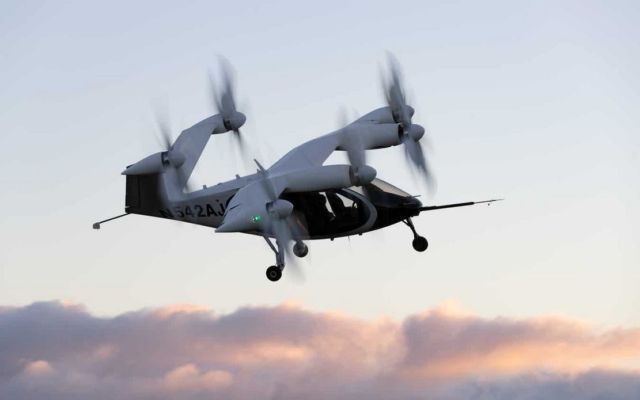 Credit Joby Aviation
Through the partnership, Joby gains access to an unparalleled range of rooftop locations across all key metropolitan areas in the US, as well as a mechanism to fund the acquisition and development of new skyport sites. The companies will focus initially on Los Angeles, Miami, and the New York and San Francisco Bay Area metropolitan areas.
With an aircraft that is expected to be more than 100 times quieter than a conventional helicopter, Joby sees a significant opportunity to deliver its aerial ridesharing service from downtown locations, repurposing the often dormant top level of many parking garage structures.
Parking garages are particularly well-suited to hosting skyports, as they:
-Are typically located near popular destinations.
-Have adequate space to host customers, flight operations, and aircraft charging.
-Do not require structural reinforcement to support air taxi services.
-Provide obstruction-free approach and departure paths that minimize noise to the surrounding community.
-Are naturally suited to becoming mobility hubs, supporting seamless connectivity to micromobility, public transit, parking, and ridesharing.
JoeBen Bevirt, founder and CEO at Joby Aviation, said:
"This is a landmark deal on Joby's path to building a transformational ridesharing service in our skies. NPG and REEF have an unbeatable network of sites across the US and we're excited to be working with them to identify sites that will become the backbone of our future service."
"Parking structures are ideal locations for us as they allow us to deliver our customers as close to their destination as possible, while minimizing any local impact and reducing the need for building new infrastructure."
Top image credit Lilium
source Joby Aviation