First ever manned test flight for PassengerDrone. Amazing performance, stability and pilot satisfaction…
Passenger Drones use cutting-edge technology wrapped with user-friendly interface developed by experienced and dedicated team of programmers.
The Glass Cockpit Avionics flight support software allows passengers to input their destination quickly and fly there precisely without the use of a joystick, provided for fly-by-wire override.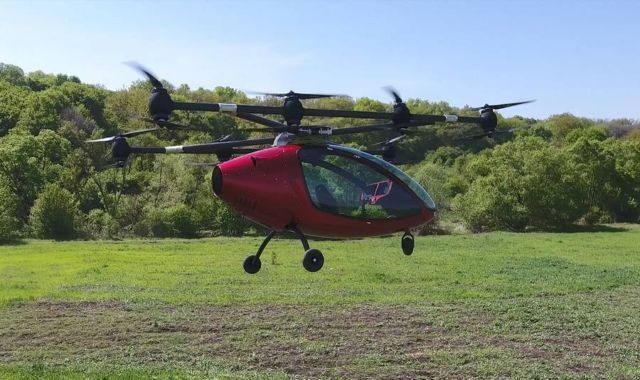 Our drones are equipped with remote LTE (4G) telemetry and control capability, meaning they can send flight information in real time, use situational awareness, ADS-B display of local air traffic, real time weather radar and immersive 3D terrain data. Also, our aerial vehicles can be 100% remotely controlled by our Ground Control and Monitoring Center, allowing an operator located as far away as the EU or Asia to fly a North America-based aircraft safely and efficiently.

Empty Weight ( including batteries) : 240kg ( 520lbs)
Maximum Take Off Weight: 360kg  ( 800lbs)
Two Passenger Seats
Maximum Thrust : 560kg (1230lbs)
Maximum Payload : 120KG ( 270lbs)
Maximum Speed: 60-70km/h (45mph)
Flight time: 20-25 mins (without range extender)
Dimensions (L x W x H): 4200mm x 2300mm x 1800mm (165″ x 90″ x 70″)
16 Engines and Propellers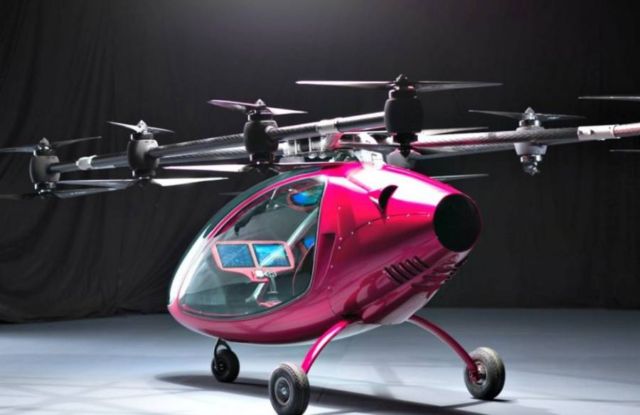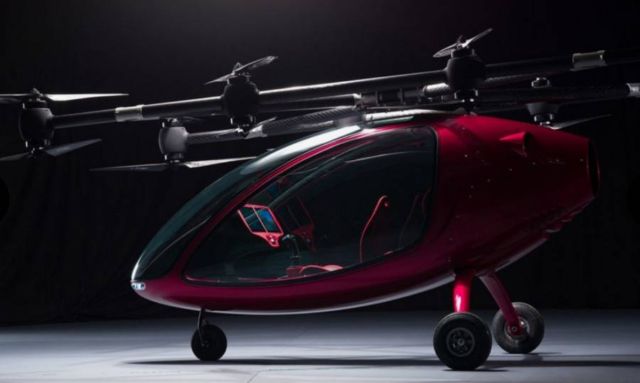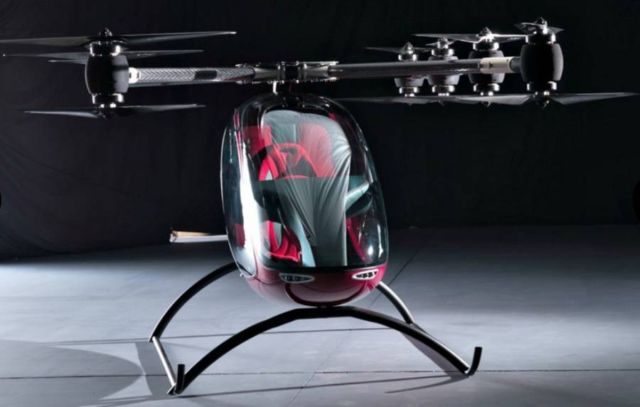 source Passenger Drones