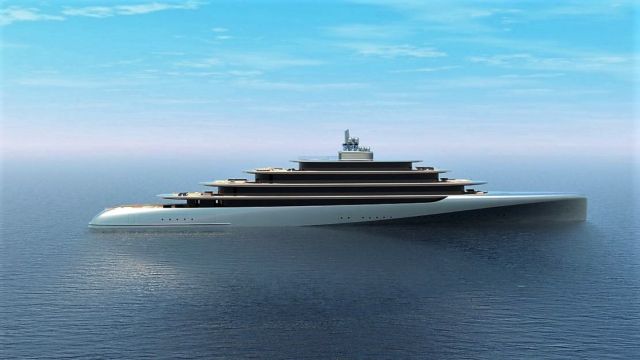 This 459-foot superyacht concept was inspired by the curves of pebbles.
The 459-foot superyacht is the newest concept from Van Geest Design.
"Most holidays are by the sea shore and as a ritual during walks we find ourselves looking at the horizon and picking up pebbles & shells from the beach."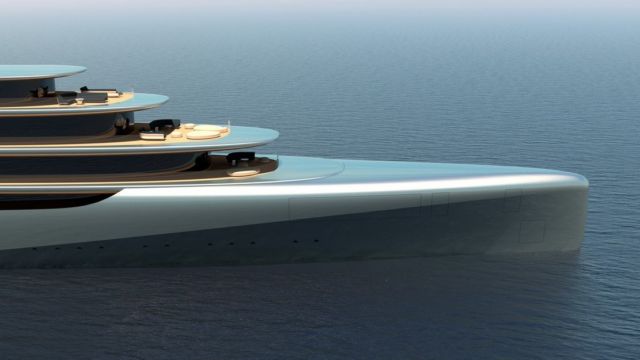 Occasionally there is this one pebble with lines and smooth surfaces to which we connect and is slipped into our pocket.
"This pebble was picked up in the UK on the south coast. A few years later in Indonesia the same shaped pebble was picked up on a river bed. Slipped in our pocket it has been looked at, touched, played with. Modeled with time, shaped with water & wind, pebble is believed to be the stone within a Zen garden, the water meeting the sky, the horizon."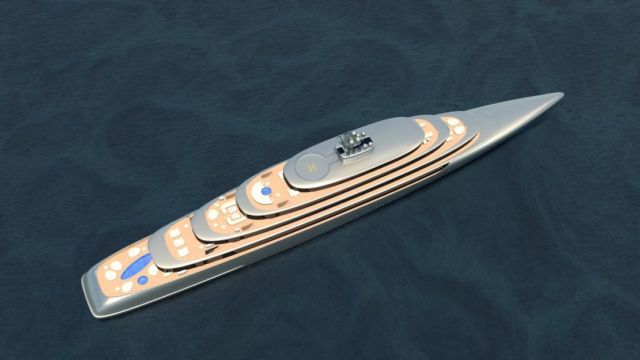 Pebble was designed with the idea that it was sculpted by nature over decades. It seamless fits in its ocean environment, water and the wind that defines it shapes.
Pebble is the escape from our city landscapes, sky scrapers and mainly cubism shapes we encounter in daily life.
Pebble encapsulates you in an atmosphere of lightness, a smooth elegant presence in its surroundings.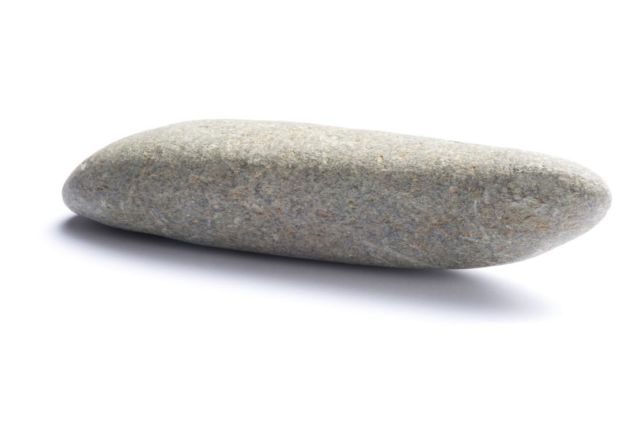 Van Geest Design strives to keep design pure and uncluttered – not only in the big picture but especially in the detail. The company integrates the interaction between the outside and the interior spaces. As a result of its technical and production knowledge, Van Geest Design evolves its designs, always featuring something innovative and unique.
source Van Geest Design