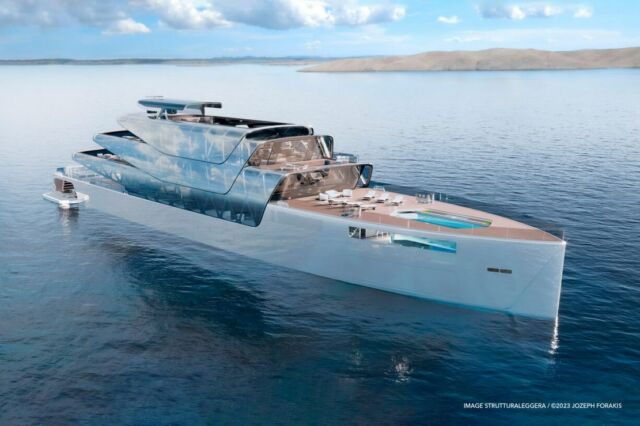 Pegasus 88m concept is the world's first 3D-printed solar-electric superyacht.
Pegasus concept with reflective 'solar wings' created by Jozeph Forakis, the world's first 3D printed superyacht, is a solar-electric / hydrogen hybrid with zero emissions and infinite range.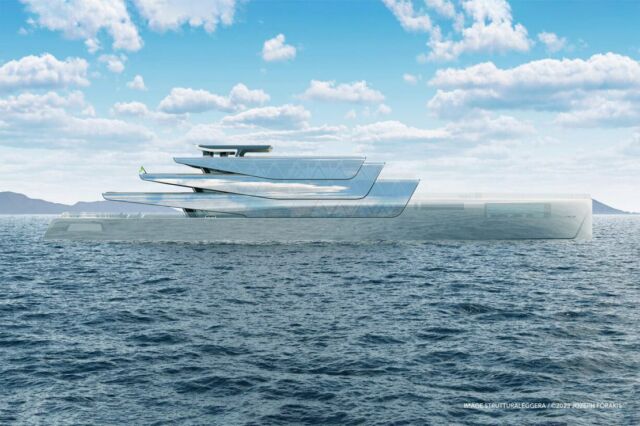 "The futuristic yacht was conceived on a beach in Koufonissi island, Greece. Jozeph was inspired to create a yacht as close to the sea and nature as possible, made of clouds floating above the waterline, becoming virtually invisible."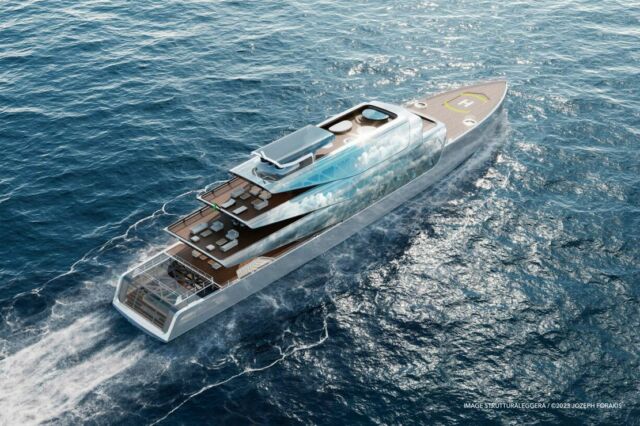 Forakis and his team composed a symphony of selected advanced technologies (existing and currently in development) to achieve unprecedented levels of sustainably, range, and structural integrity.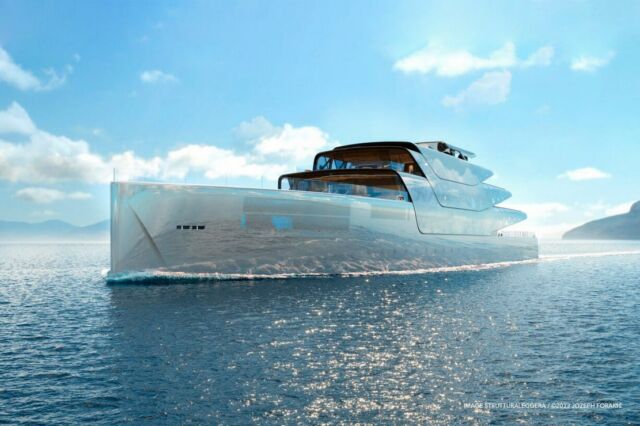 The 88m superyacht's construction uses robotic 3D printing to create a mesh framework integrating both hull and superstructure, an extremely strong and lightweight structure.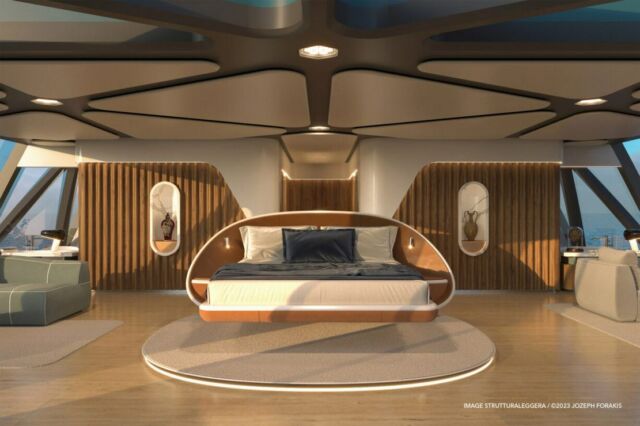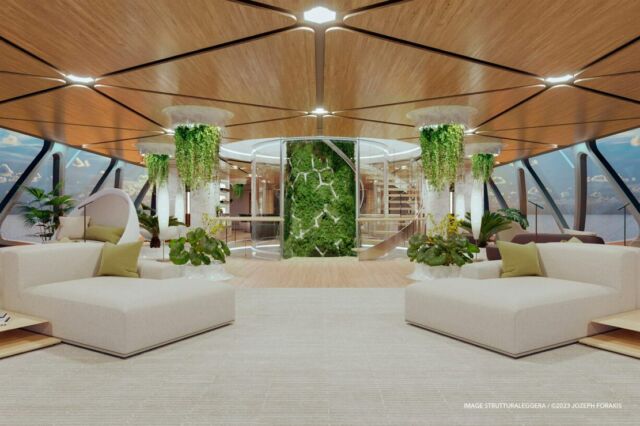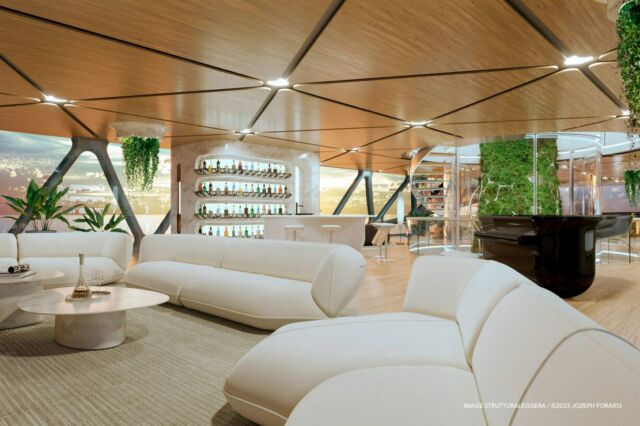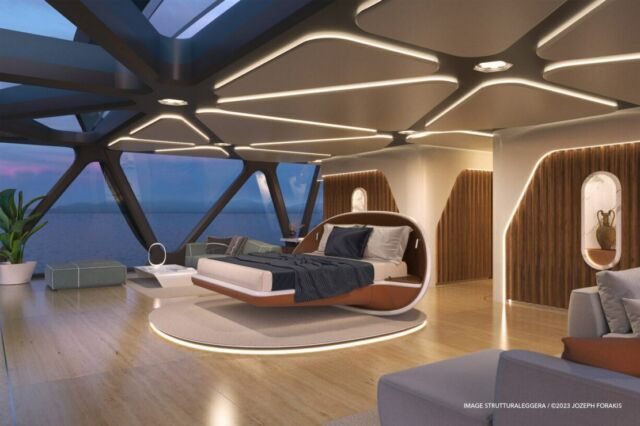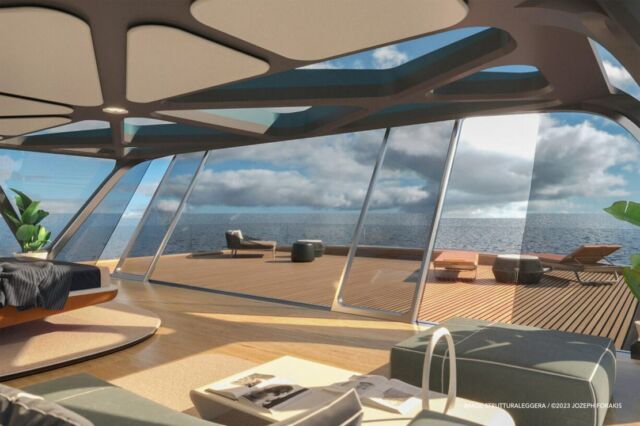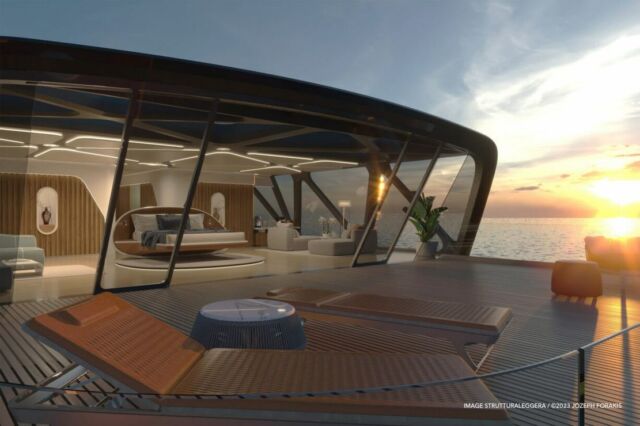 All images credit STRUTTURALEGGERA