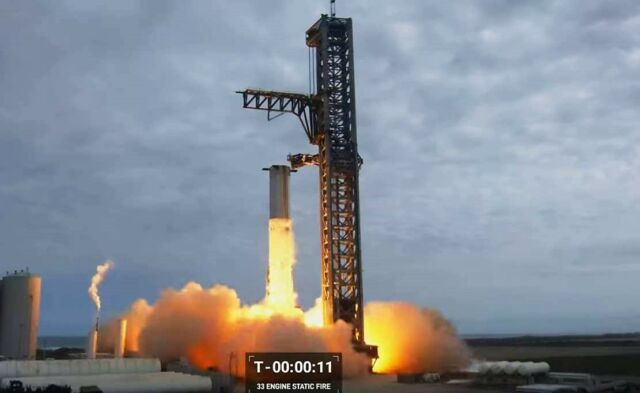 Watch SpaceX's first attempt to fire all 33 Starship engines, which brings the giant spaceship closer to its first orbital flight.
SpaceX completes a 31-engine static fire test. 2 of the rocket's 33 Raptor engines were engaged during the critical test.
SpaceX CEO Elon Musk says is still enough for an orbital launch.
The ignition starts on the video at 9:10