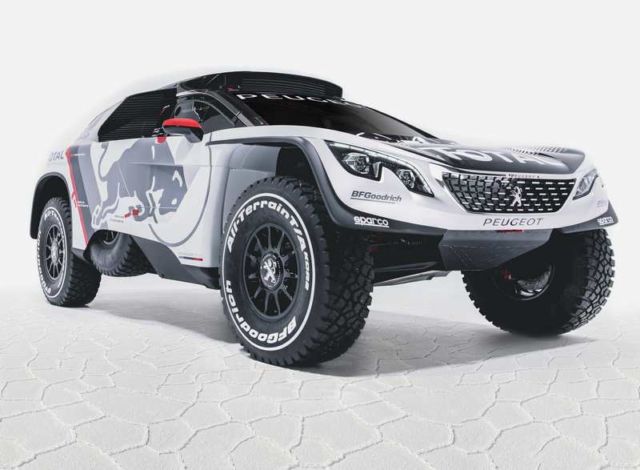 The new Peugeot 3008 DKR race car, is based on an entirely new model of Peugeot SUV, to be revealed at the Paris Motor Show next month.
Team Peugeot Total and Red Bull have revealed the new Peugeot 3008 DKR. This is the all-new successor to the famous machine with which Stéphane Peterhansel claimed his resounding 12th victory on the Dakar back in January, and Cyril Despres clinched his first win on four wheels on the Silk Way Rally in July.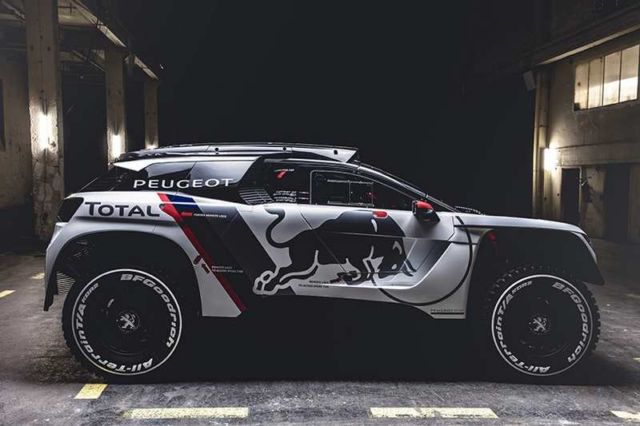 The new PEUGEOT 3008 SUV forms the inspiration for the latest evolution, following the company's return to Dakar after 25 years in 2015.
The new PEUGEOT 3008 DKR also remains loyal to Peugeot's two-wheel drive philosophy, with the first Dakar win for a two-wheel drive car in 15 years nine months ago proving that you don't necessarily need four wheel drive to conquer the toughest landscapes in the world.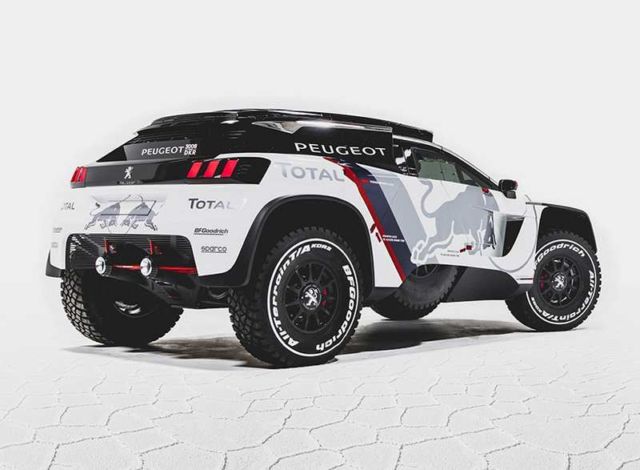 Team director Bruno Famin, said:
"The new 3008 symbolises the next step. Our goal with this car was to take the weaker points of the existing car and make them stronger, while capitalising on all the existing strengths to improve them still further. There are also some new regulations, which we obviously needed to comply with."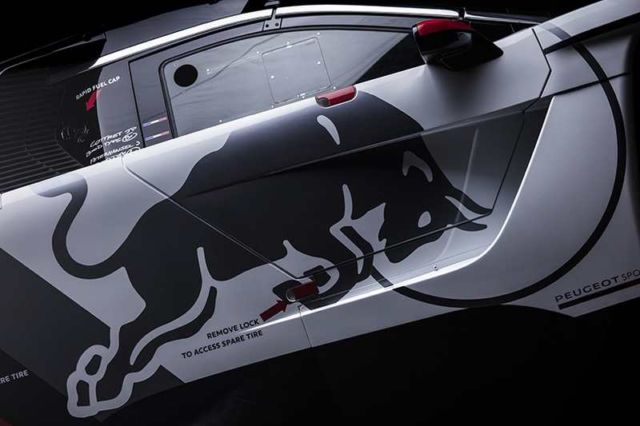 The car's 3.0-litre V6 twin-turbodiesel engine, is even more driveable for next year's Dakar, delivering greater torque at lower revs.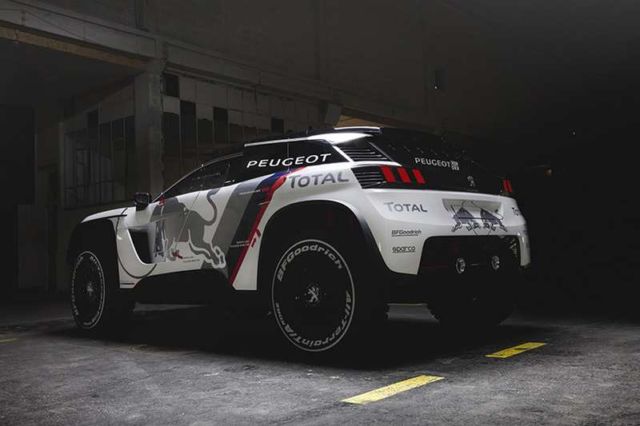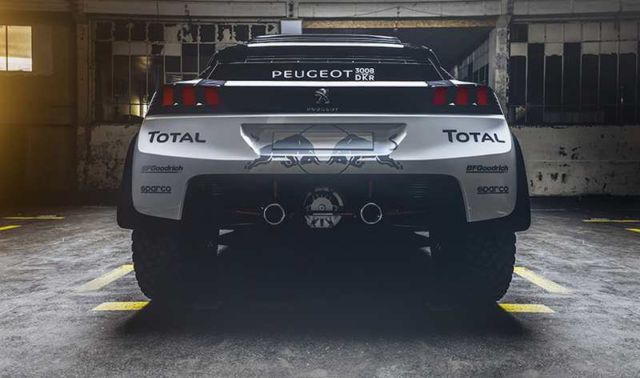 source Peugeot