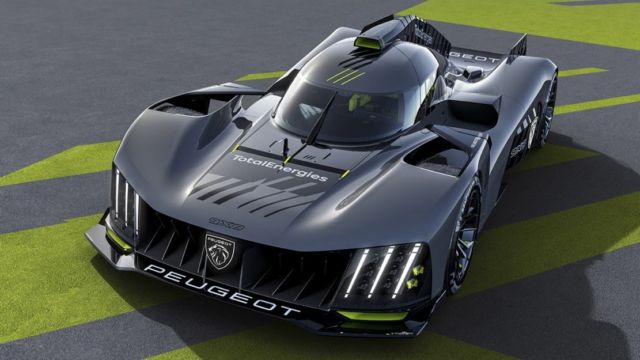 Peugeot unveiled 9X8 Hypercar, set to race in FIA World Endurance Championship and at the 24 Hours of Le Mans in 2022.
The 9X8 has a hybrid powertrain. In the middle is a twin-turbocharged 2.6-liter V6 that makes 670 horsepower, the maximum combined horsepower allowed by FIA rules.
Peugeot has taken the wraps off the new 9X8, its latest-generation Hypercar challenger which is poised to make its competitive debut in the FIA World Endurance Championship (FIA WEC) in 2022. Powered by a hybrid power unit which drives through all-wheel drive transmission, this hyper-efficient prototype fits perfectly with Peugeot's Neo-Performance strategy which is geared to both its road and racing cars delivering responsible performance. The work of Peugeot Sport's engineering team and Peugeot Design dovetailed like never before to produce the 9X8 which heralds a new era in motor racing due to its flowing lines, the absence of a rear wing and the strong brand identity it exudes. The innovative technical solutions it packs and its catlike stance stand out as unmistakable Peugeot hallmarks.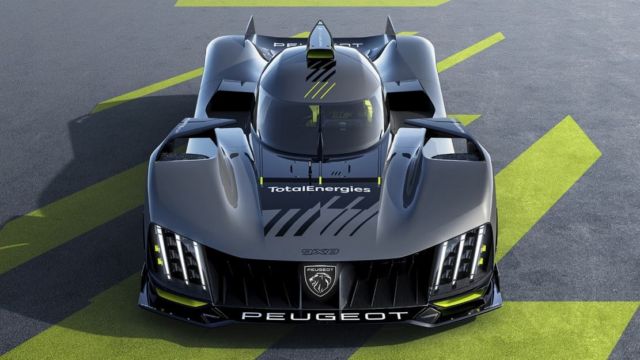 "Since the 9X8 is a Peugeot, the original sketch that steered our work portrayed a big cat ready to pounce, a stance which we have suggested by the slightly forward-tilting cockpit", notes Peugeot Design Director Matthias HOSSANN. "The overall lines of the Peugeot 9X8 express the brand's styling cues, while its sleek, racy, elegant forms inspire emotion and dynamism."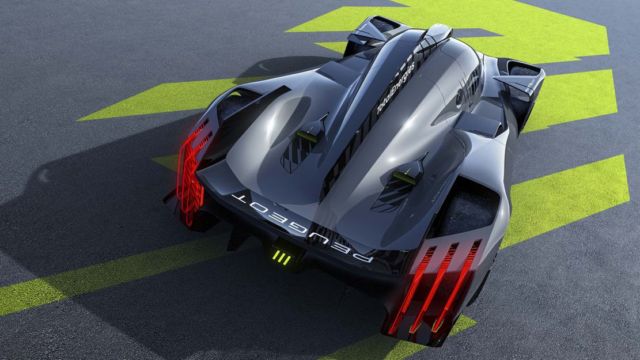 The designers also paid exceptional attention to the 9X8's interior. "We wanted to take a special approach to the cockpit which, until now, has tended to be a purely functional and indistinctive aspect of racing cars, with no brand identity whatsoever," underlines Matthias HOSSANN. "The combination of our colour scheme and Peugeot's i-Cockpit interior styling signature have provided the 9X8's cockpit with a distinctive feel and make it immediately identifiable as a Peugeot in on-board camera shots."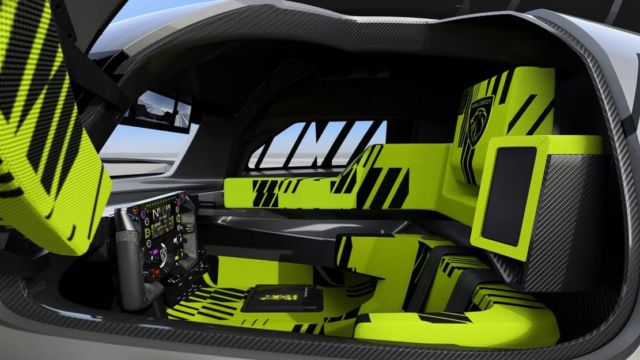 source Peugeot