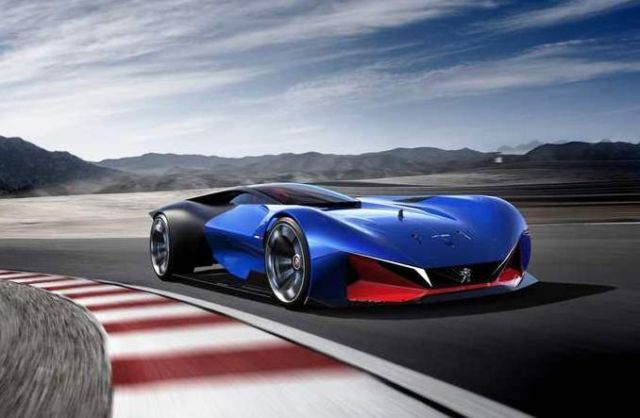 The Peugeot L500 R HYbrid pays tribute at the Peugeot "Charlatans" team, that won the Indy 500 in 1913, 1916 and 1919.
Peugeot L500 R HYbrid with its wide track and low profile (just one metre high) and light weight (1,000 kg), is made for performance: it takes just 2.5 seconds to reach 100 km/h from standstill, and 19 seconds to cover 1000 meters.
Images credit Peugeot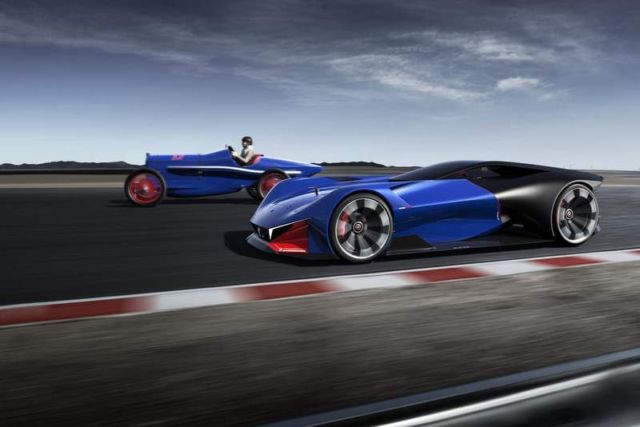 Developped by the French company's Sport teams, the 500-bhp plug-in hybrid petrol powertrain features two electric motors (one front and one rear) plus a 270 hp petrol engine, yielding peak torque of 730 Nm.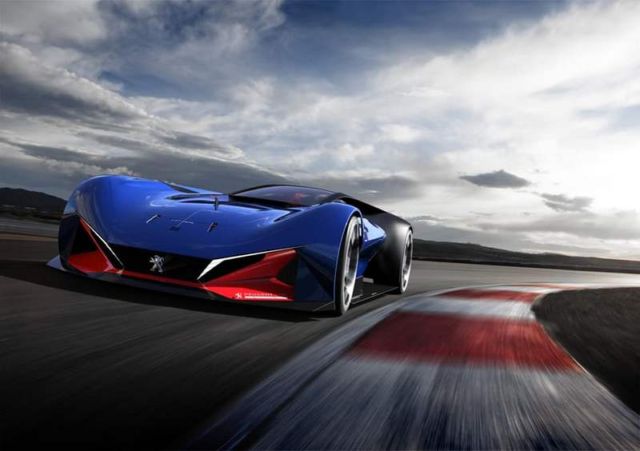 Style-wise, the sleek lines run from the lion badge on the radiator grille toward the driver to end in a streamlined rear feature (a nod to the car's century-old ancestor) highlighting the three distinctive rear lamp claws that form part of Peugeot's design identity today.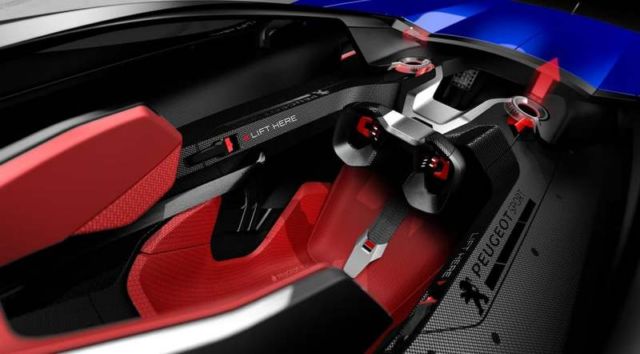 On 30 May 1916, the Peugeot L45 driven by Dario Resta won the mythical Indianapolis 500 race, at an average speed of 135 km/h. A hundred years later, L500 R HYbrid, a futuristic interpretation of the Indy spirit, pays tribute to the incredible "Charlatans" team that brought Peugeot three superb US victories on the Indy 500 speedway from 1913 to 1919.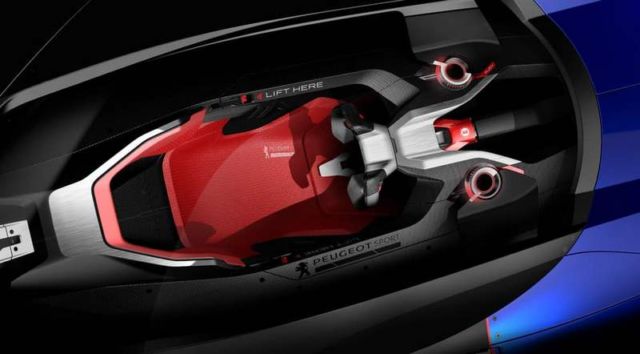 Matthias Hossann, Peugeot's concept car and technological advance chief, explains:
"With Peugeot L500 R HYbrid we're paying tribute to PEUGEOT racing exploits dating to the early 20th century. Inspired by this spirit of performance and innovation we wanted to convey a sculptural, elegant and technological view of the future of PEUGEOT motor sport."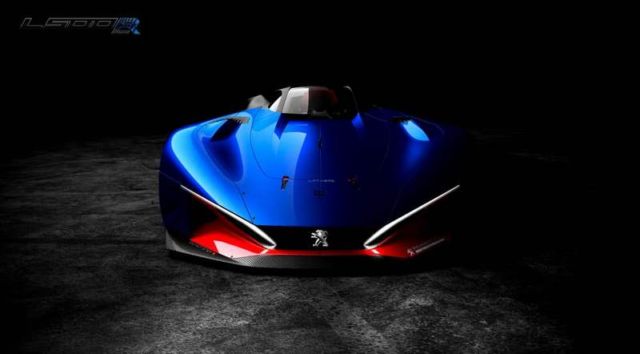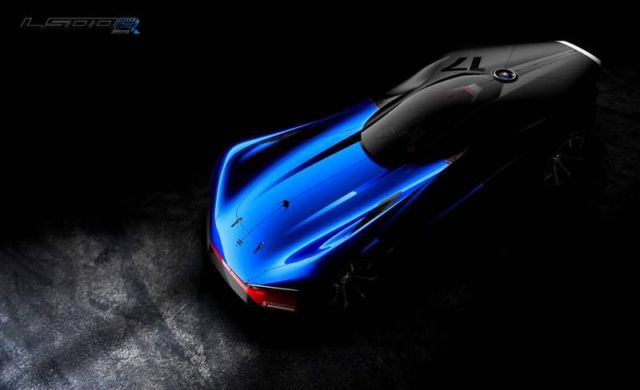 source Peugeot