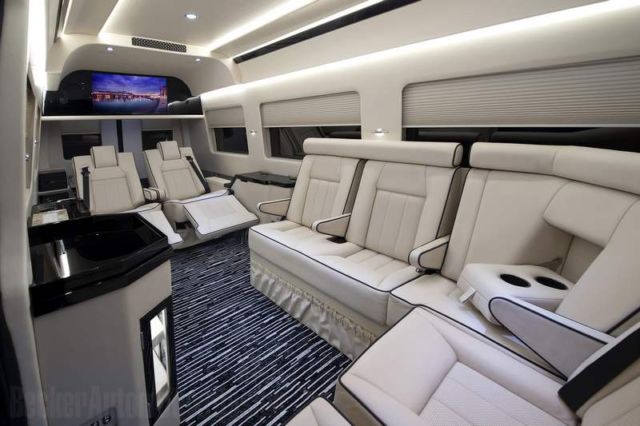 The amazing $400,000 Mercedes 'private jet of vans,' with mini bar, executive bathroom, reclining seats and more.
The VIP van created by Becker JetVan, based on a Mercedes Sprinter van, can seat six passengers in amazing luxury of a jet cabin.
Images credit Becker JetVan
The Californian-based company converts the interior that can be completely customized depending on the demands of the owner.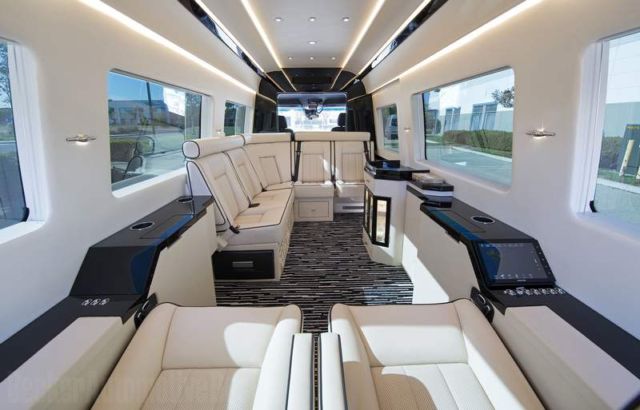 The Becker Automotive JetVan™ is a rare product that confers upon its owner the ability to be productive and stay connected in a full mobile office environment, while transporting them in a fashion unequalled by any automobile or limousine. Indeed, riding in the JetVan™ spoils one forever when it comes to doing business on the go, entertaining friends, or just resting or relaxing throughout the journey.