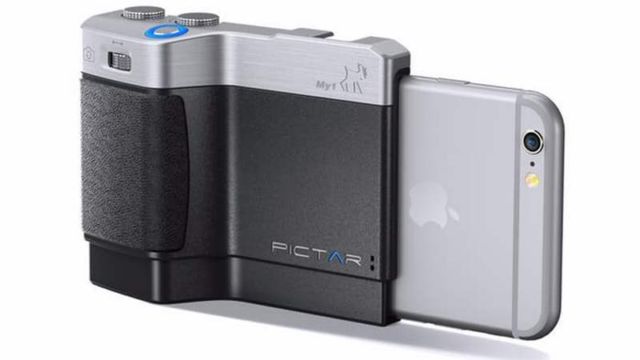 Pictar iPhone camera-grip, is helping mobile-photographers to unleash the power of the Apple's smartphone camera for much better pictures.
The fact that the iPhone is part of our life 24/7, along with the most updated technology Apple engineers continuously pour into it, the ease with which superb images can be produced and its addictive sharing capabilities, have turned the iPhone into the most popular camera in the world. That's why it's not surprising to discover that more than 75% of all the photos taken in the world in 2015 were done by smartphones.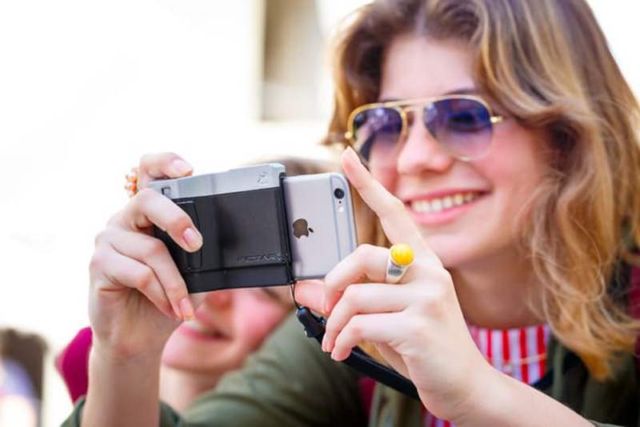 Pictar is designed for people who are just starting out in photography and are looking to get more out of their iPhone, as well as serious amateur or professional photographers who want ultimate and uncompromising control over the iPhone's camera. No matter what's your level or experience – Pictar will help you get much more from your iPhone!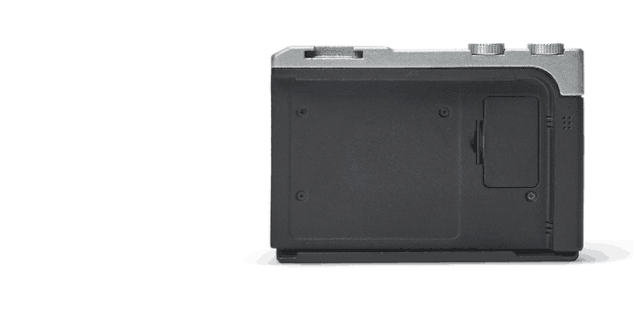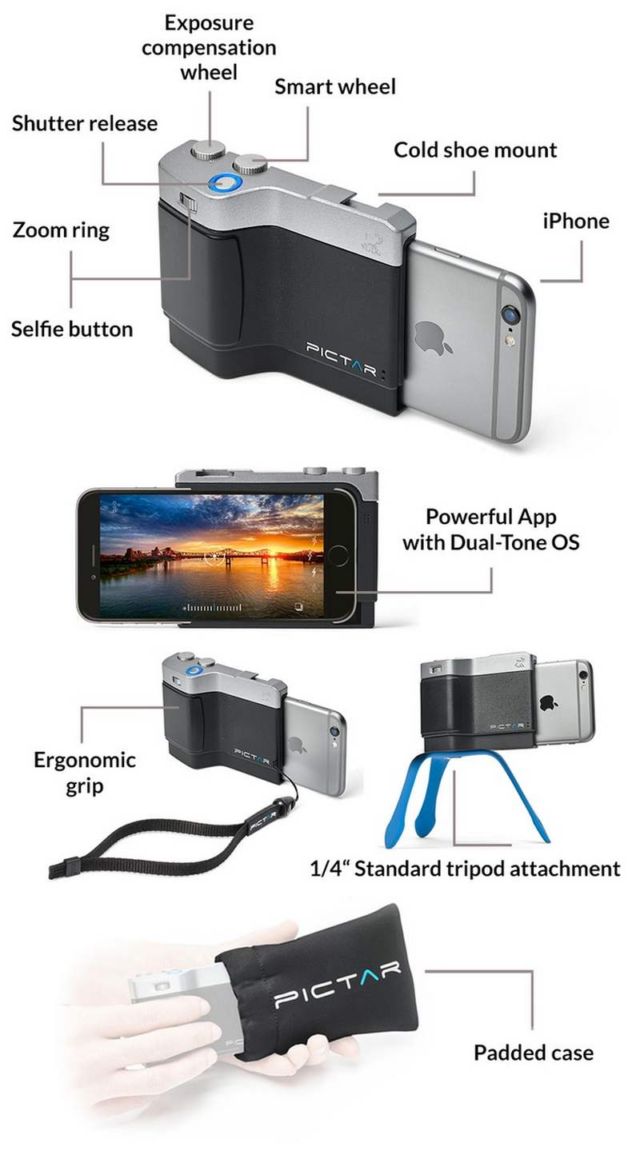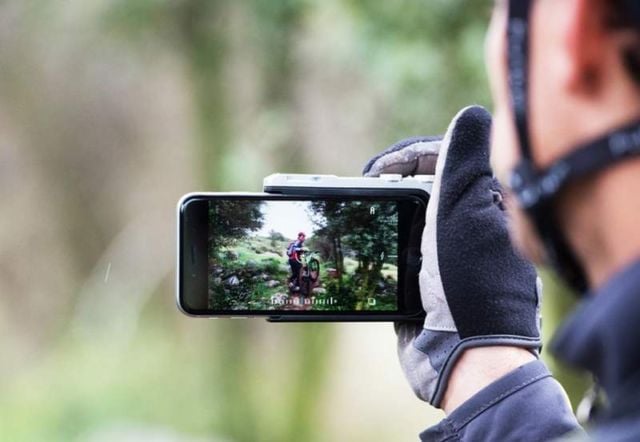 via kickstarter