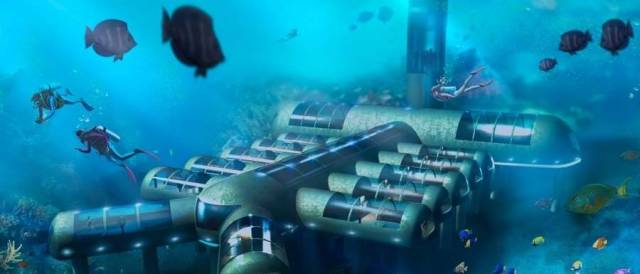 The world's first underwater hotel is currently in plans for construction, deep beneath the clear waters of a Caribbean island.
Planet Ocean incredible new affordable mini-luxury underwater hotel, 28 feet under water, will offer 12 guest rooms, a lounge and dining area and an elevator to transport visitors to the sea level.
The designers explains:
Do I have to SCUBA dive down?  Before you  take our custom glass elevator down to a depth no greater than 30 feet, you will be instructed on the wealth of implemented safety features.  We want you to return home with some wonderful memories to share with your friends!
What luxury options are there?  Each guest room has it's own spacious shower area and of course "the head" (toilet).  The guest room will offer a HDTV, your favorite music and internet.  There will be adjustable LED lighting.  We feel you will enjoy the "space-age neptune size bedding" and awake to a marvelous view.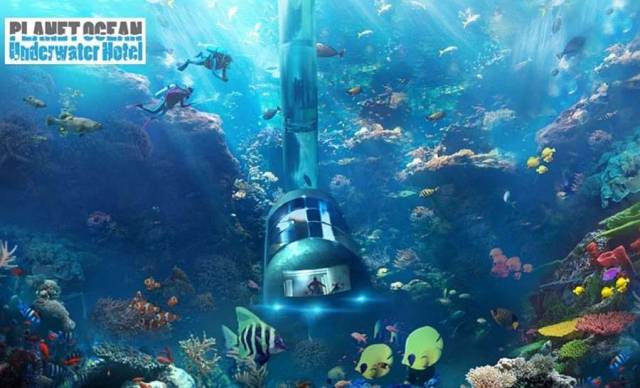 Planet Ocean Underwater Hotel is based in Key West – America's Paradise.  Our goal is to help fund and implement a worldwide proven coral reef restoration and aquaculture solutions/technologies; thus help to save Planet Earth/Ocean from the on-going daily destruction of Planet Ocean.  Our team is second to none.
via inhabitat
source Planet Ocean