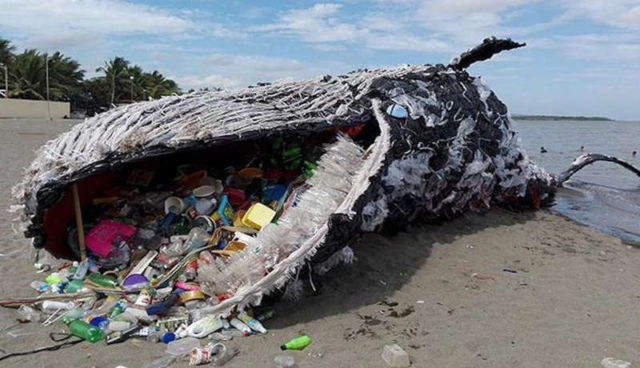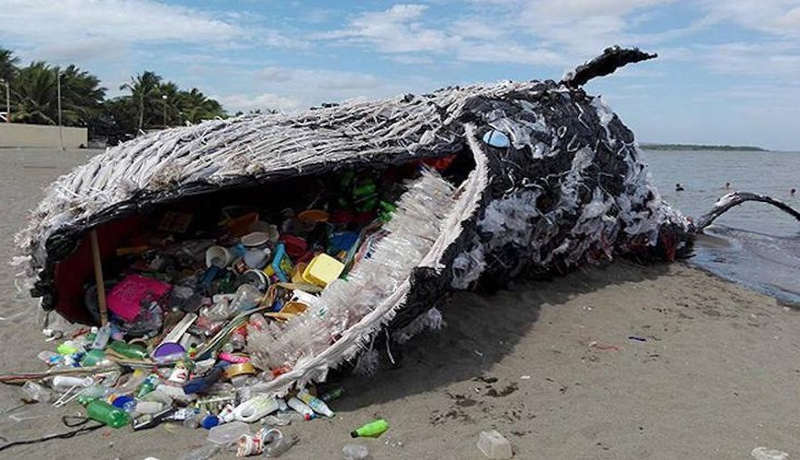 A sperm whale washed ashore after swallowing 64 pounds of plastic debris, on the Southern coast of Spain.
The wildlife rescue center reported that the 33 foot long sperm whale was killed by gastric shock to its stomach and intestines, after ingesting 64 pounds of plastic.
Above, a Greenpeace Philippines representation of a dead whale from ingestion of plastic.
Sperm whales that usually eats squid, lives around 70 years.
This beached juvenile Sperm #Whale was found off the coast of #Spain. If it looks emaciated, it's because it starved to death. In its stomach was 64 lbs of #plastic, causing an infection. Our #Oceans are drowning in a sea of plastic. We need to break our addiction. pic.twitter.com/oICIlyGHJw

— Daniel Schneider (@BiologistDan) April 7, 2018