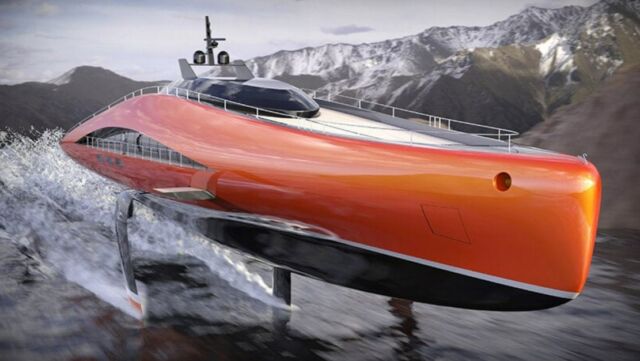 The Plectrum is a 74 meters (242 ft) foil superyacht powered by hydrogen.
The Plectrum by Pierpaolo Lazzarini is inspired by the latest America's cup sailboats, but Instead of being pushed from the wind. It moves and lifts above the water surface, powered by 3 hydrogen motors capable of 5000hp each (15,000 hp in total).
Conceived to be entirely composed of dry carbon fiber composite, the super light yacht can reach an estimated top speed of 75 knots.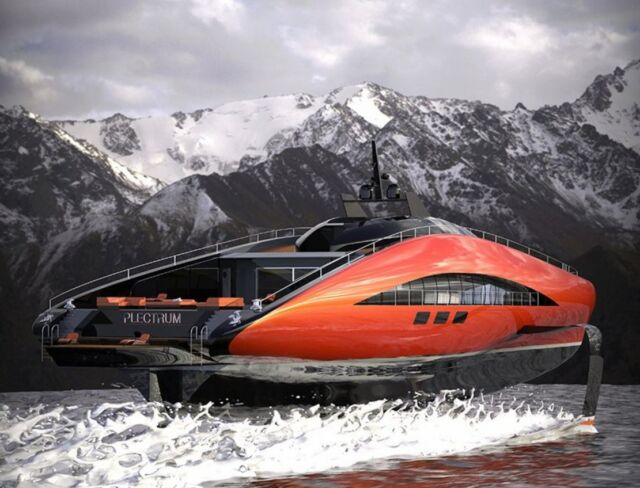 The hydrofoil technology has been envisioned with an adjustable beam of up to 20 meters that can be reduced to 15 meters when the yacht is berthed or at anchor. The draught would be 6.5 meters.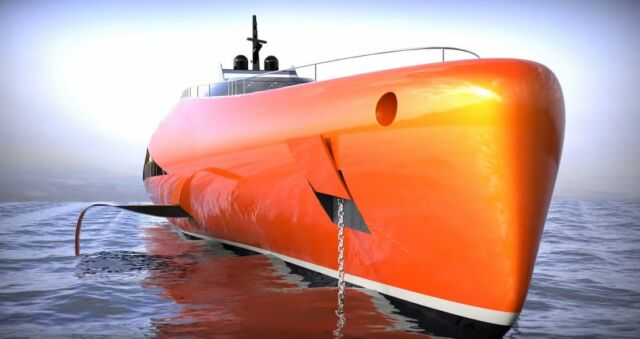 The yacht's living spaces are split across four decks, with the main body offering six guest cabins and an owner's suite.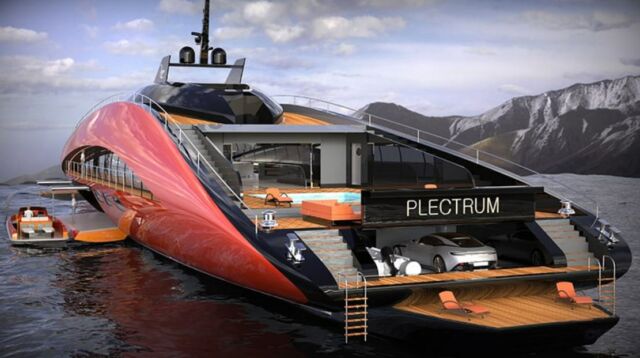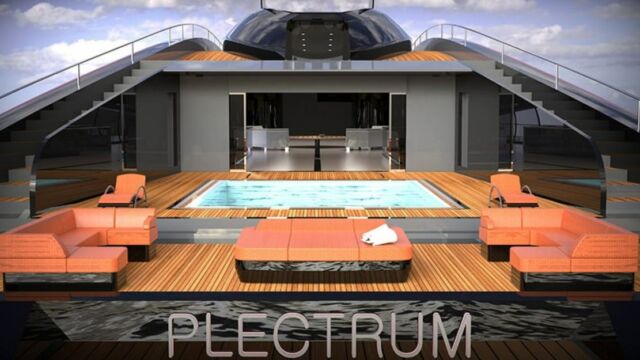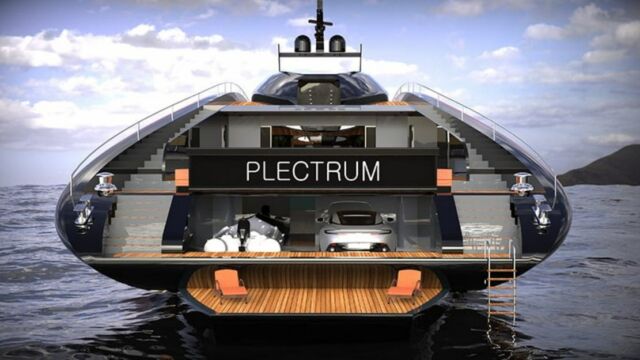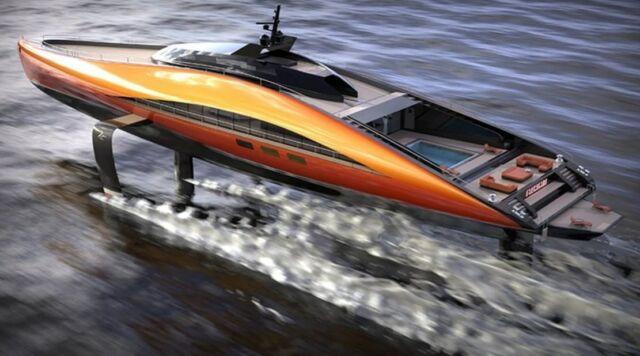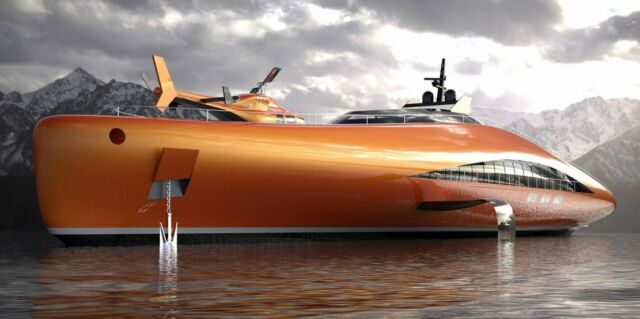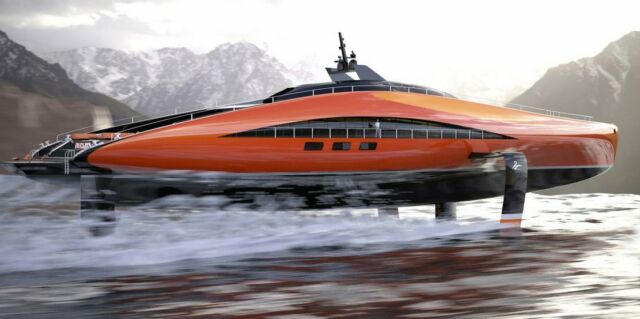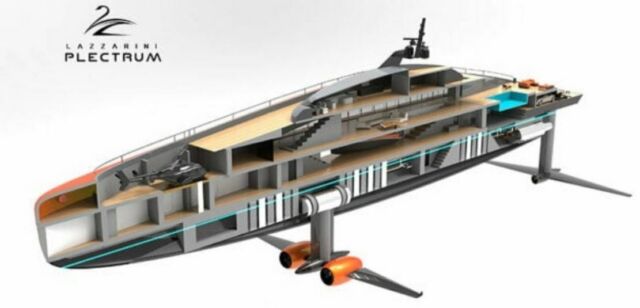 Images credit Pierpaolo Lazzarini