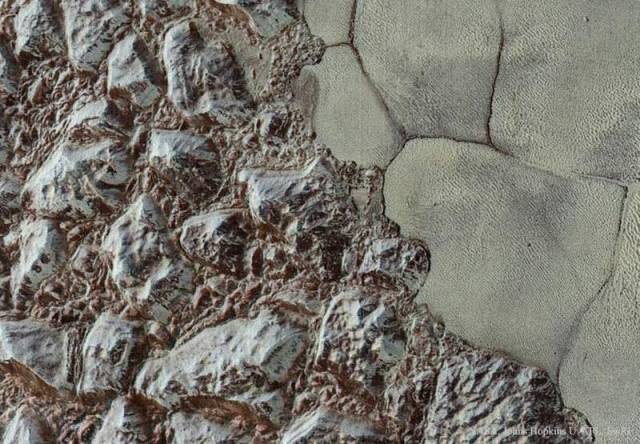 New amazing images from the New Horizons spacecraft reveal strange 'pits' and ice blocks on Pluto's surface.
Above image: Al-Idrisi Montes, mountainous highlands thought composed primarily of blocks of water ice.   Credit NASA, Johns Hopkins U. APL, SwRI
The images that NASA just released from the dwarf planet's surface, unveiling incredible details at 80 metres per pixel, are taken 15 minutes before New Horizons' closest approach on July 14.
The huge ice blocks and vast plains, are six times better in resolution from the previous ones, that New Horizons obtained.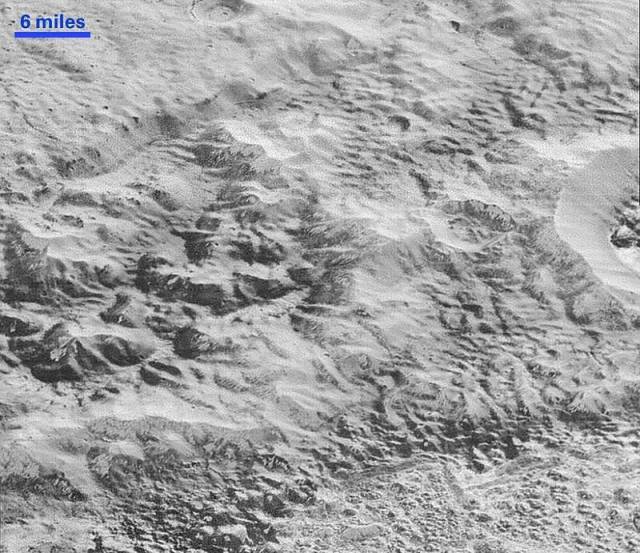 Erosion and faulting have sculpted this portion of Pluto's icy crust.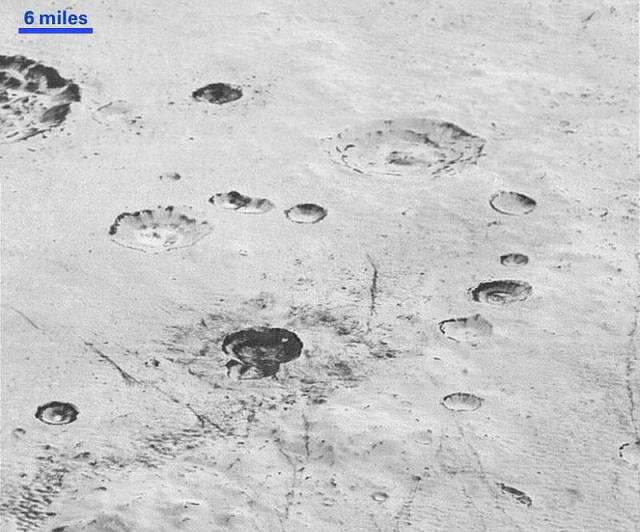 Pluto's rugged, icy cratered plains, including layering in the interior walls of many craters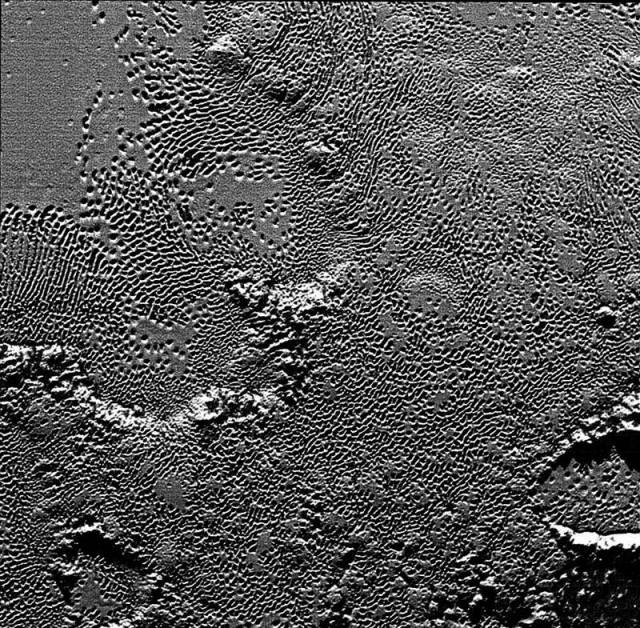 Pattern of 'pits' across a section of Pluto's prominent heart-shaped region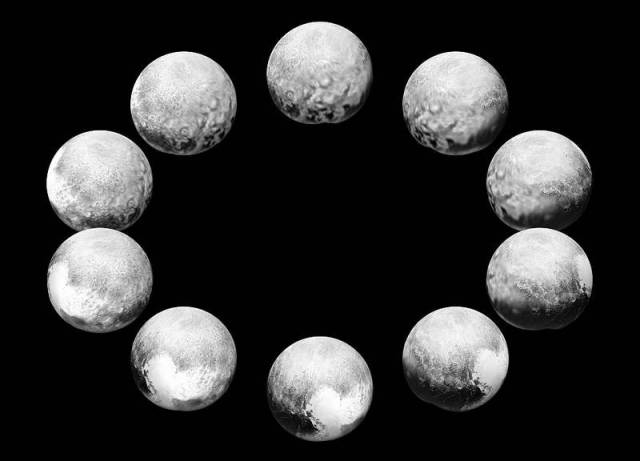 An entire day on the dwarf planet
source NASA