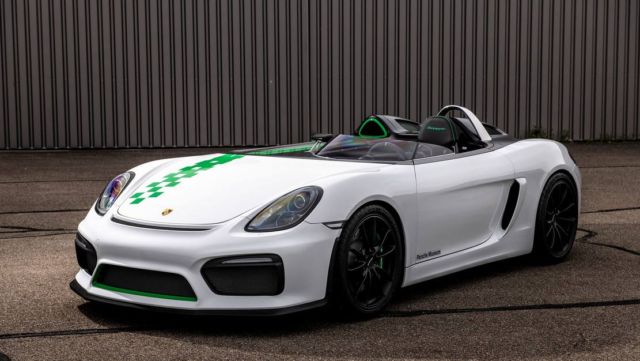 Take a look at this prototype new edition of the legendary Bergspyder, developed some years ago by Porsche development team.
The study, based on the 981 Boxster generation, did not pass the feasibility test in the end.
Here, Porsche Newsroom tells the story.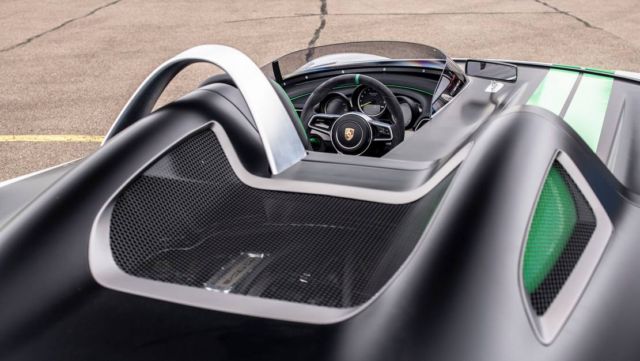 Porsche engineers constantly use prototypes to test the lightweight construction potential of the current generations of sports cars. A car especially predestined for this treatment was the Boxster, an open-top two-seater and the lightweight model among the series production vehicles from Zuffenhausen.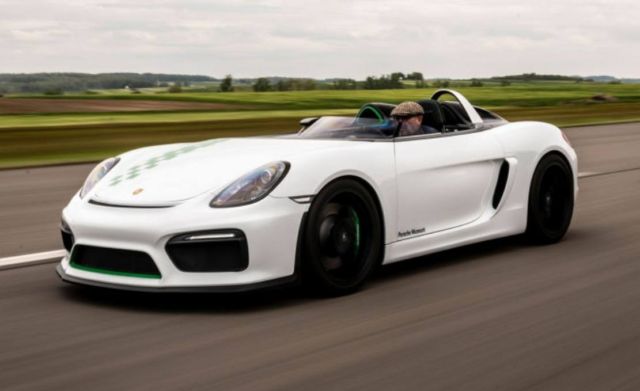 In 2015, the Executive Board commissioned a project group from Weissach to build a sports car based on the 981, that was to be as light and minimalist as possible. The prototype was to have an even more radical and uncompromising design than the brand new Boxster Spyder in order to achieve an exceptional power-to-weight ratio with associated superior driving dynamics. The legendary Porsche 909, with its ready-to-drive weight of 384 kg — the lightest racing car ever used by Porsche — was built with similar specifications almost 50 years before. For the engineers, the name for the project was obvious: 981 Bergspyder.  Deciding on the choice of colour was also quick: white with green touches.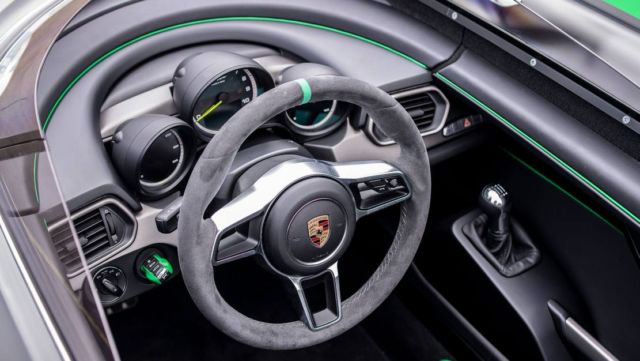 Based on a 981 Boxster, the result was a single-seater sports car without a top, door handles or windscreen. As with the Porsche hillclimb racing cars from the late 1960s, there was only a flat, transparent wind deflector which extended around the driver and ended at the doors. The team of engineers and designers created a cover to extend from the windscreen to the engine compartment. This tarpaulin paid homage to the 1954 Porsche 356 Speedster.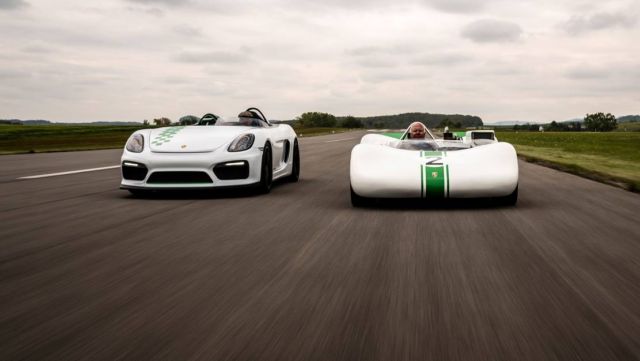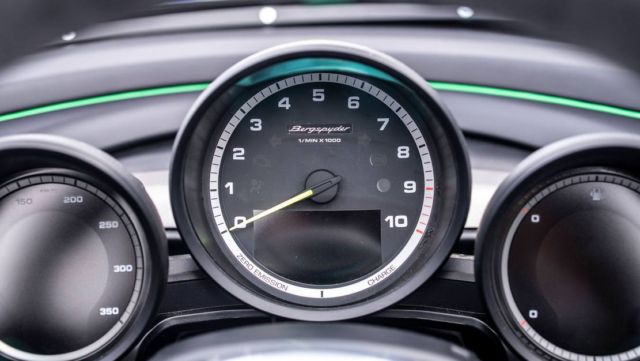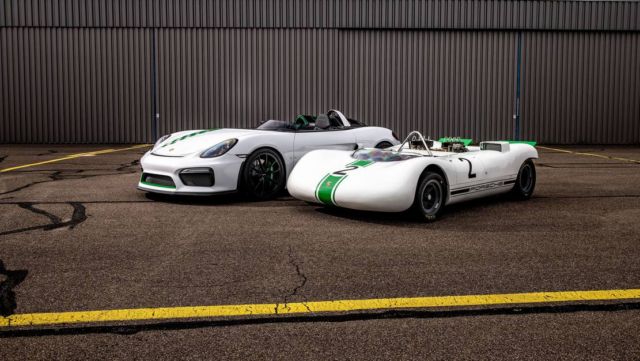 source Porsche