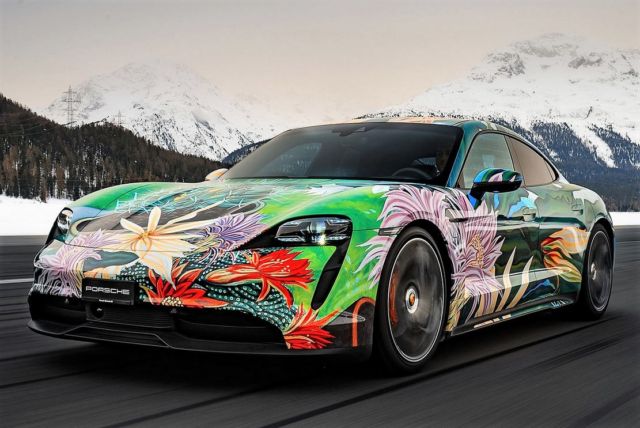 A unique Porsche Taycan 4S Artcar created by hyperrealist artist Richard Phillips.

Porsche Taycan 4S Artcar auctioned by RM Sotheby's, features Phillips' Queen of the Night, a 2010 homage to the great Swiss painter Adolf Dietrich.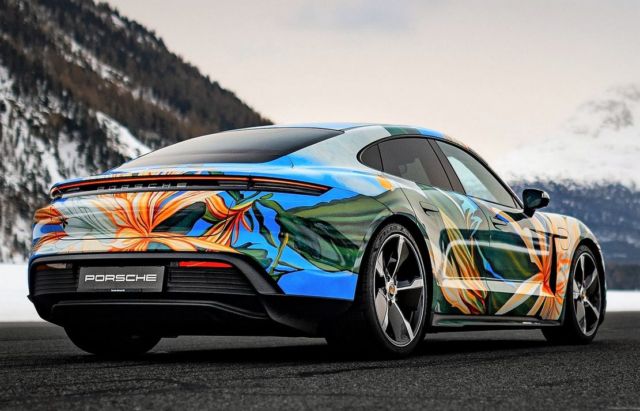 Proceeds from the sale aid Swiss creatives impacted by the COVID-19 pandemic.
An exciting interpretation of Porsche's first all-electric sports car benefitting a worthy cause.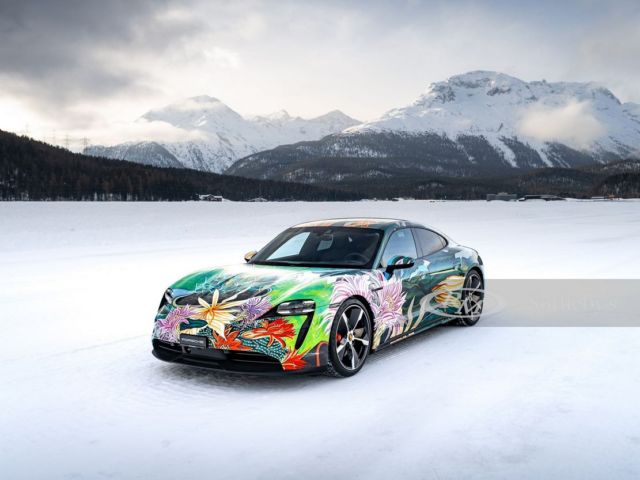 The story of the Porsche Taycan is only just beginning, but a special collaboration with Richard Phillips marks a distinctive chapter for Porsche's first all-electric sports car: The creation of the Taycan 4S Artcar, which wears a vibrant livery based on Phillips' Queen of the Night.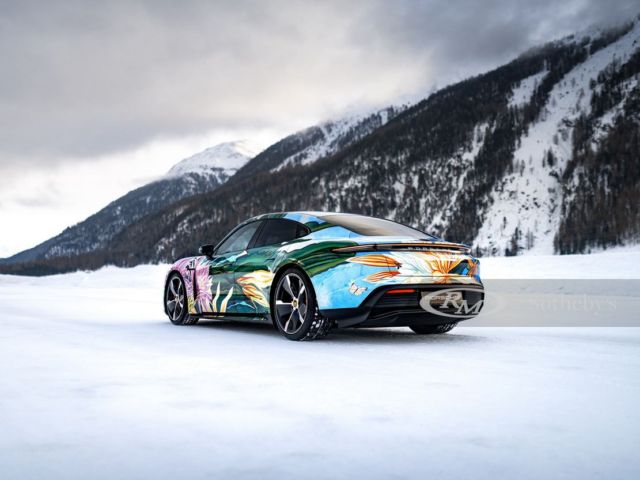 As Phillips' 2010 painting is itself a large-scale homage to a still life by the great Swiss artist Adolf Dietrich, it is fitting that the sale of this special Porsche will benefit the Swiss non-profit organization Suisseculture Sociale. Proceeds of the sale will aid creatives impacted by the COVID-19 pandemic—adding yet another dimension to the already compelling collaborative project.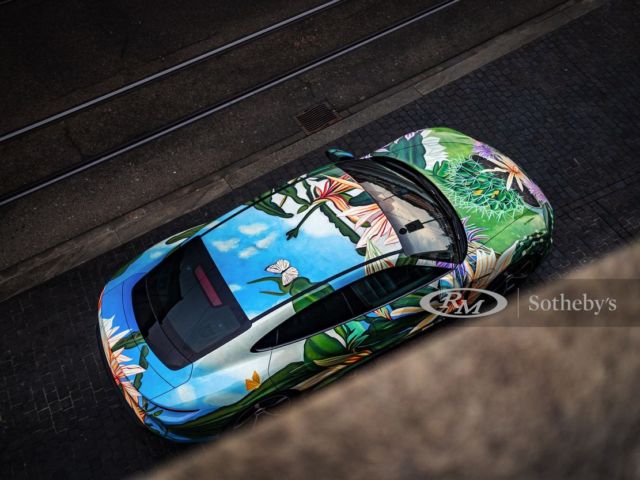 Known primarily for his large-scale, hyper-realistic, and typically figurative paintings, New York City-based artist Richard Phillips was introduced to the works of Swiss painter Adolf Dietrich (1877-1957) nearly 20 years ago at Zürich's Kronenhalle. Since its opening in 1924, the Kronenhalle restaurant has served as a storied creative focal point and artists' haunt and boasts a collection of works by Matisse, Mirò, Chagall, Giacometti and, of course, Dietrich. It is perhaps the grandest restaurant in all of Switzerland, frequented by artists, intellectuals, celebrities and bankers alike.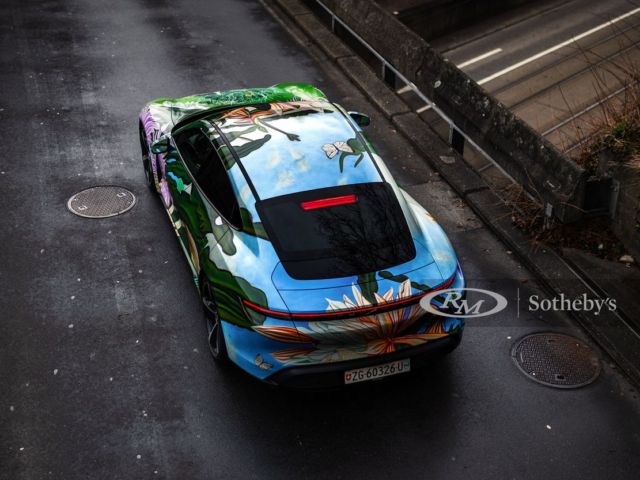 Inspired by the Swiss artist's serene naturalistic compositions, Phillips began to incorporate elements of Dietrich's landscapes into his own works as part of his deliberately appropriative creative process. Queen of the Night, completed in 2010, represents a more direct homage to Dietrich—albeit one executed on a much larger scale than the small original canvas it references. Two subsequent exhibitions, one at New York's Swiss Institute and another at Switzerland's Kunstmuseum Thurgau, actually displayed Dietrich's and Phillips' works in a common space, further expanding the ongoing conversation between the two artists.
Online Only: Porsche Taycan Charity Artcar 6 – 13 April 2021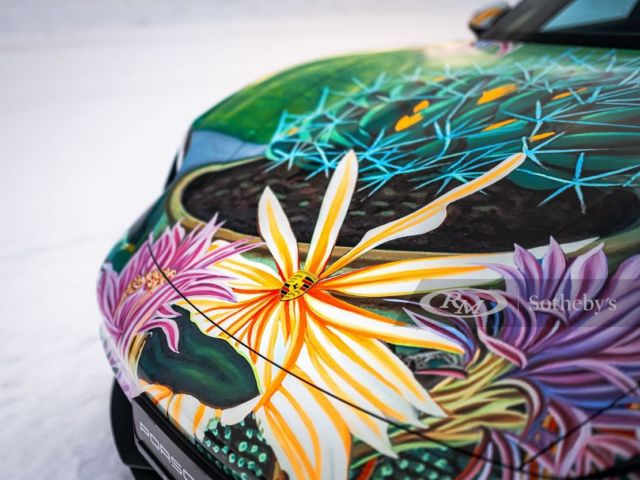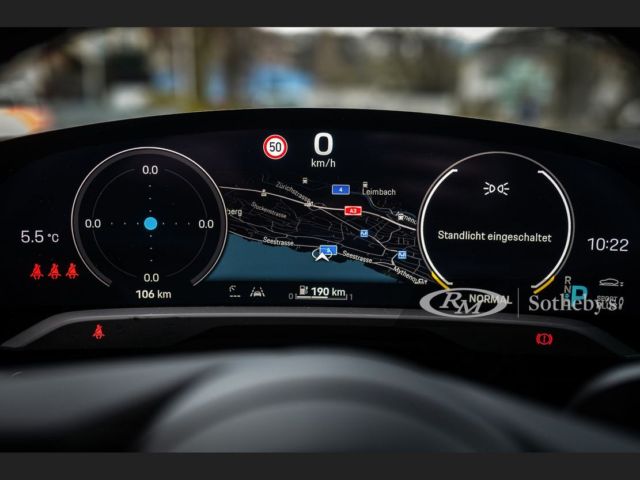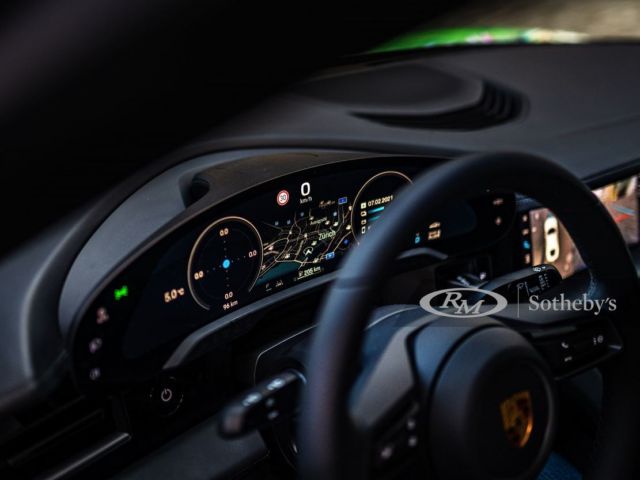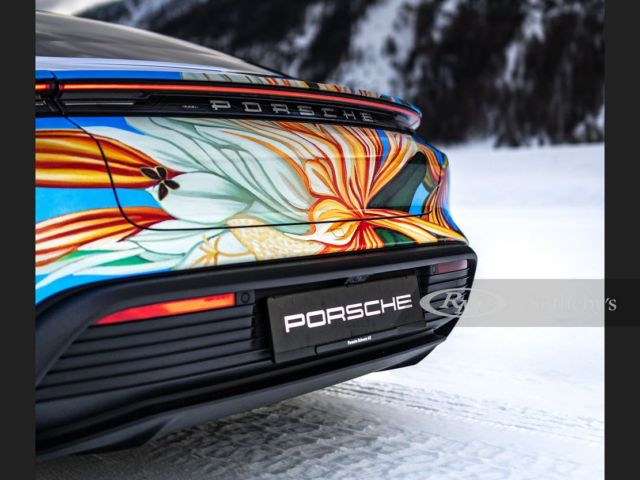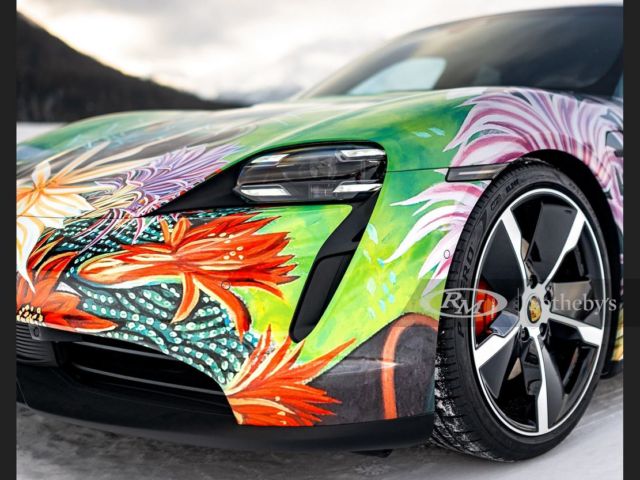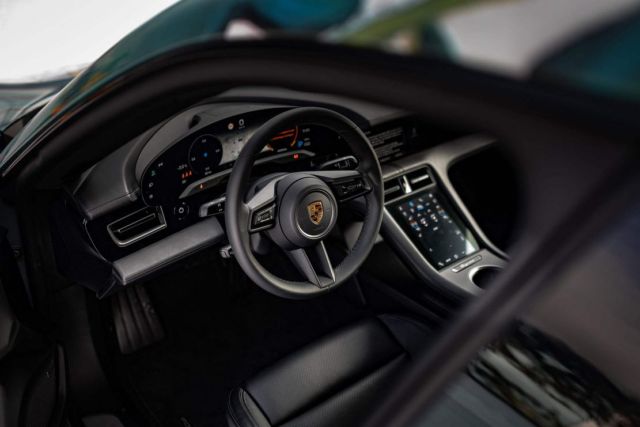 source RMSothebys