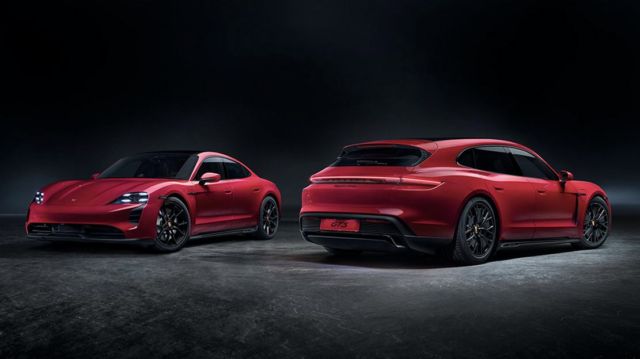 Porsche unveils the 2022 Porsche Taycan GTS Sedan and Taycan GTS Sport Turismo.
The Porsche Taycan GTS sedan and Taycan GTS Sport Turismo debuted with their enhanced styling and performance as well as unique suspension tuning and Electric Sport Sound among an array of changes that denote that this is the first electric GTS.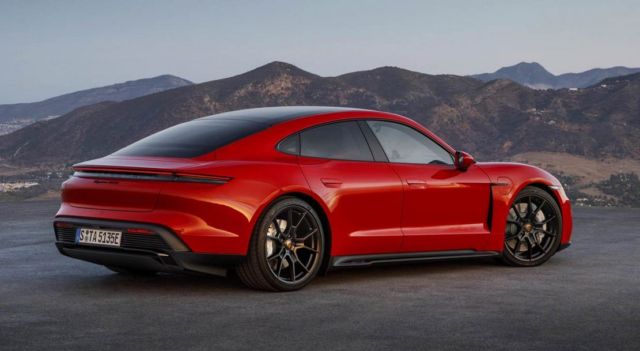 Pricing for the Taycan GTS sedan starts at $131,400, while the pricing for the Taycan GTS Sport Turismo will start at $133,300. Neither price includes $1,350 delivery, processing, and handling fee. Both Taycan GTS models are available to order now and U.S. deliveries will start in Q2 of 2022. EPA range and consumption figures will be available closer to delivery.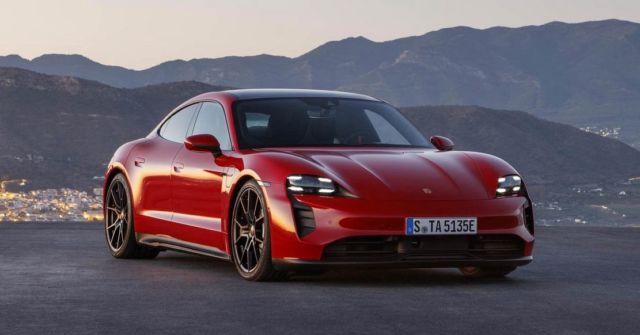 The Taycan GTS sedan and GTS Sport Turismo feature the same permanent magnet single-speed front motor, larger permanent magnet rear motor with a diameter of 245 mm and an active length of 210 mm, and two-speed rear transmission. This setup provides a total power output of 590 hp with Launch Control, slotting the GTS models in between the Taycan 4S (462 hp) and Taycan Turbo (670 hp).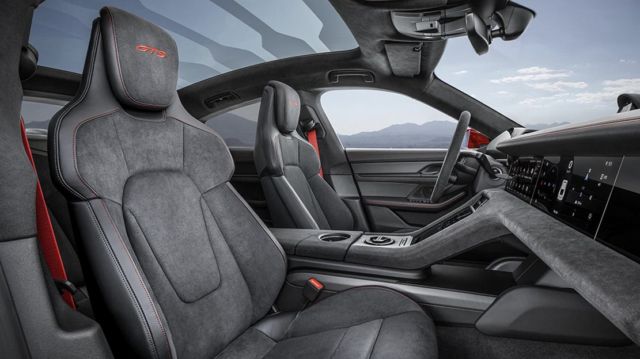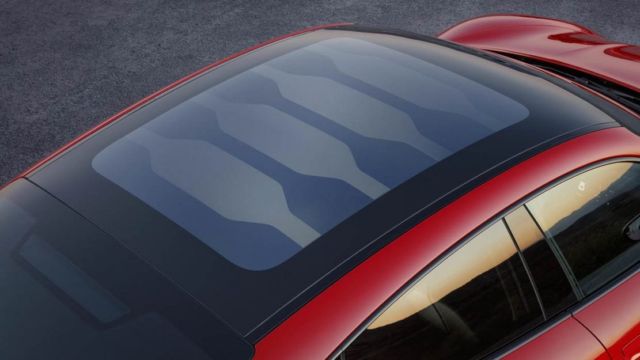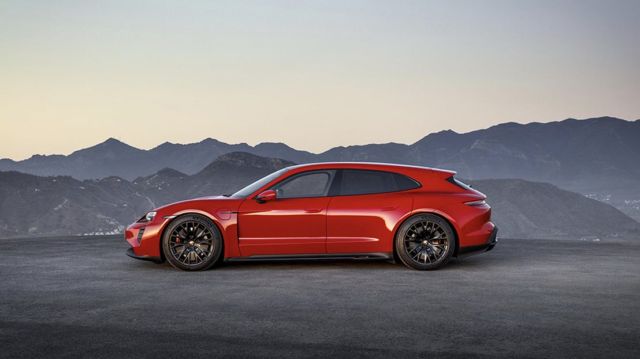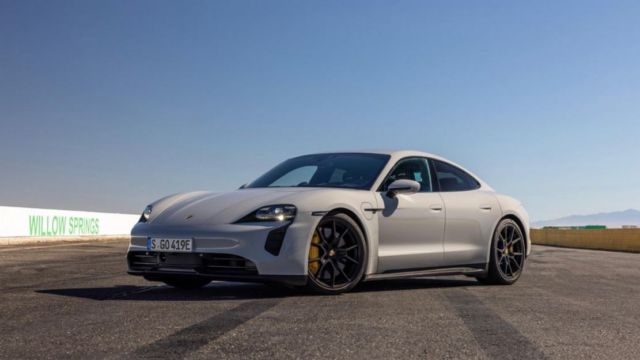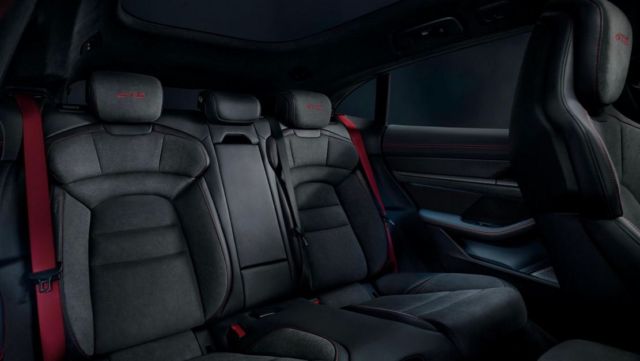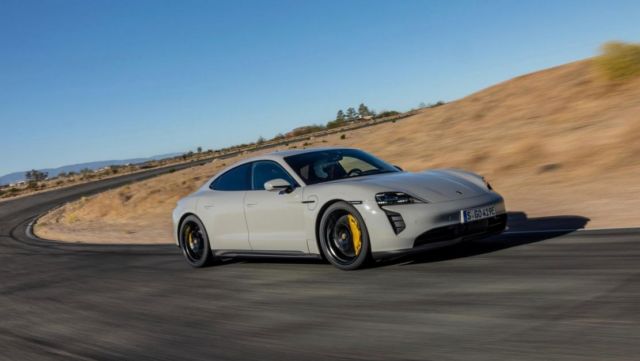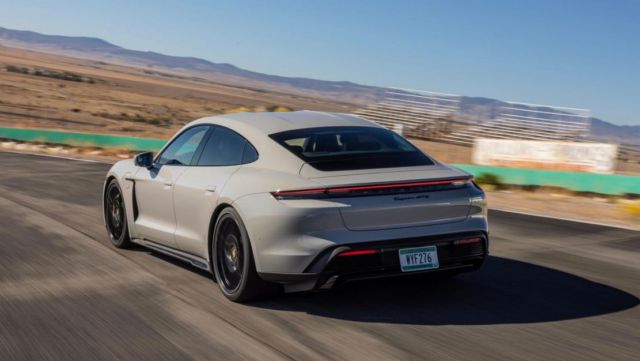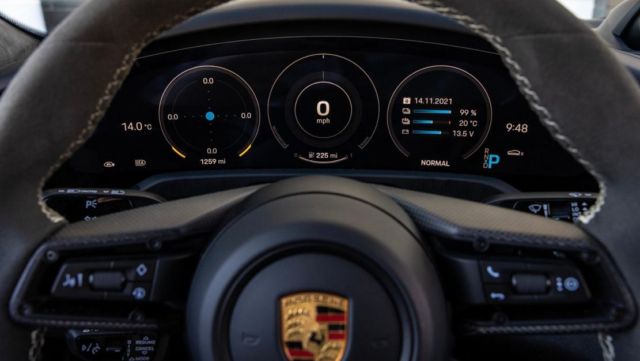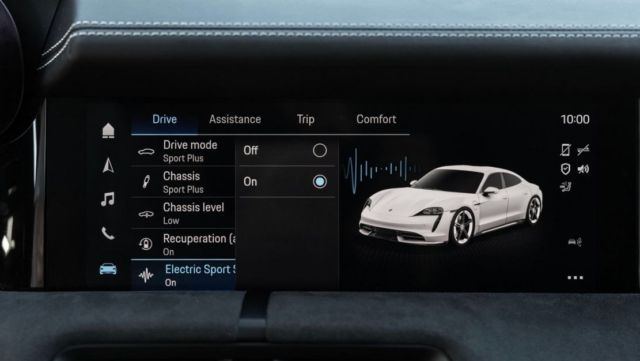 source Porsche