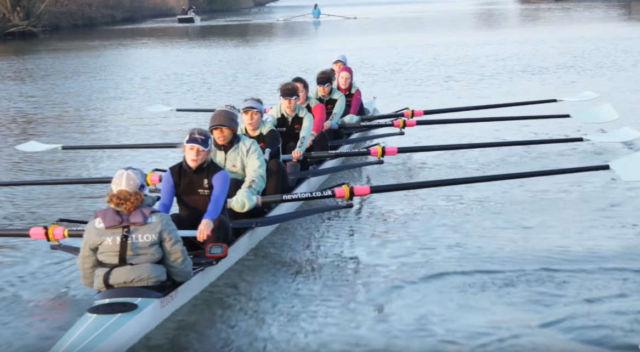 Prehistoric women was up to 16% stronger than today's boat crews.
The first study to compare ancient and living female bones shows that women from early agricultural eras had stronger arms than the rowers of Cambridge University's famously competitive boat club. Here, lead author Dr Alison Macintosh from Cambridge University's Department of Archaeology discusses the research. She believes the findings suggest a "hidden history" of gruelling manual labour performed by women that stretched across millennia.
Until now, bioarchaeological investigations of past behaviour have interpreted women's bones solely through direct comparison to those of men. However, male bones respond to strain in a more visibly dramatic way than female bones.
The Cambridge scientists say this has resulted in the systematic underestimation of the nature and scale of the physical demands borne by women in prehistory.
"This is the first study to actually compare prehistoric female bones to those of living women," said Dr Alison Macintosh, lead author of the study published today in the journal Science Advances.
"By interpreting women's bones in a female-specific context we can start to see how intensive, variable and laborious their behaviours were, hinting at a hidden history of women's work over thousands of years."
source University of Cambridge