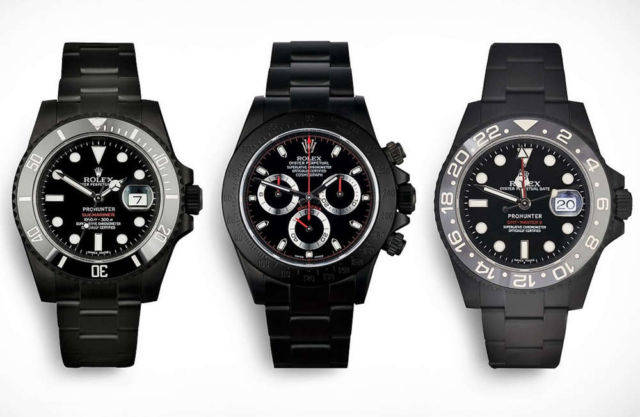 Pro Hunter offers a full range of specialized, carefully customized stealth black-hued versions Rolex models.
Pro Hunter originally launched as a modification shop for Rolex hunting watches, is now offering stealth black-hued versions of the Rolex Daytona, GMT-Master II and Submariner.
The Pro Hunter Rolex watches are accompanied by a 5 year warranty and exceptional service.
source uncrate