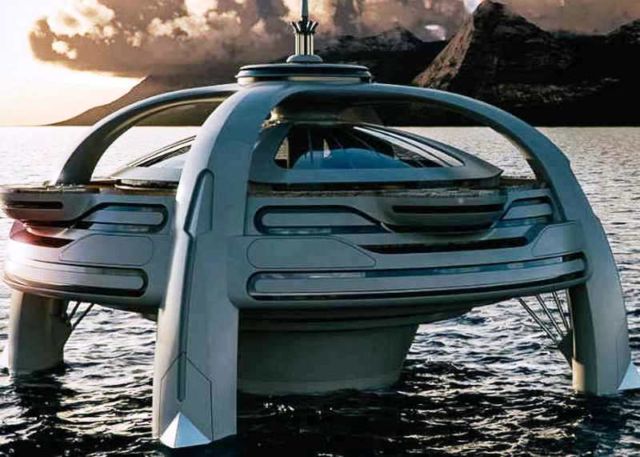 Utopia futuristic Project between a ship and a small island, for unique vacations.
Project Utopia capable of housing hundreds of people, measures 100 meters across and 100 meters high. There is plenty of space to create an entire 'micronation.'
Before trying to understand the design one has to examine why the greater majority of yachts have evolved to the traditional form that has derived from millennia of engineering and naval architecture. Once the mind is free from these constraints the possible forms that a concept might take are wide ranging.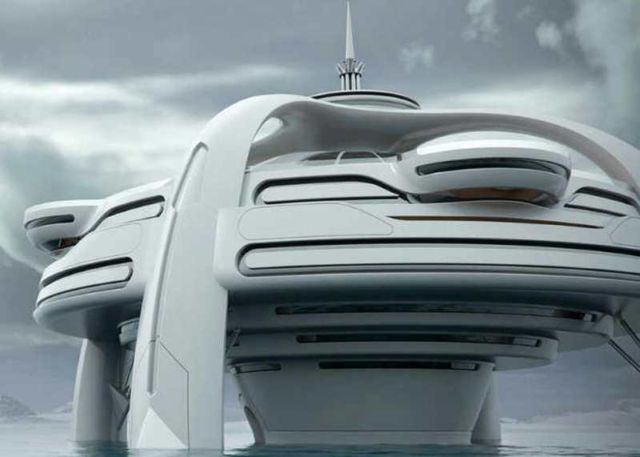 Much is made in today's design community of starting with a blank sheet of paper. Yet many if not all yacht concepts revert back to that traditional form; the perception that a yacht should be a form of transport becomes an immediate constraint.
Utopia is not an object to travel in, it is a place to be, an island established for anyone who has the vision to create such a place. Measuring 100m in length and breadth, and spanning over 11 decks with the equivalent volume of a present-day cruise liner there is enough space to create an entire micronation.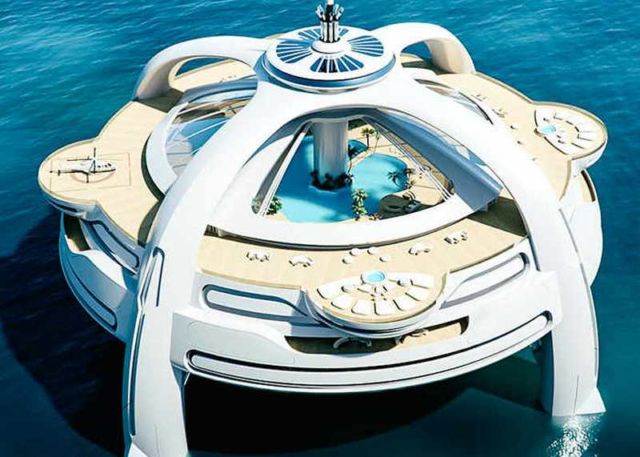 More info: YID (PDF)
via Uncrate