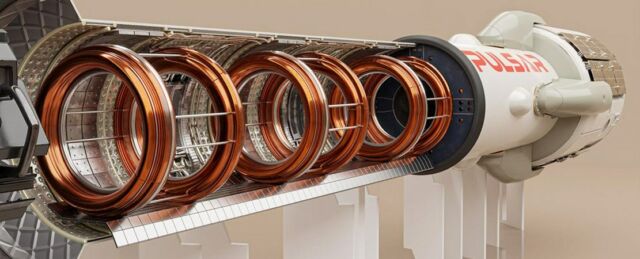 The Pulsar Direct Fusion Drive is designed to produce both thrust and electric power for interplanetary spacecraft.
Designers of the Pulsar Direct Fusion Drive think that this technology can radically expand the science capability of planetary missions.
Pulsar is a clean space propulsion systems and services company delivering intelligent propulsion now and creating the future through fusion applications.
Modeling shows that this technology can potentially propel a spacecraft with a mass of about 1,000 kg (2,200 lb) to Pluto in 4 years.

The Direct Fusion Drive (DFD) is a compact nuclear fusion engine that could provide both thrust and electrical power for spaceships. This technology opens unprecedented possibilities to explore the solar system in a limited amount of time and with a very high payload-to-propellant masses ratio.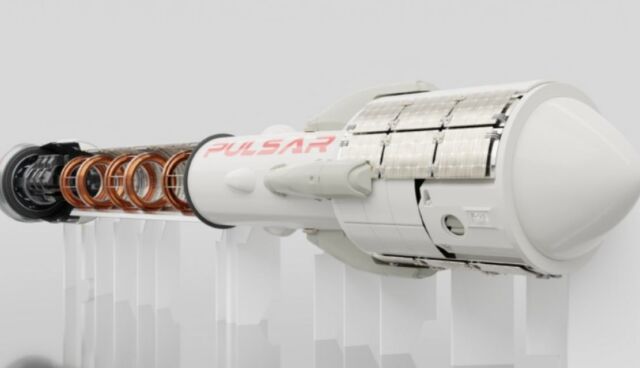 Images credit Pulsarfusion