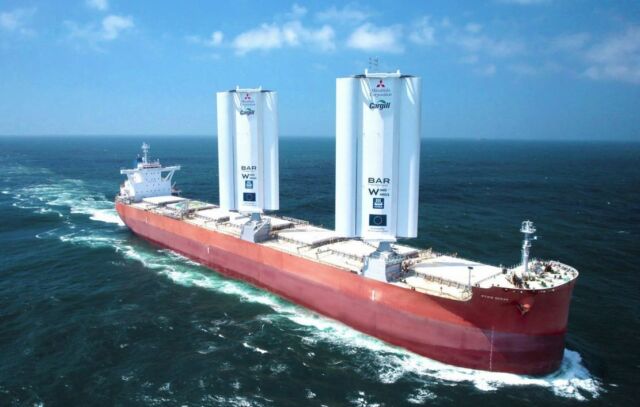 Pyxis Ocean, a wind-powered ship that sets sail with ground-breaking wind technology, promises 30% less CO2 emissions.
Pyxis Ocean Mitsubishi Corporation cargo ship has made its first wind-powered voyage retrofitted with two rigid 37.5-metre-tall sails.
The wind-powered cargo ship has two WindWings, made of the same stuff as giant wind turbines, and each one can save as much as 1.5 tonnes of fuel every day;
Takafumi Oka, general manager of Mitsubishi Corporation's shipping department, said:
"The pressure is on the ship-owning and chartering community to take proactive and material action to tackle the immediate and uprising challenges towards the energy transition on its existing vessels, and fast."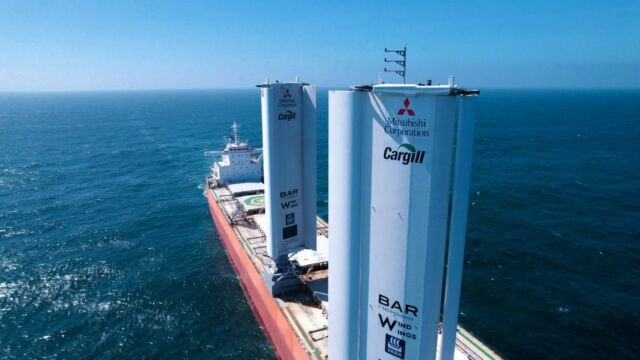 "Our partnership with Cargill demonstrates the collaborative effort that is required to align strategic objectives among the stakeholders and ensure the global fleet can keep pace with evolving demands to reduce the environmental impact of our industry."
Ships cause a lot of pollution, around 2-3% of all that goes into the air. About 837 million tonnes every year.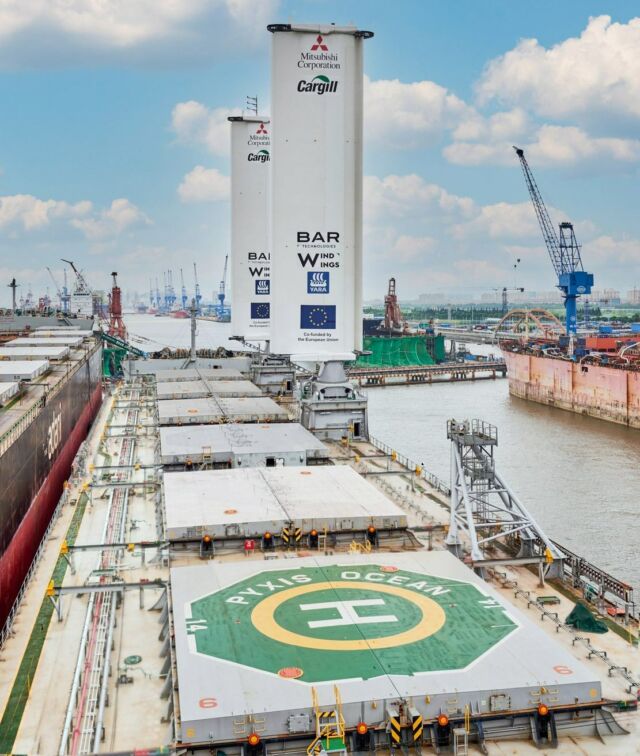 source Yara Marine Technologies