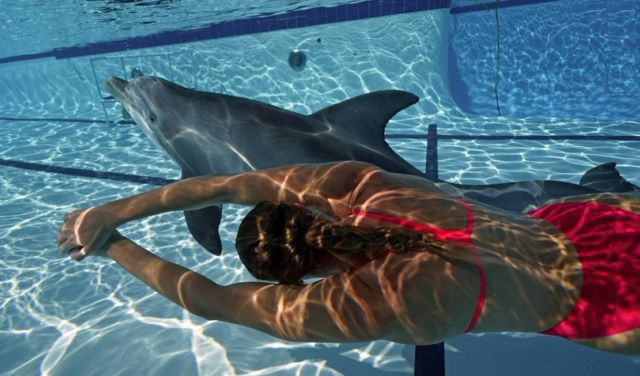 Take a look at this realistic robot dolphin that could replace one day captive ones at theme parks.
Dreams do come true! You have changed the future of enslaved and captured Dolphin! You have given real hope for the most intelligent loved under the sea! I teach Mermaid Camps for children HB Mermaids and I can not even imagine what it would be like to have our Mermaids of all ages falling in love with this as a Experience at one of the resorts or aquatic centers I work with! God Bless you and your CREATIVE minds! What a beautiful VOICE for the ocean! We needed a light in our world and you created a LIGHT!
"There are like 3,000 dolphins currently in captivity being used to generate several billions of dollars just for dolphin experiences," founder and CEO Walt Conti.
source Futuristic