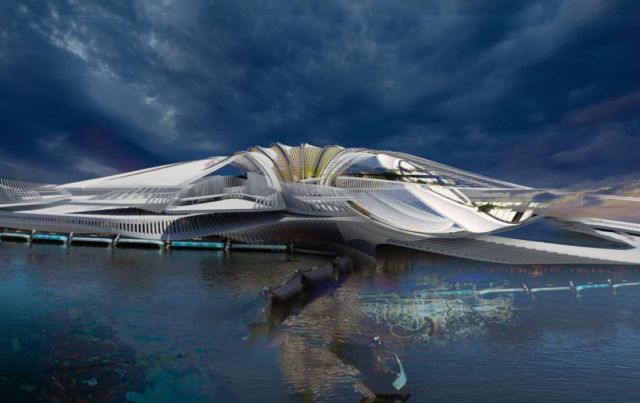 The Recycled Ocean Plastic Resort, an off-coast floating hotel created by the massive amounts of plastic in the ocean.
The new Recycled Ocean Plastic Resort, that looks like something straight out of a sci-fi film, designed by the international Margot Krasojević Architects.
It floats south of the Australian external territory in the Indian Ocean, where an increase in plastic pollution has damaged ecosystems to the Cocos (Keeling) archipelago.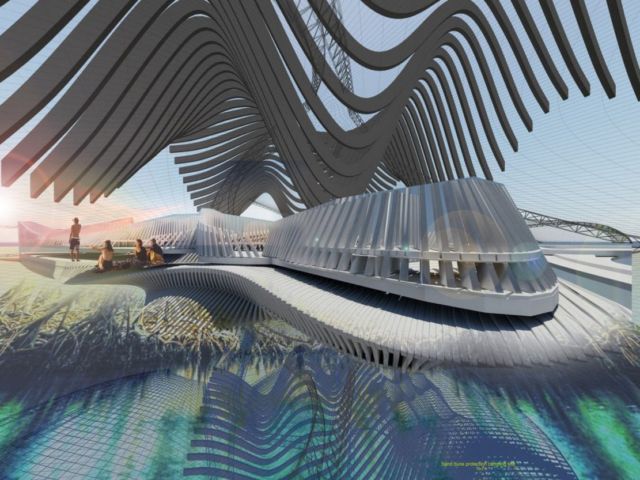 The design firm Margot Krasojević Architects explains:
"A major design element is a pleated structure of interlaced webbing, made from biodegradable-seeded concrete fiber mesh. These 'tentacles' are released from the ceramicrete upon contacting with rising water levels."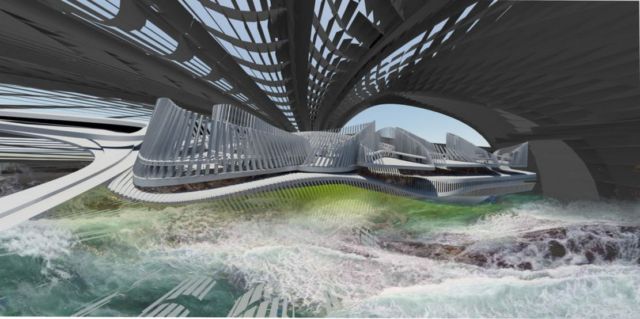 "They expand and inflate into the oncoming swell sinking as they absorb water creating an artificial barrier trapping sediment and absorbing floodwater. In principle, they are the artificial mangrove roots that are the island's life jacket in an emergency, as they expand the trapped sediment creating artificially engineered land almost like an inflatable runway."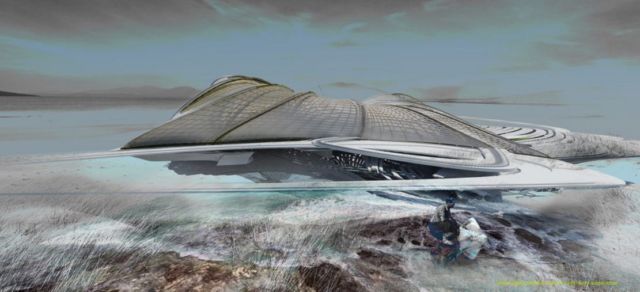 "Each fully immersed tentacle expands and falls on top of the next creating a temporary wall preventing water from flooding the island whilst supporting it in case of damage. Once the storm stabilizes, the tentacles are emptied. Using pumps powered by solar panels, the water is redirected off of the island and released into the Indian Ocean. The tentacles expand on impact with water pressure retaining the island's buoyancy."