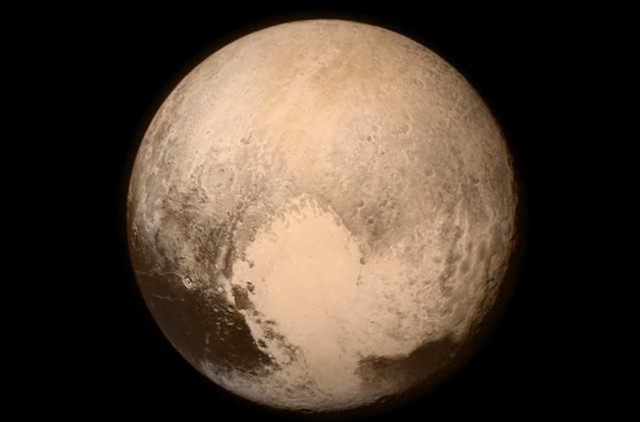 New Horizons finally gets up close with Pluto, the most remote object ever visited in the Solar System, for only 15 minutes.   Watch the videos…
At 7:49 a.m. EDT today New Horizons made history when it zoomed with 7,800 miles of Pluto and to find out that is bigger than expected.
The spacecraft has traveled for nine and a half years, just for a flyby lasting 15 minutes.
The above image released this morning was captured by the New Horizons spacecraft, which did a flyby closer to Pluto than ever before. At a distance of 476,000 miles (766,000 kilometers) from the surface, the craft snapped the initial sneak peek shot around 4 PM EDT on July 13. The Instagram image shows a distinctive heart shape covering about one-third of the surface, which NASA refers to as Pluto's "message of love."
https://www.youtube.com/watch?v=oEFz5JxLd8w
source NASA