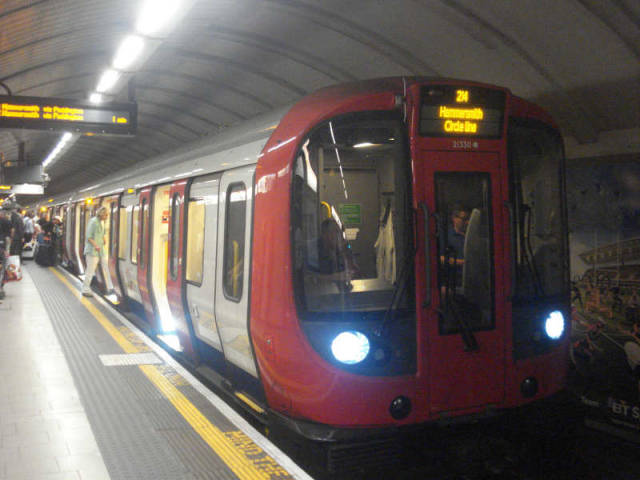 London Tube successfully collected and recycled waste energy from train brakes, that could power a station for more than two days per week.
A world-first trial by Transport for London on the Victoria line, that uses the latest technology to collect waste energy from Tube train brakes, has captured enough power to run a large Underground station.
The captured energy from the new technology, opens the way for significant savings across the network.
Train's brake energy would benefit London Underground on 5 percent on its total electricity.
London Underground (LU) used the new 'inverter' system at the Cloudesley Road substation on the Victoria line for a five-week trial, and in just one week of operation, the new technology recovered enough power to run a station as large as Holborn for more than two days per week.
The results show that the new green technology could allow LU to save as much as £6m every year for reinvestment in improving transport.
"The trial puts London at the cutting edge of this kind of technology and clearly demonstrates how energy from trains can be recovered to power Tube stations, making the network more environmentally friendly and cost effective"
As well as saving energy, the technology has the added benefit of lessening the amount of heat generated by trains braking in tunnels, which in turn would reduce the energy required to operate LU's cooling systems.
Matthew Pencharz, Deputy Mayor for Environment and Energy, said:
'The results of this project are really exciting and show huge potential for harnessing some of the immense energy in our Tube trains. The trial puts London at the cutting edge of this kind of technology and clearly demonstrates how energy from trains can be recovered to power Tube stations, making the network more environmentally friendly and cost effective. This complements our wider work to make other forms of public transport cleaner and greener, including our buses, where we have introduced hybrid and zero-emission technology.'
Image credit wikimedia
via engadget
source Transport for London