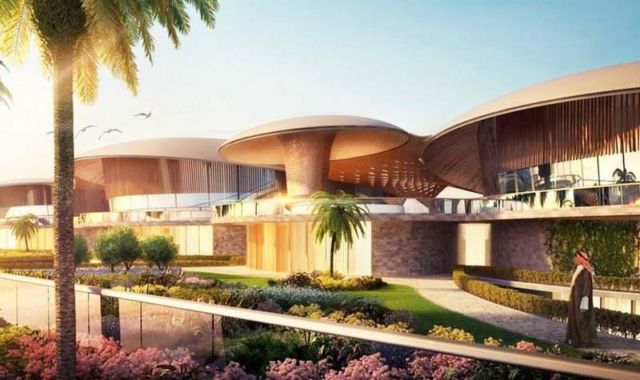 This impressive 8500 sq m residential Palace in Riyadh, the capital of Saudi Arabia, will offer accommodation for an extended family.
The residential Palace in Riyadh, designed flowing organic volumes by AIM Studio designed that.
Images credit AIM Studio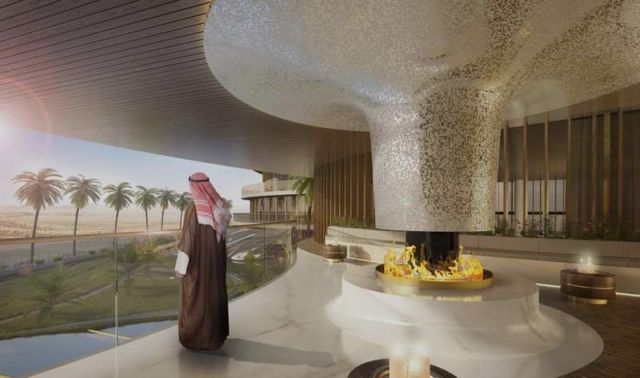 The position chosen for the new construction, as well as providing privacy, favours shaded sun exposure, ventilation and views of the close desert dune mountains, obeying criteria of climatic adaptation that are present in local tradition.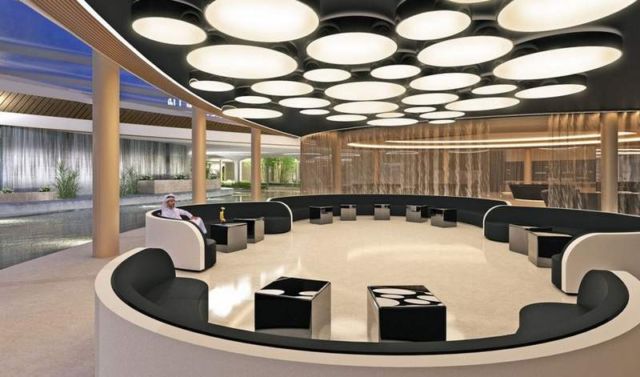 Organic forms of different volumes bring together three dwellings for members of a family into a residential complex that shares the ground and some spaces, the total BUA of the residence is around 8500sqm, the house is a present-day interpretation of a life associated with the country desert living.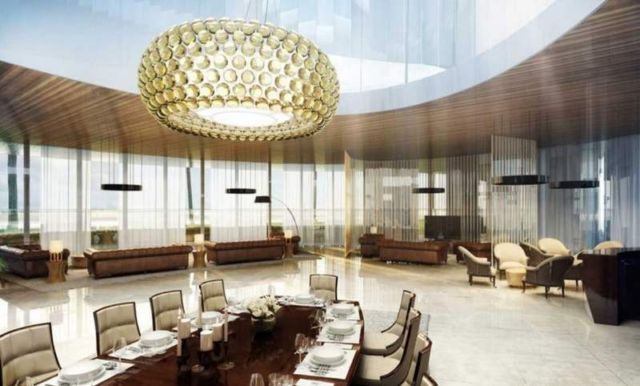 Different types of facilities are provided from indoor private Cinema and swimming pools to luxury spa and Gym. Large Dinning space for 70 people to Grand Guest and Family Halls to accommodate around 200 guests.