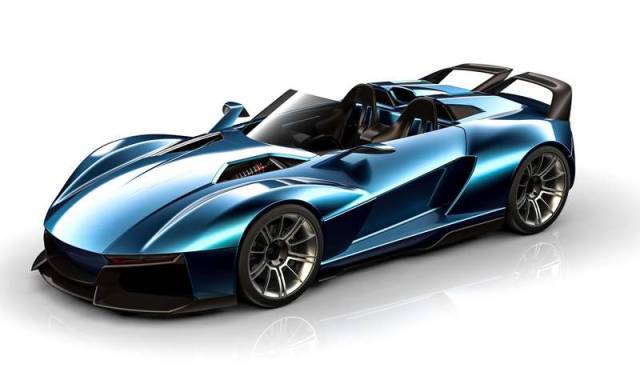 The Rezvani Beast X sports car limited to just five examples world wide, powered by 700 horsepower.
The Rezvani Beast X, features an extremely lightweight 1,850-pound carbon fiber body, will be produced at a cost of $325,000 each.
Images credit Razvani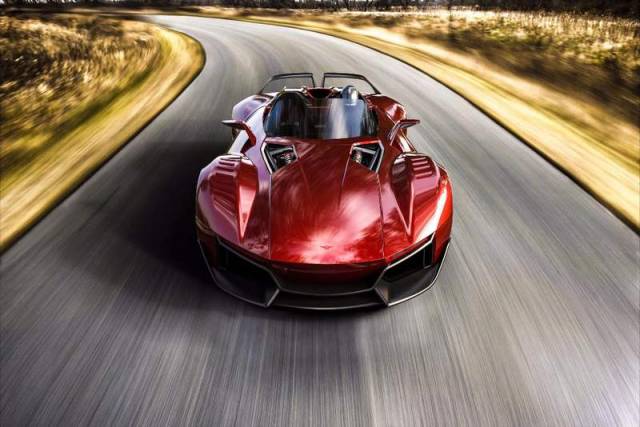 The 2.4-liter motor that produces 700 hp, with dual Borg Warner turbochargers, helping it hit from 0-60 mph in 2.5 seconds.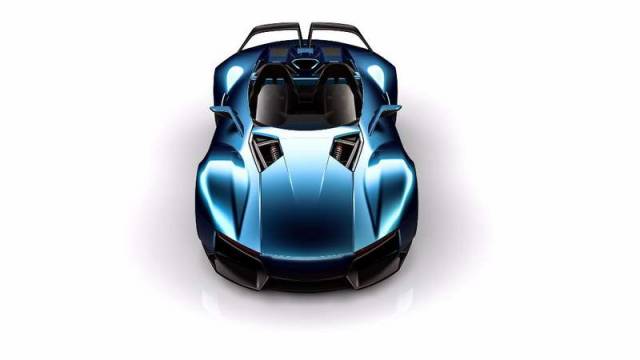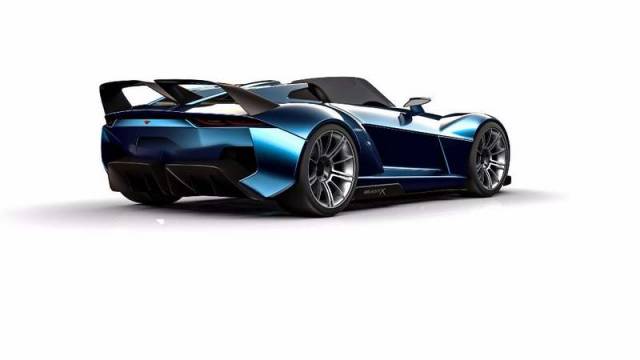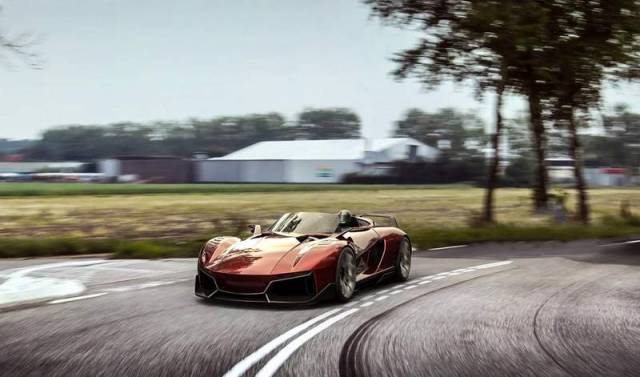 Press release:
Orange County, CA., 11/23/2015 — Rezvani today introduces the third variation to the Beast lineup with the performance-oriented Beast X—the most powerful and exclusive Beast ever produced.
Designed to be a true worldly competitor for the track (though completely street legal), the Rezvani Beast X produces 700 horsepower and features dual Borg Warner high-performance turbochargers, forged pistons and valves, and strengthened engine internals.
The extreme power produced by the engine pairs directly with an extremely lightweight, 1,850 carbon fiber body and steel chassis. Rear-wheel drive keeps the vehicle as fun as it is focused, and a standard six-speed manual gearbox allows for an unparalleled enthusiast experience on the track. An optional sequential automatic is available.
The exterior design of Beast X personifies aggression. Unique side wings provide improved downforce, a revised front and rear fascia give off a more menacing profile, and dual carbon fiber rear wings reduce the drag coefficient and improve handling in the corners.
By studying the lines and fluidity of the standard Beast design, designers and engineers were able to produce a vehicle unlike any other, unparalleled in both performance and style.
Exclusive Ownership
Each Rezvani Beast X will be built to order. Only five versions of the Beast X will be produced, at a cost of $325,000 each. Owners will gain free access to a number of tracks around the country.
via yahoo autos