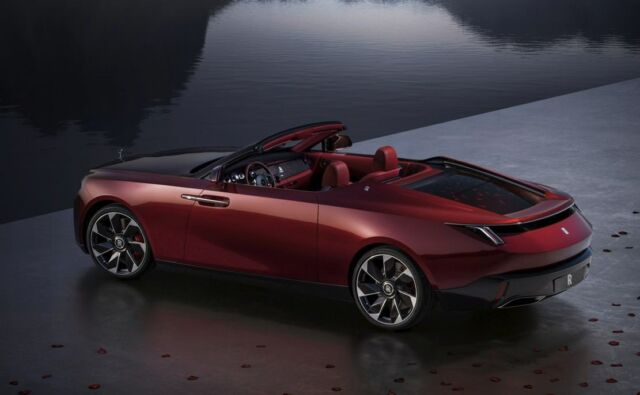 Rolls-Royce La Rose Noire Droptail two-seater is a dark, daring, and dramatic coachbuilt masterpiece.
Rolls-Royce unveiled the first of four unique RR Droptail commissions, named 'La Rose Noire,' inspired by romance and the allure of the Black Baccara rose.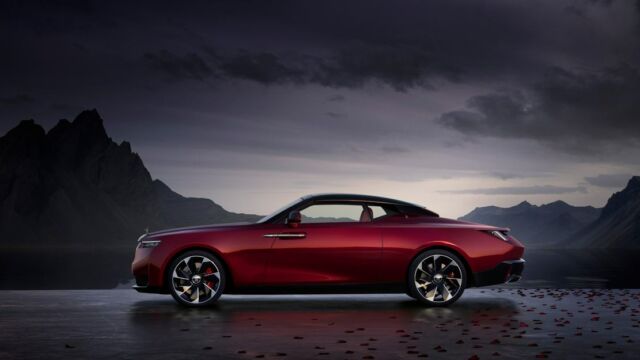 Incorporating the most complex expression of parquetry in Rolls-Royce history, 1,603 wood pieces were hand-finished and hand-placed over an almost two-year period.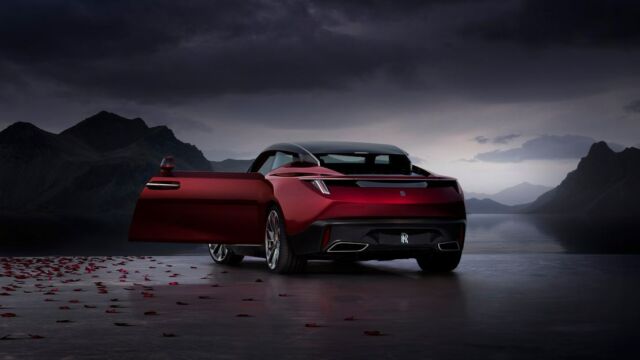 The new exterior paint process required 150 iterations to perfect. Matching Champagne Chest commissioned to stage client's exclusive vintage.
The supercar features a wearable Audemars Piguet Royal Oak Concept timepiece.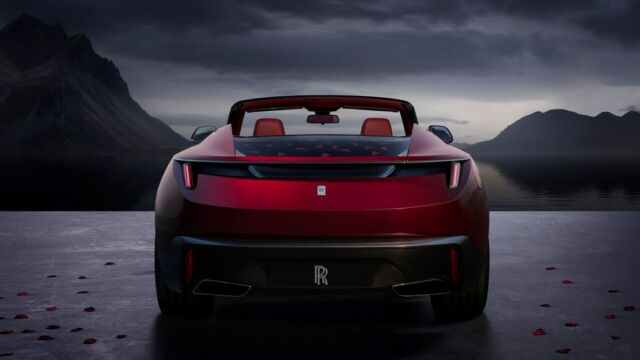 Torsten Müller-Ötvös, Chief Executive Officer, Rolls-Royce Motor Cars, said:
"Rolls-Royce La Rose Noire Droptail is a love story, thoughtfully captured and stunningly projected onto the canvas of a Rolls-Royce motor car. It is an expression of the deep and passionate partnership between a husband and wife who are the heads of a prominent international family – to be part of their remarkable story is a privilege. Furthermore, La Rose Noire Droptail stands as a testament to our brand's relentless pursuit of perfection, where artistry and the vision of a single client truly harmonise. In every detail of this historic commission, there are echoes of both Rolls-Royce's rich heritage and the commissioning clients' character, from its captivating yet formidable form to its flawless and elegant romantic gestures. La Rose Noire Droptail, like the remarkable clients who dared to make such a potent and contemporary statement, will be written into Rolls-Royce history forever."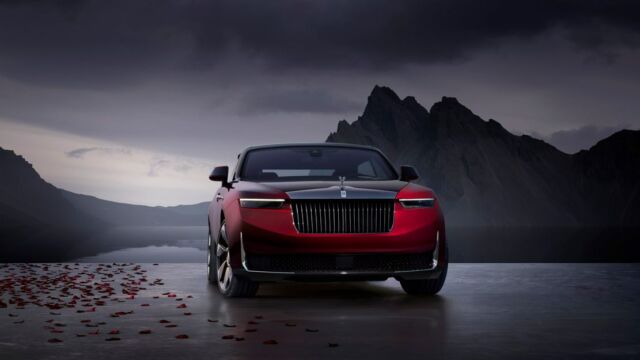 Anders Warming, Design Director, Rolls-Royce Motor Cars, explains:
"Rolls-Royce La Rose Noire Droptail stands as one of the most progressive expressions of Rolls-Royce Coachbuild ever conceived. In capturing the romantic and glamorous spirit of the commissioning clients, our design team explored bold new artisanal processes and highly complex creative gestures in their pursuit of a deeply personal language of luxury. The remarkable execution of the wood elements of La Rose Noire Droptail in particular are a clear statement that time-honoured exquisite crafts have a place at the pinnacle of modern design. Indeed, the ambition of the marque's clients, and the peerless capabilities of its designers signal a long and exciting future for Rolls-Royce Coachbuild and its standing as the leading creative force in applied art at its highest level."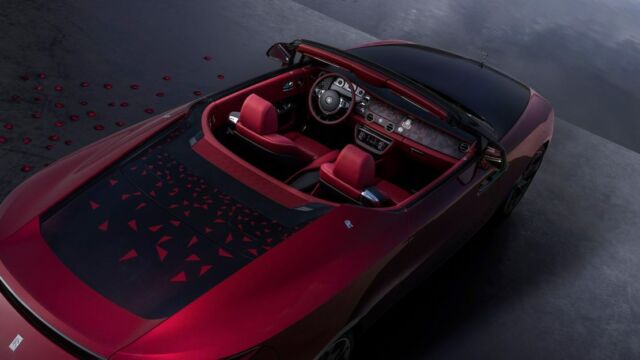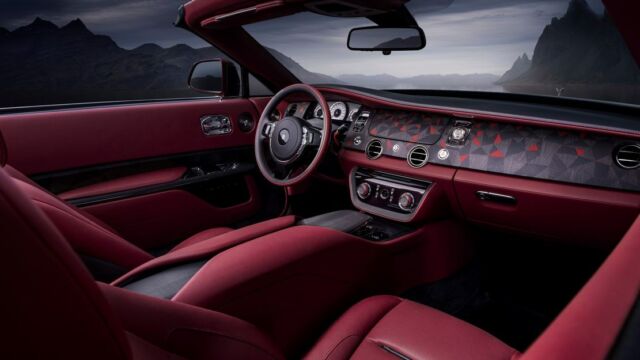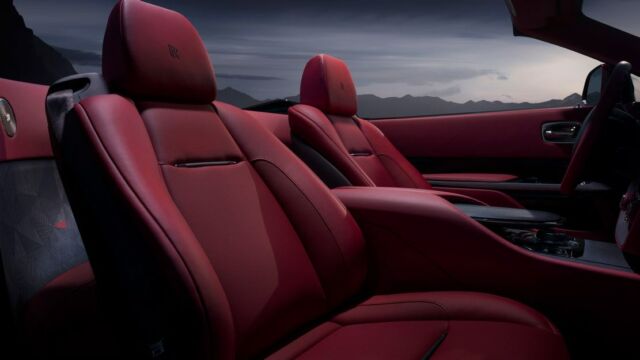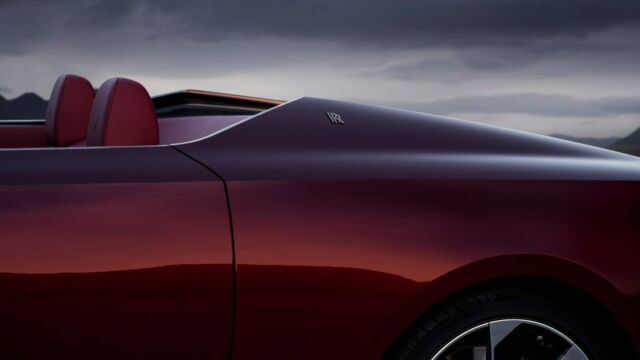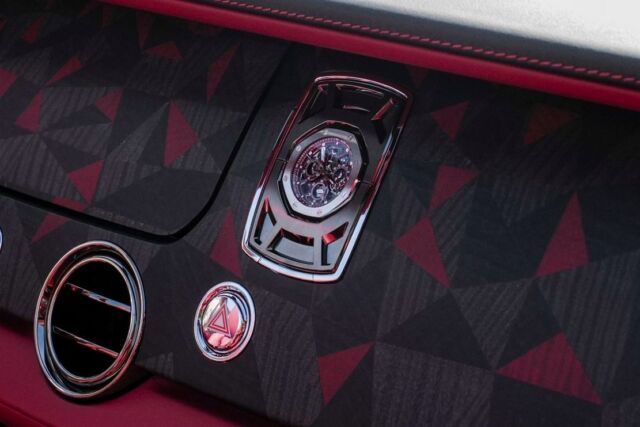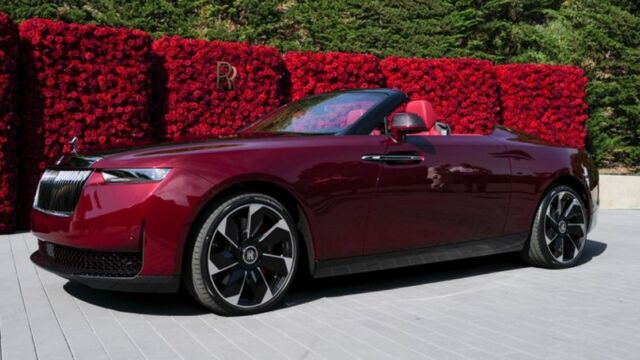 Images credit Rolls-Royce
source Rolls-Royce