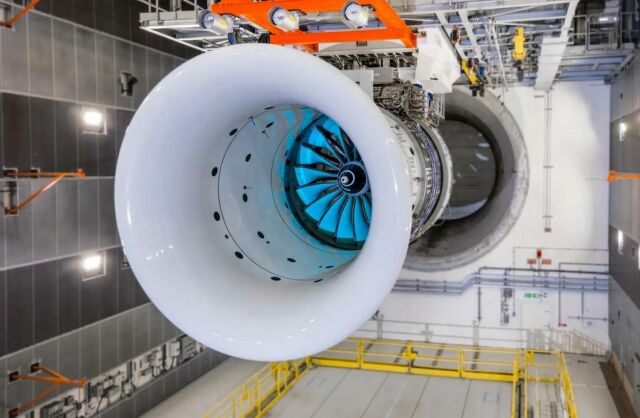 Rolls-Royce tested the world's largest jet engine of UltraFan technology to maximum power.
Rolls-Royce announces it has successfully run its UltraFan® technology demonstrator to maximum power at its facility in Derby, UK. The initial test stage used 100% Sustainable Aviation Fuel (SAF).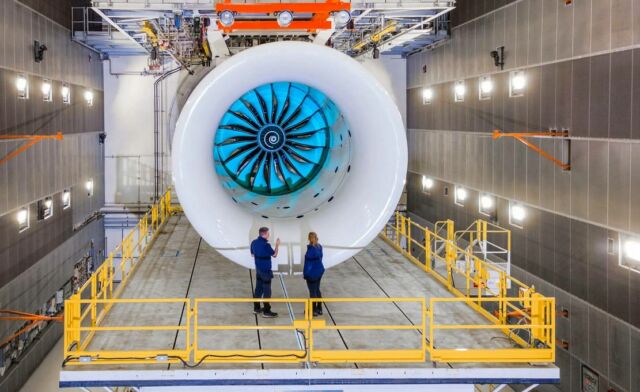 Rolls-Royce
The test results will provide valuable learning and data, which RR's teams will now take away and continue to analyze.
Confirming this capability is a big step towards improving the efficiency of current and future aero-engines as UltraFan delivers a 10% efficiency improvement over our Trent XWB, which is already the world's most efficient large aero-engine in service. In total, that's a 25% efficiency gain since the launch of the first Trent engine.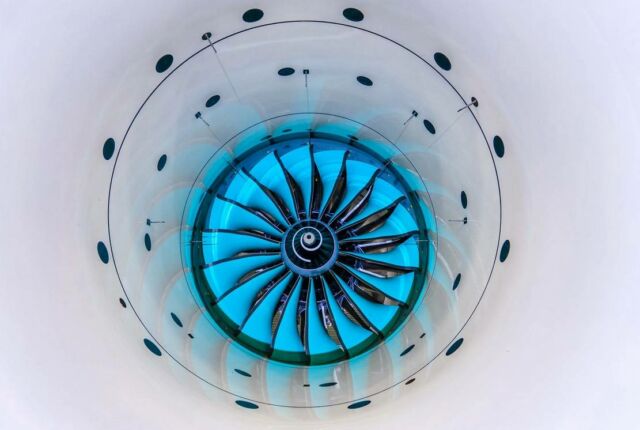 Rolls-Royce
UltraFan's scalable technology from ~25,000-110,000lb thrust also offers the potential to power the new narrowbody and widebody aircraft anticipated in the 2030s.
Tufan Erginbilgic, CEO, Rolls-Royce plc, said:
"Hitting full power with our UltraFan demonstrator sends a strong message that Rolls-Royce is at the cutting-edge of innovation and technology, leading the way in the transition to more efficient and sustainable aviation. This fantastic milestone puts us in a strong position to support the plans of our customers as they develop the next generation of super-efficient aircraft."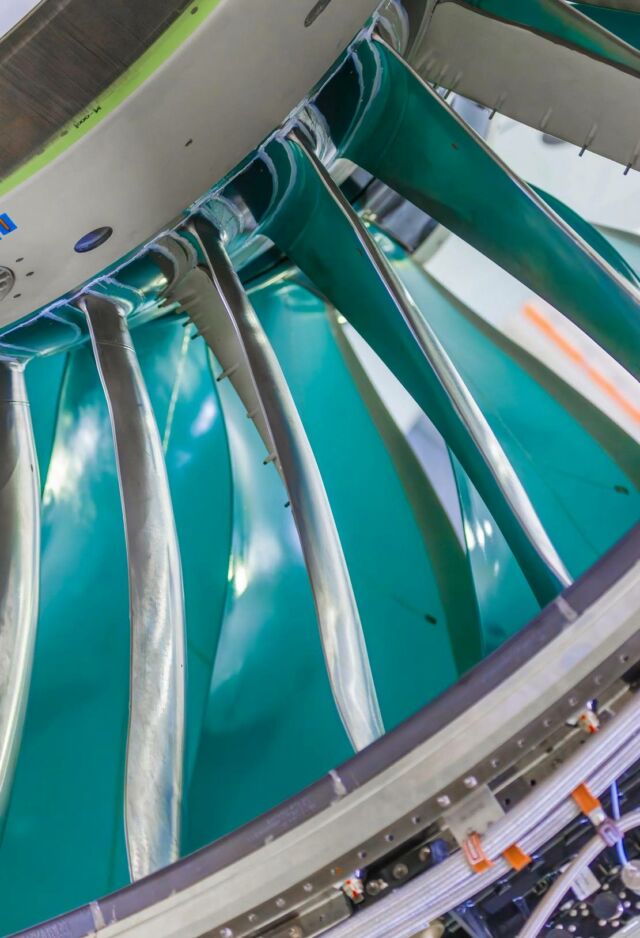 Rolls-Royce
source Rolls-Royce