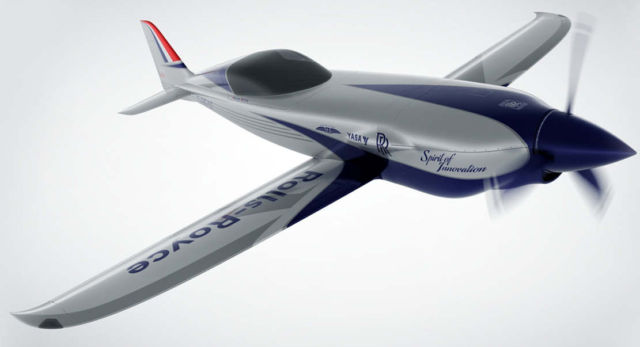 Rolls-Royce unveiled a plan to smash speed record, with world's first 300 mph electric airplane.
Developed by Rolls-Royce, the electric plane will use three 750R lightweight e-motors.
This zero-emissions plane is expected to make a run for the record books with a target speed of 300+ MPH (480+ KMH).
Inside a bustling hangar bay at the far end of Gloucestershire airport in South West England, a team of British engineers, designers, and data specialists recruited from across Rolls-Royce and beyond have set out to make history.

They're building a high-performance electric aeroplane unlike anything the world has ever seen. Scheduled to take to the skies over Great Britain in 2020, the aircraft will reach a speed of 300 mph – and quite likely more – making it the fastest all-electric plane in history.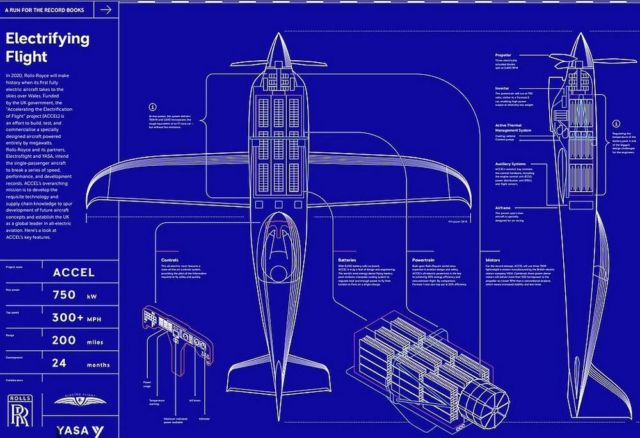 This run for the record books is no stunt. It's part of a Rolls-Royce initiative called ACCEL – short for "Accelerating the Electrification of Flight" – that's intended to pioneer a third wave of aviation in support of Rolls-Royce's strategy to champion electrification.
source Rolls Royce